KADM 4 BLACK 1029L1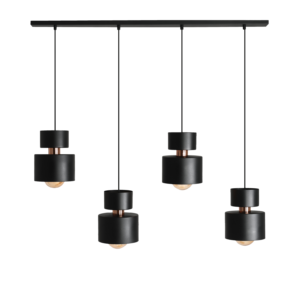 Kadm 4 Black lamp is a quadruple arrangement of cascading hanging shades, which form a wavy pattern and ensure that the lamp will certainly not go unnoticed. Despite its simple, industrial form, this model adds a decorative flair to the room.

495.00 pln
KADM collection of pendant lamps is characterised by simple design, modernity and functional minimalism. These luminaires will look great with concrete and wooden decorative elements in the interior. Metal lampshades in the shape of cylindrical bowls give the place an industrial character, so they fit perfectly into loft-type spaces.
Original KADM series is the quintessence of loft style.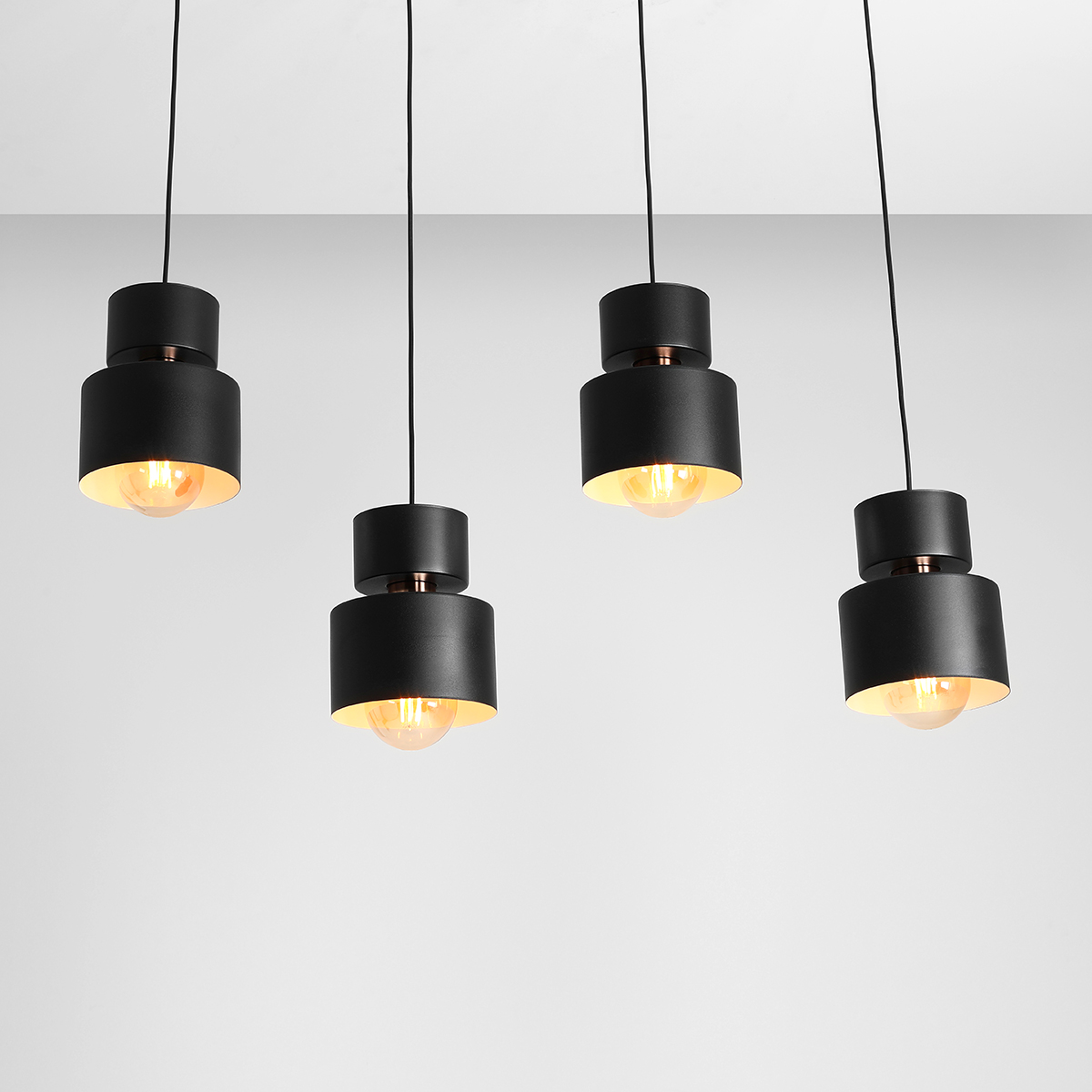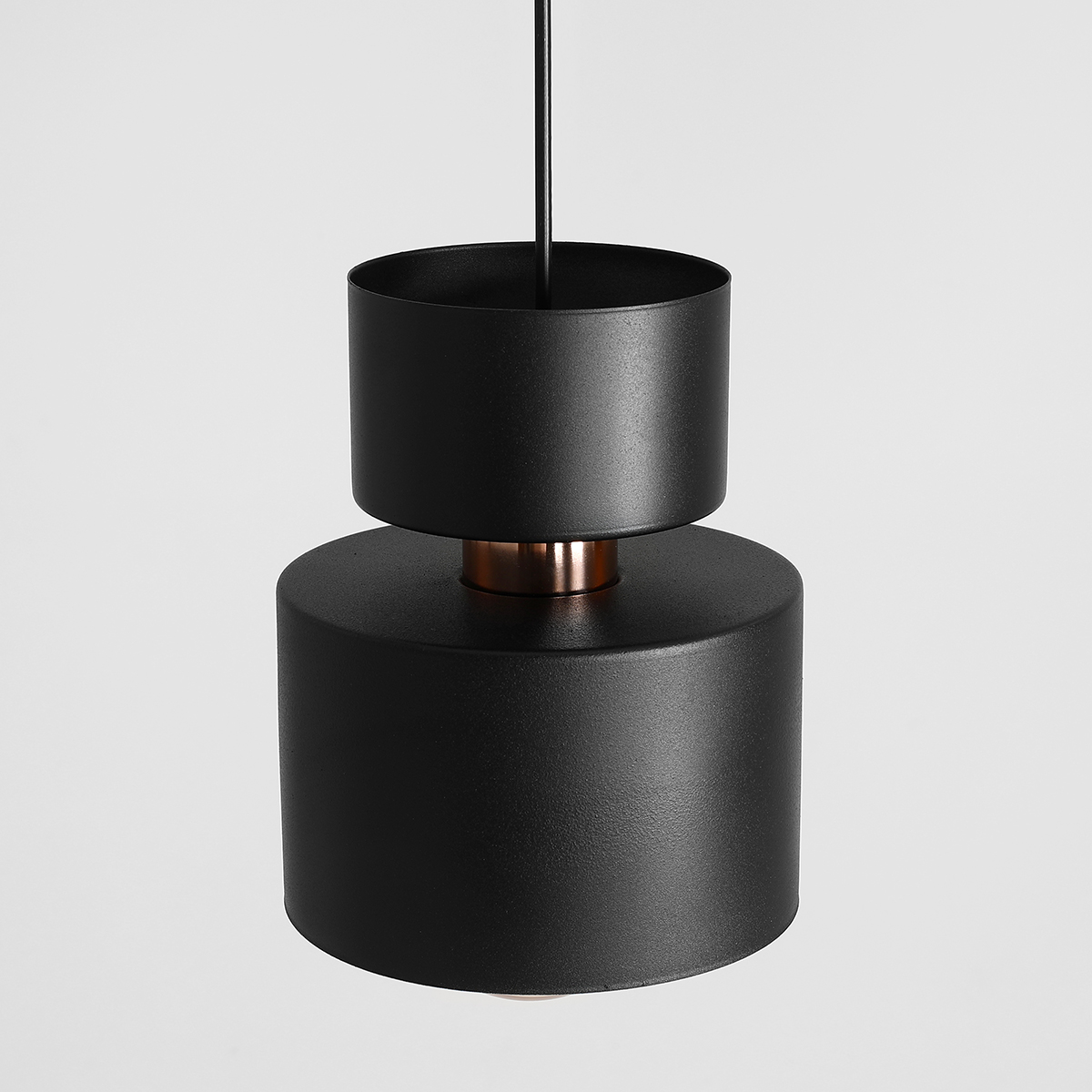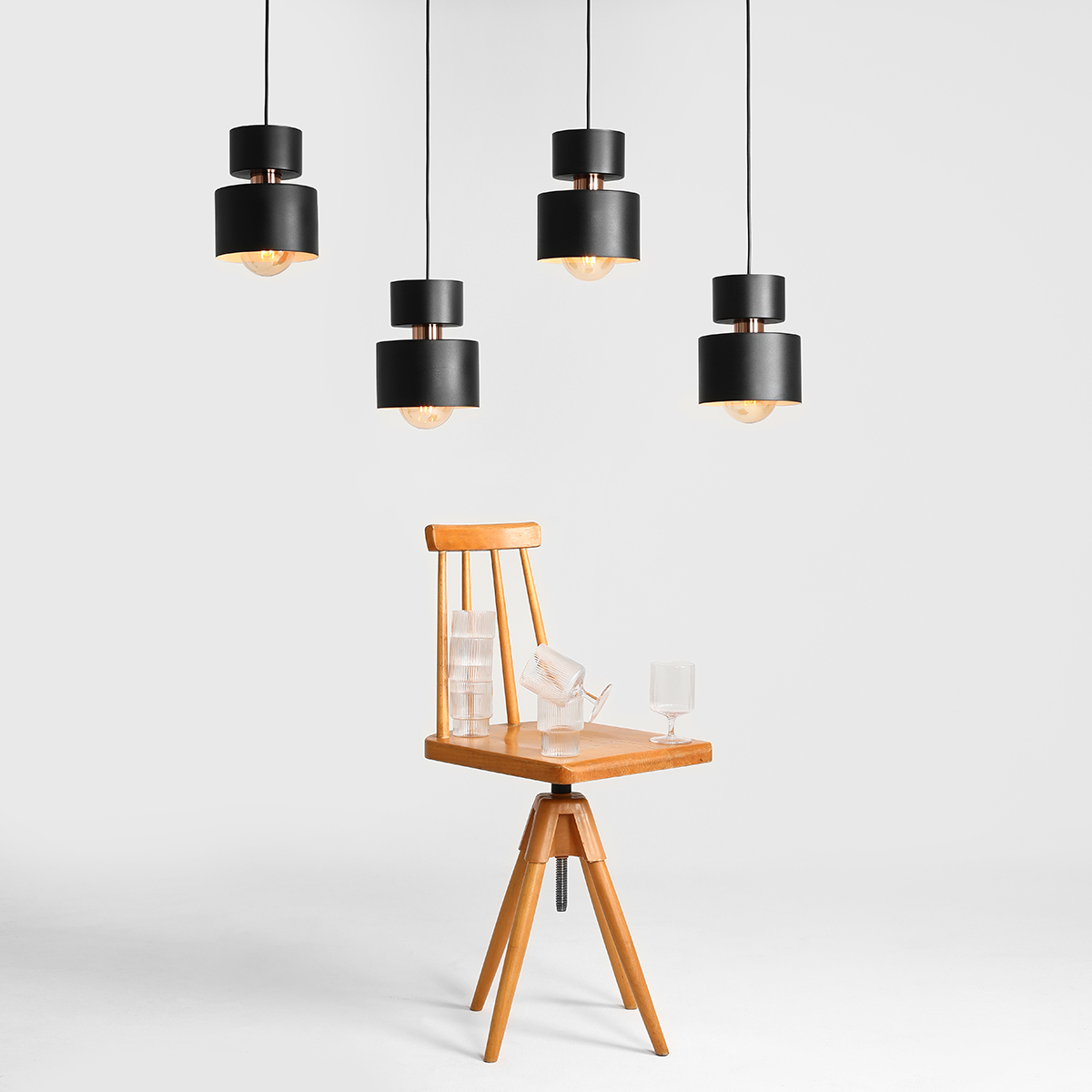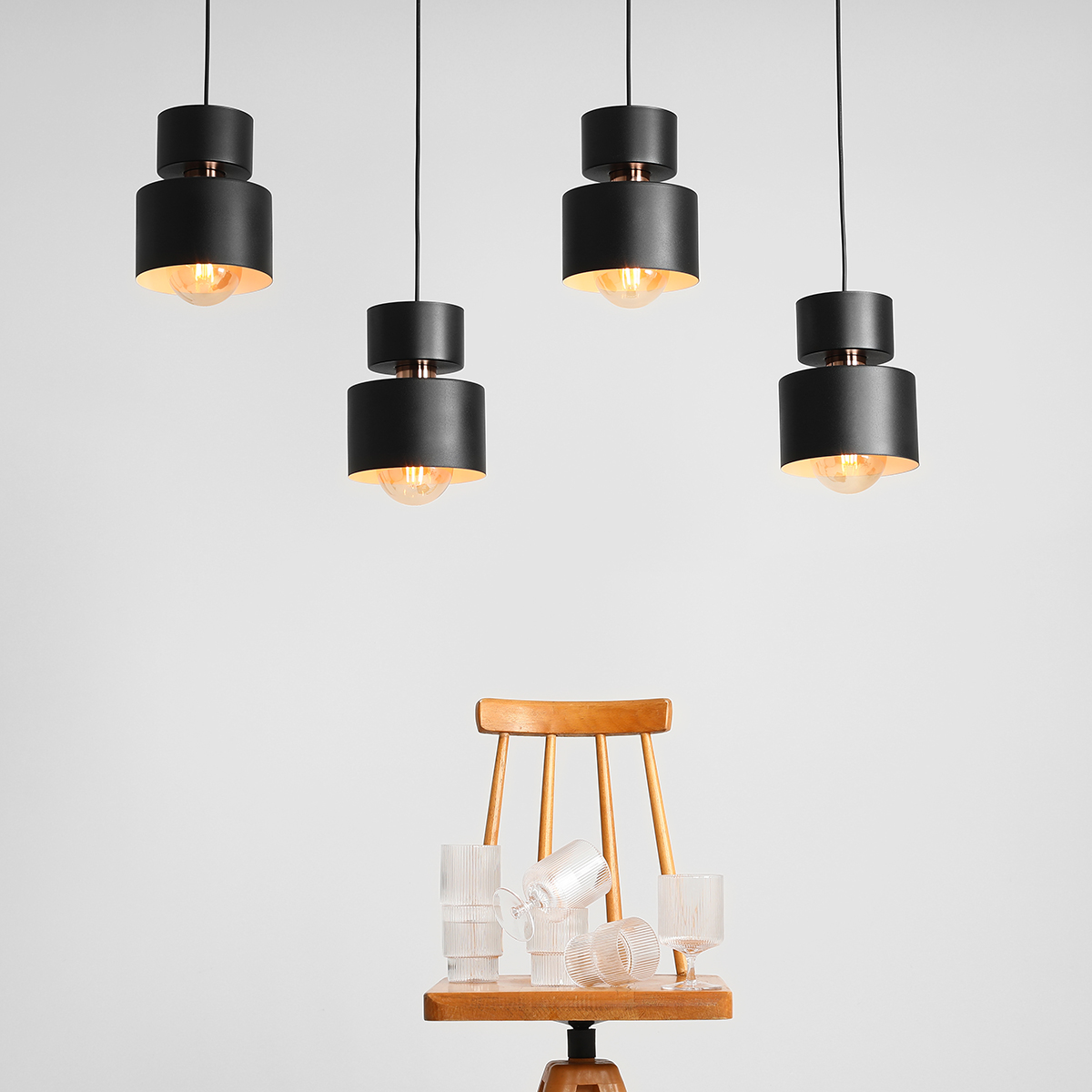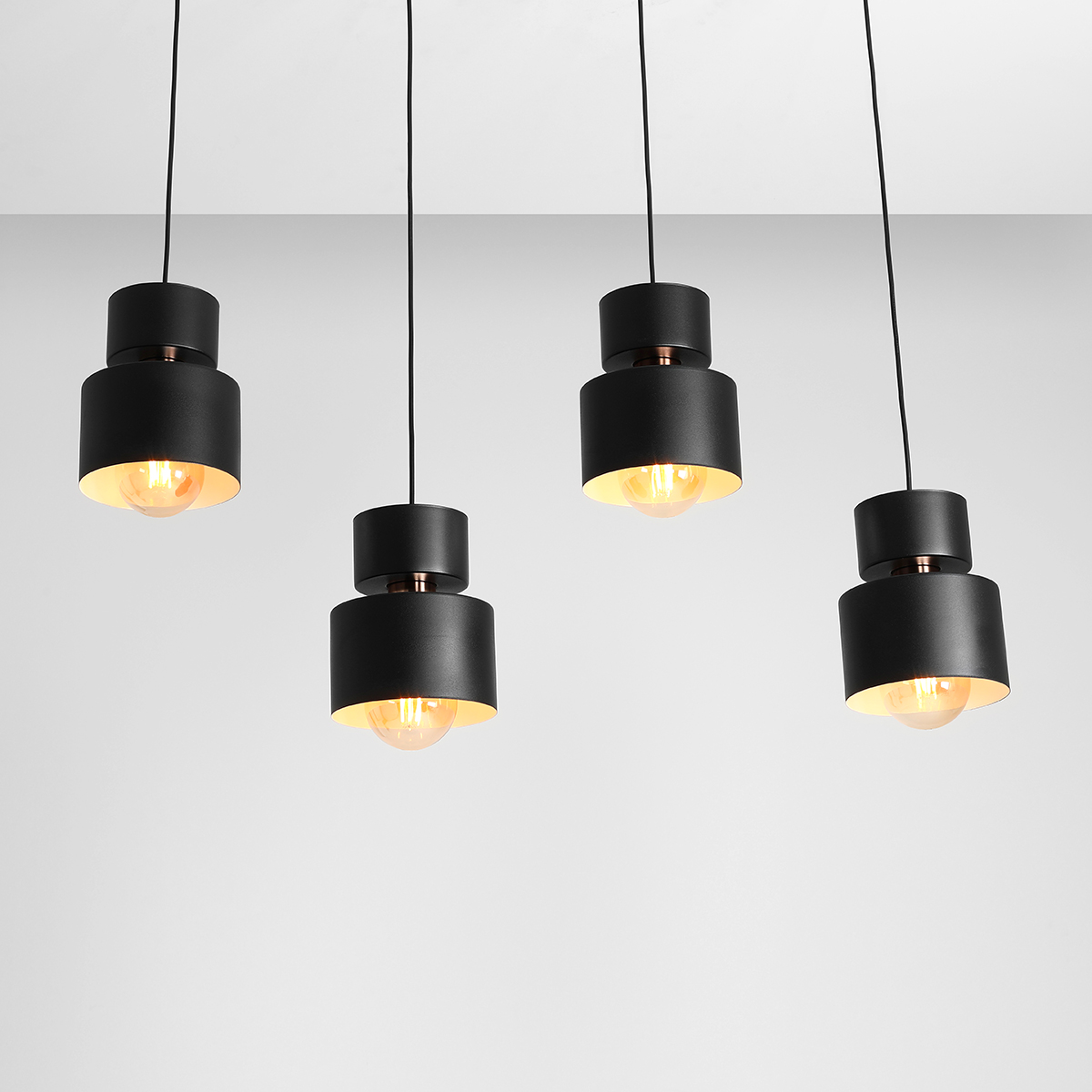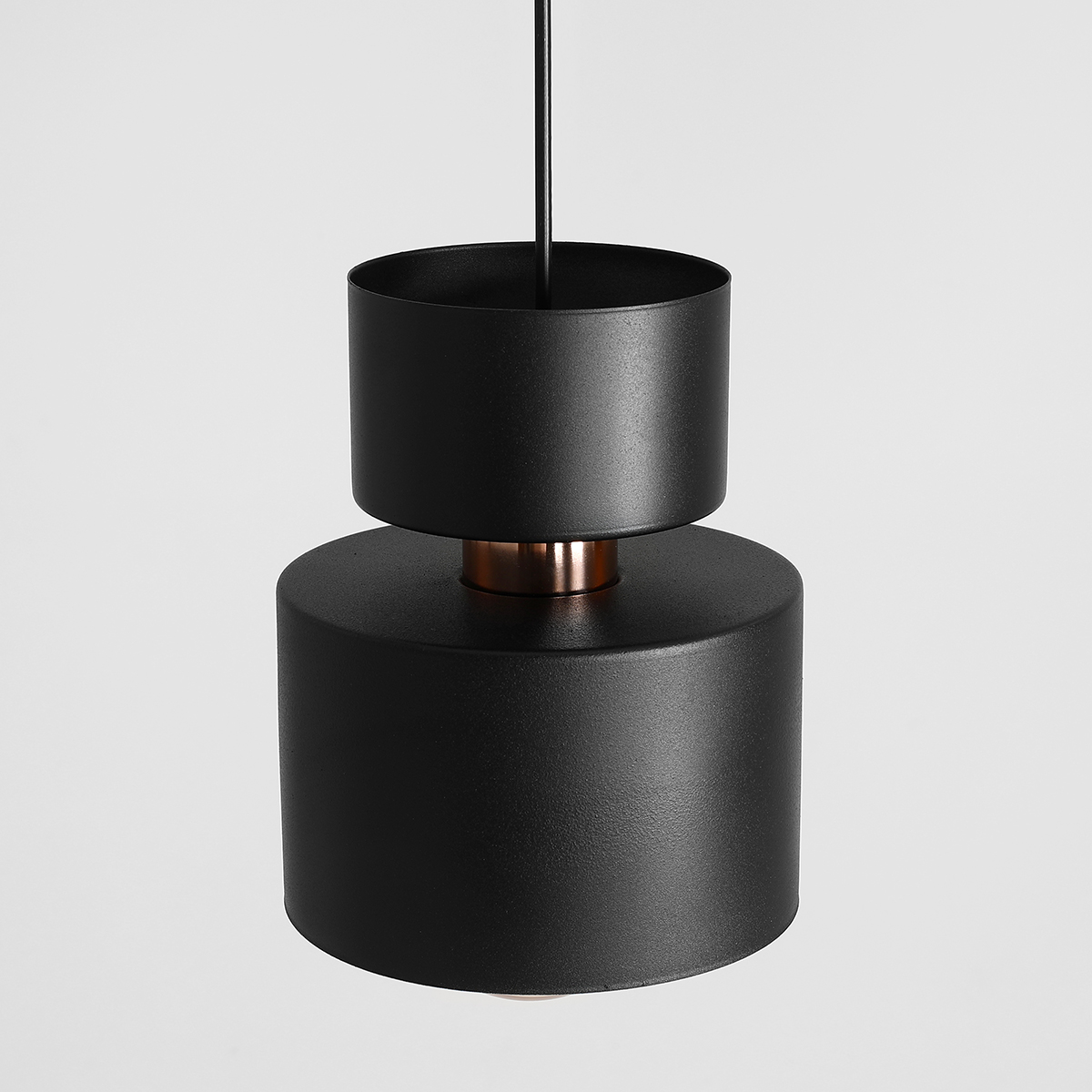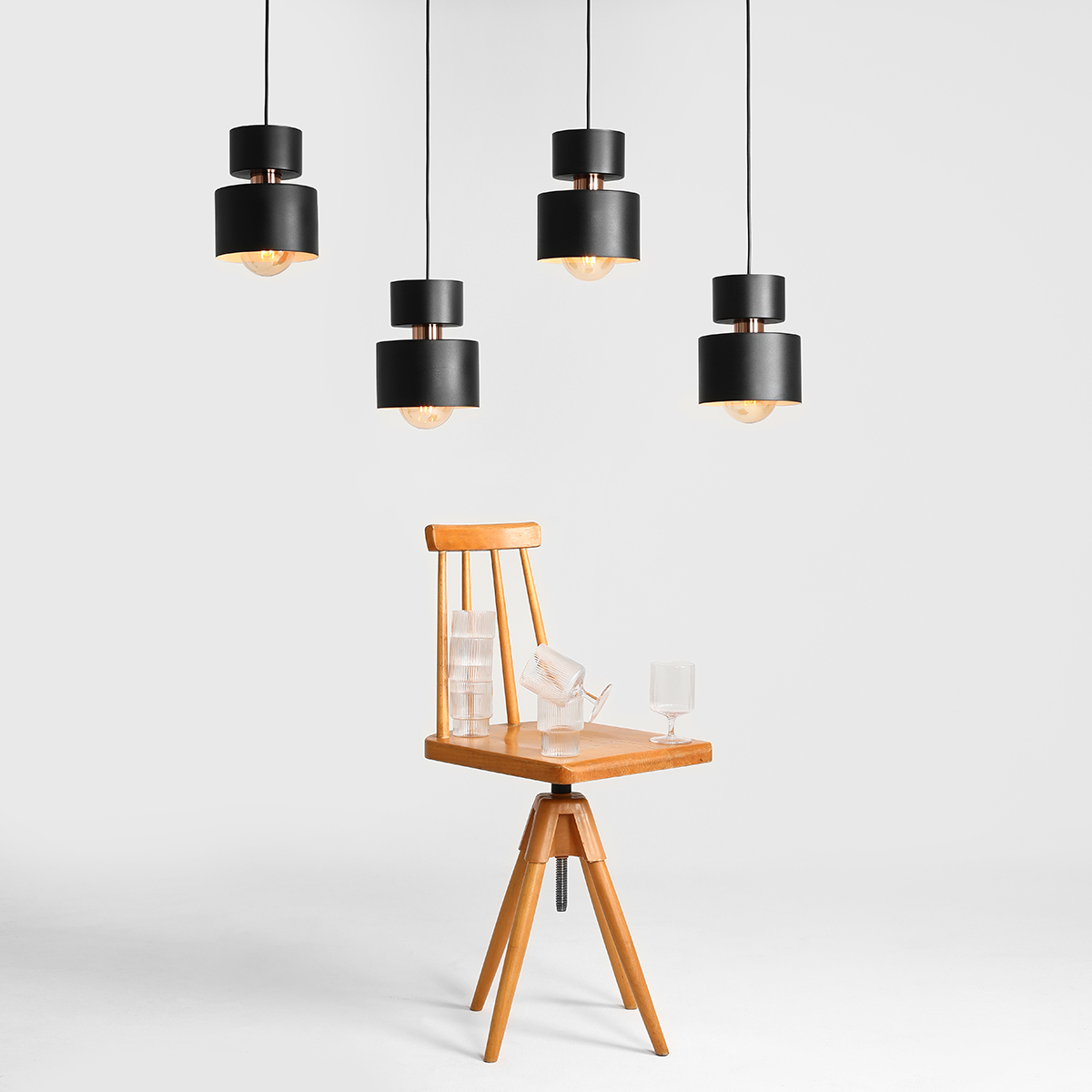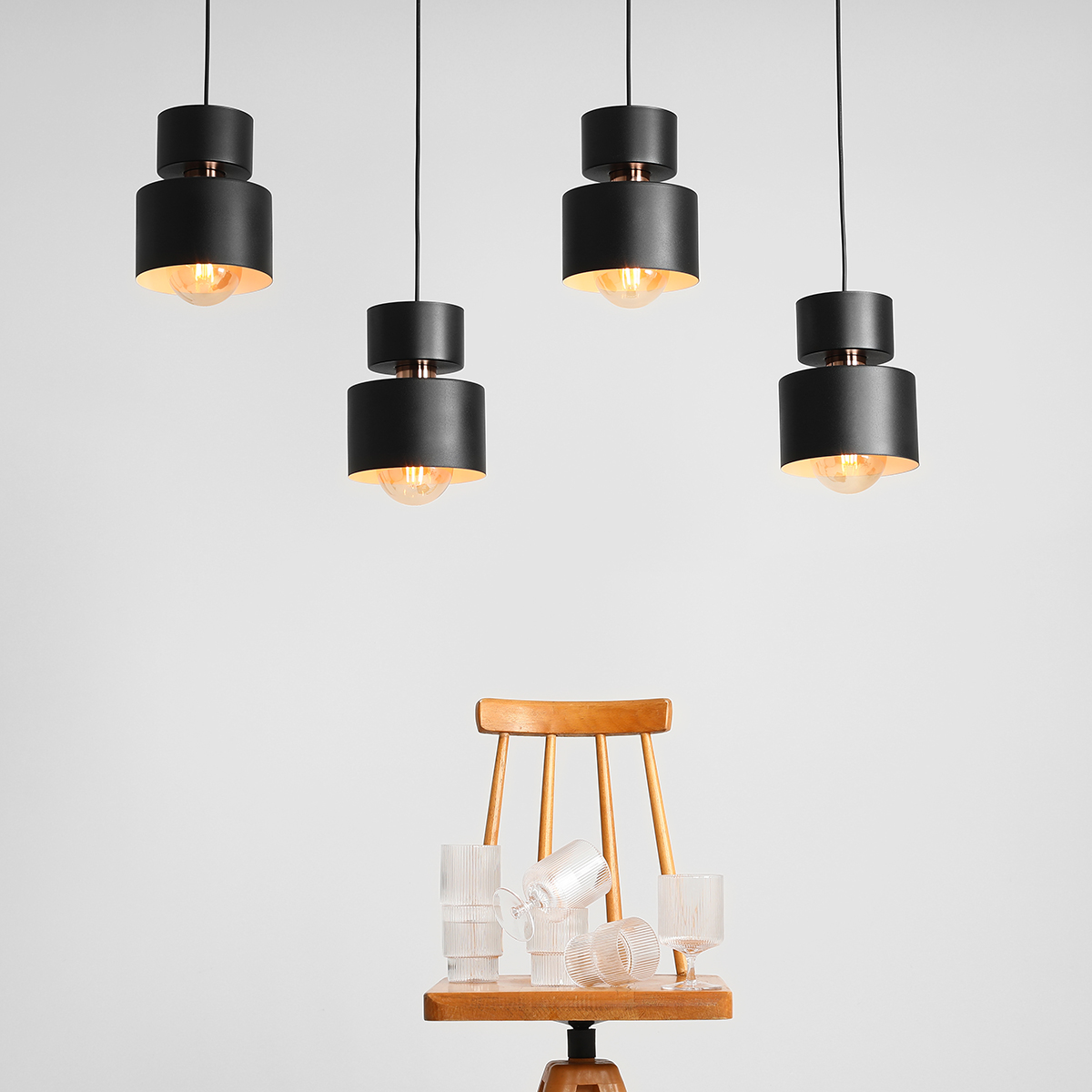 Recommended from the collection
FAQs
Our lamps are available for purchase:
online shops of authorized distributors, just search "Aldex" keyword;
selected assortment in stationary shops throughout Poland (Warsaw, Wroclaw, Krakow, Lublin, Katowice etc. – email us for more details);
our brand ARTERA online shop: www.artera.pl
As a manufacturer, we keep most products in stock. Orders usually take between 2 and 10 working days to be dispatched.
It takes us up to 10 working days to produce lamps in colour and brass, electroplated luminaires (chrome, gold) up to 20 working days.
The order can be placed:
via e-mail (see "Contact" tab);
via distributors of Aldex brand;
via our online shop www.artera.pl.
Please see "Contact" where you will find all e-mail addresses and telephone numbers to get in touch with our sales team. Small modifications, i.e. extending wires, colour changes, etc., can be saved in the "Comments" tab when updating your shopping basket in our e-shop.