BLOOM FLOOR GOLD 1091A30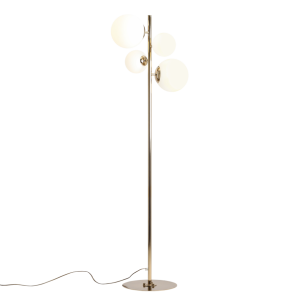 Original and interesting floor lamp from the top Bloom collection in a delicate gold colour features four milky lampshades of two diameters (14 and 20cm) and a matt finish, which wrap around its frame. The lamp is known for its good quality. It will be perfect choice for the bedroom, living room or study, giving the interior a pleasant ambience.
BLOOM series are floor and pendant lamps with on-tredn glass spheres (14 and 20cm) that wrap around their arms. The essence of the collection is simple yet elegant form and milky lampshades that illuminate the space with a pleasant, well-diffused light. This designer series, beautifully presented in modern interiors, has gained a wide spectrum of satisfied customers and quickly become a bestseller.
Part of this series are the beautiful, exclusive BLOOM MULTICOLOUR lamps in a brass finish with different coloured shades.
BLOOM works perfectly with our other flagship line DIONE (featuring wall lamps and 6-flame pendant lamps) and together they create beautiful and breathtaking arrangements.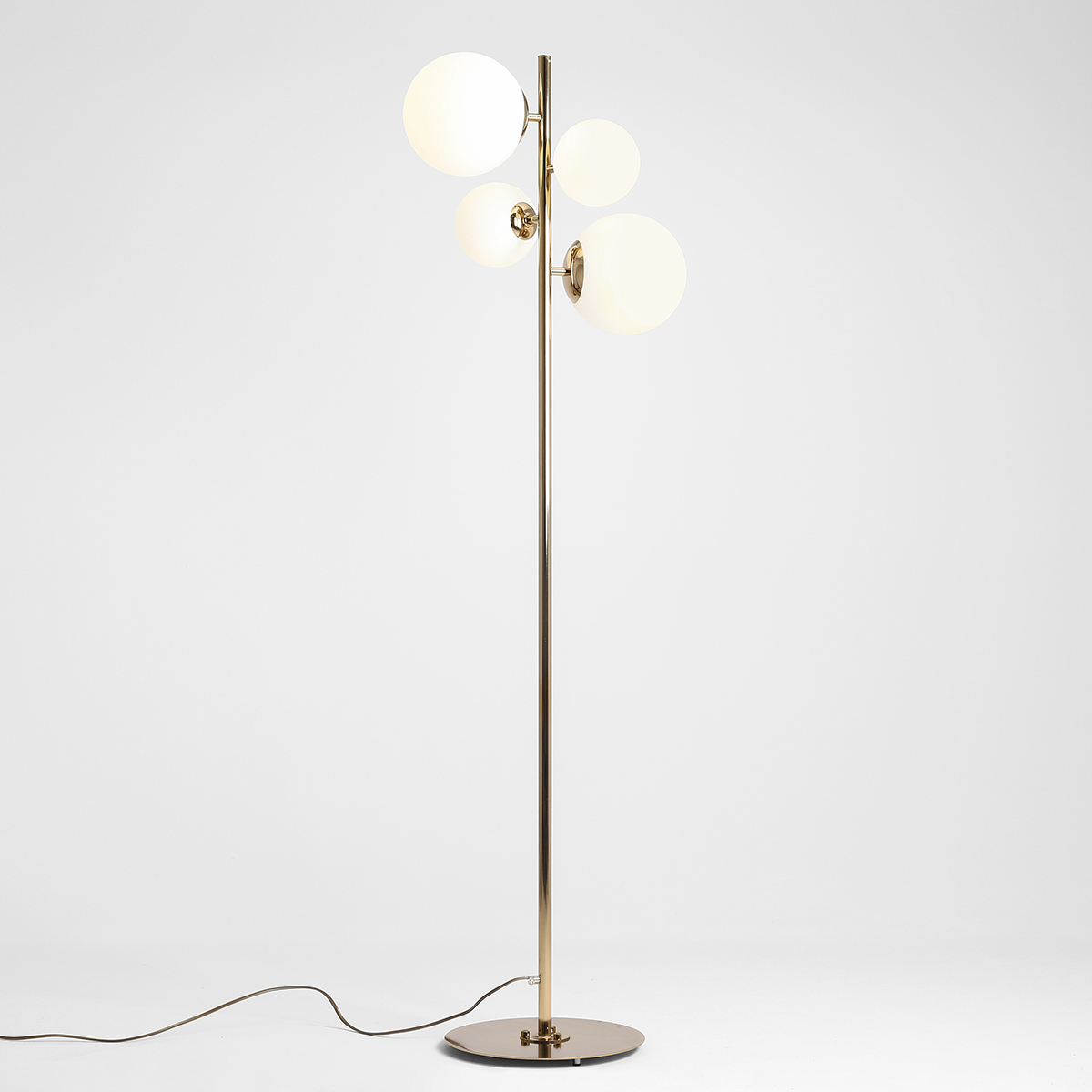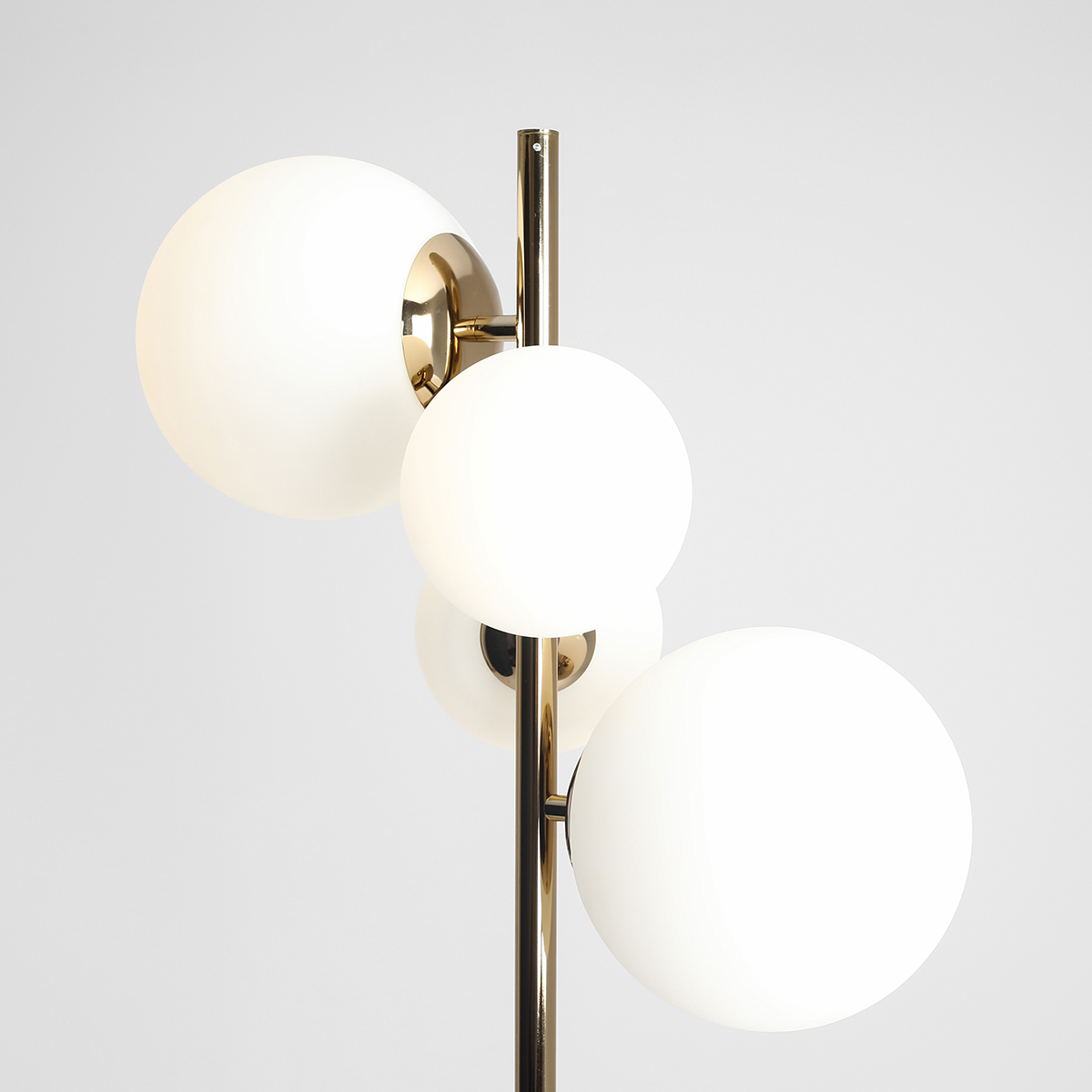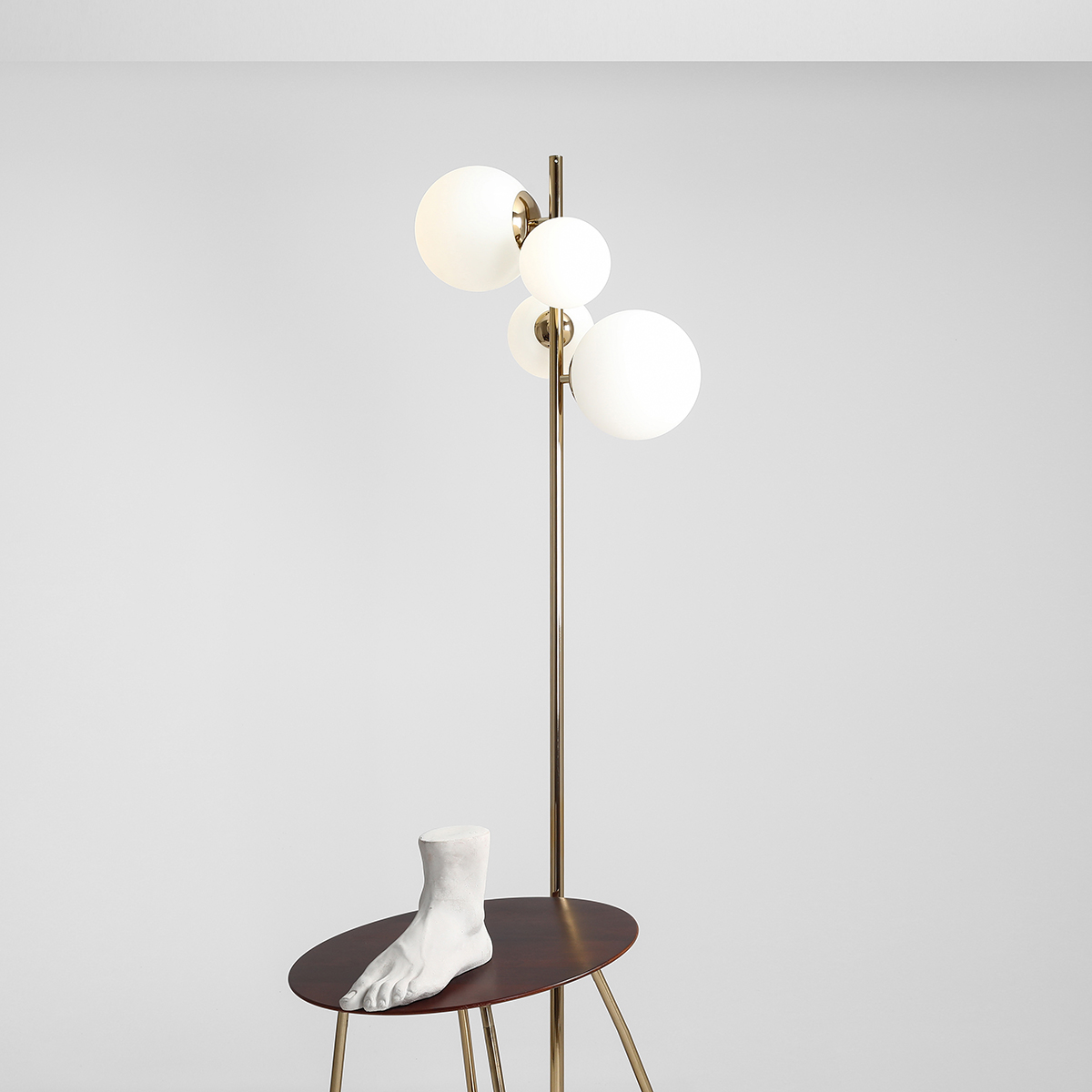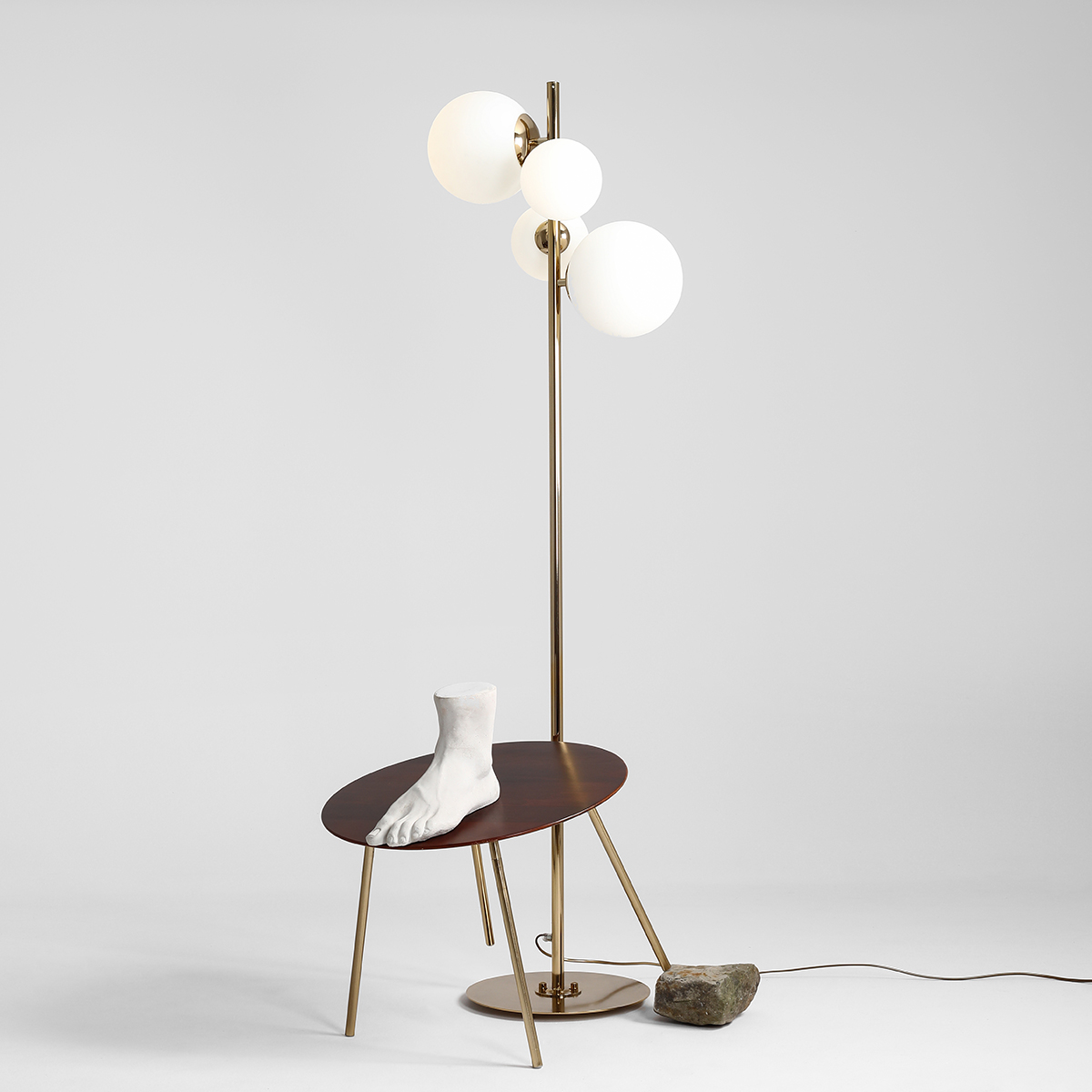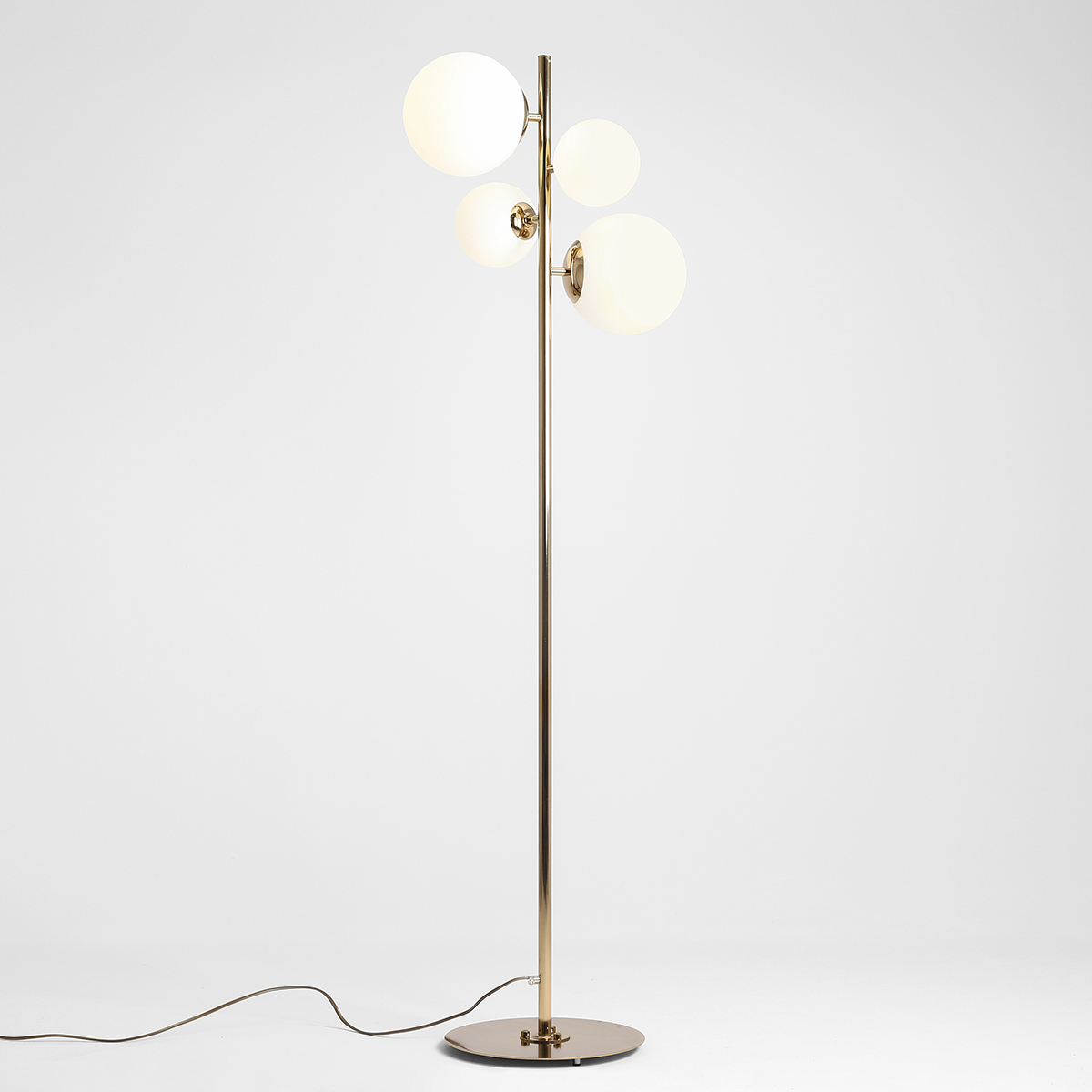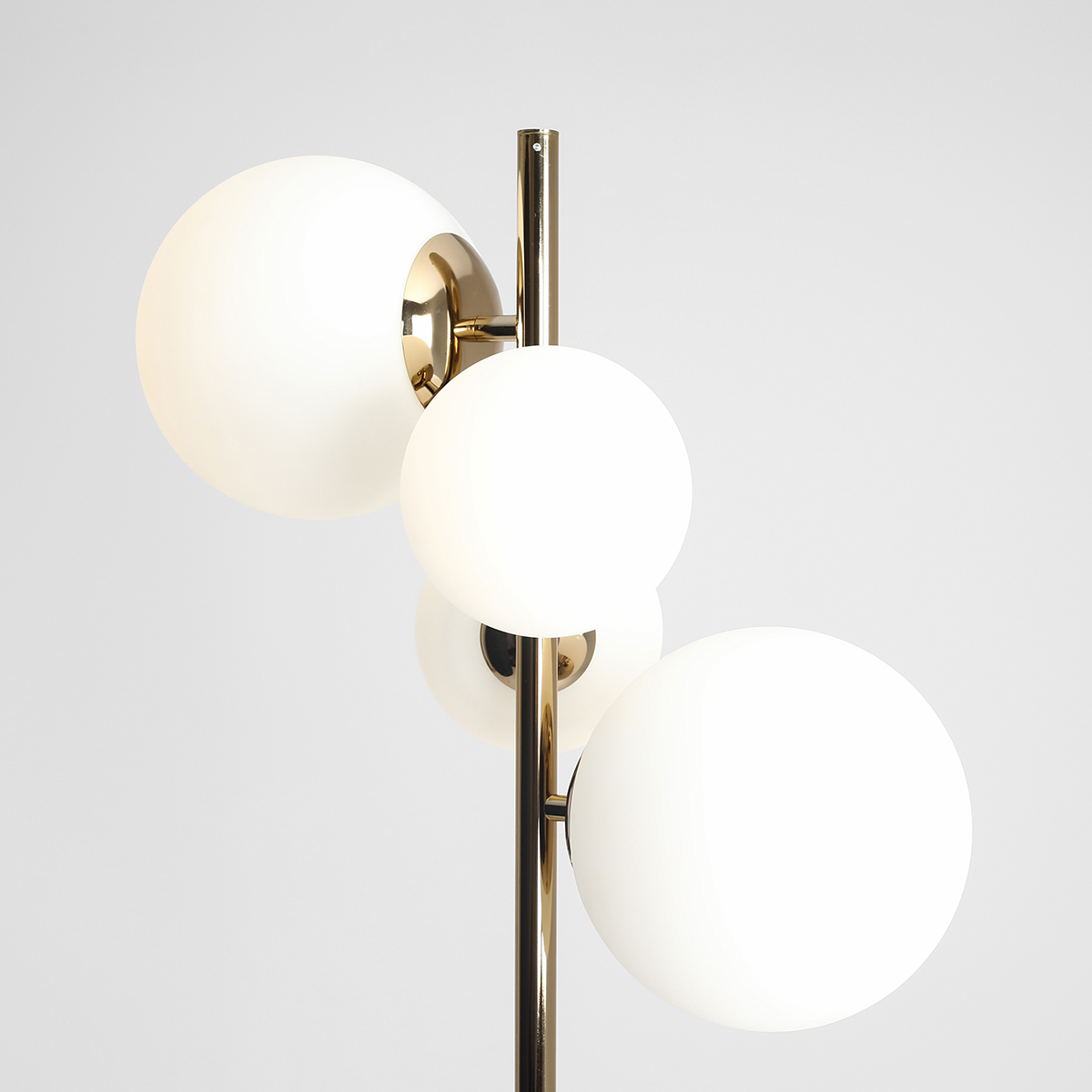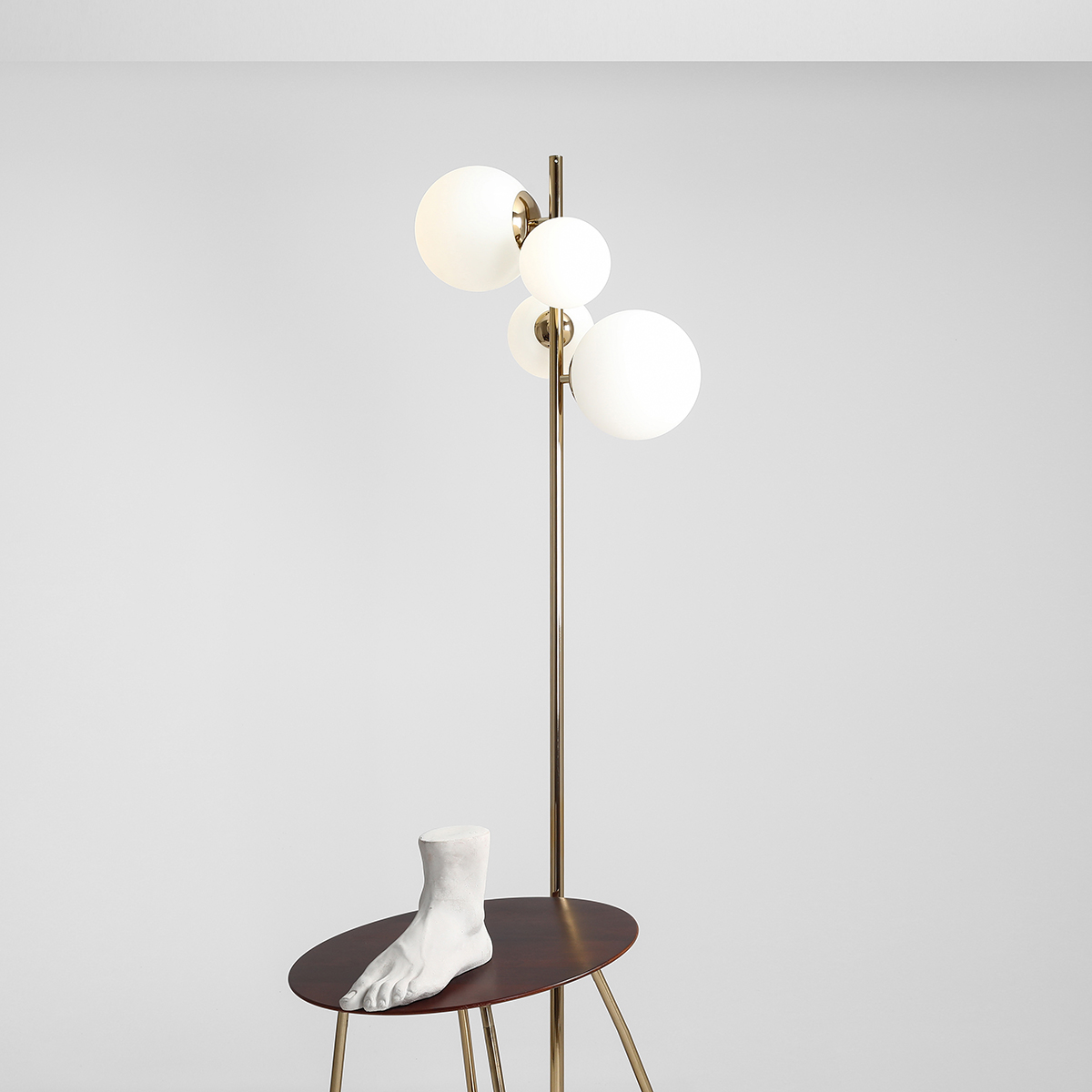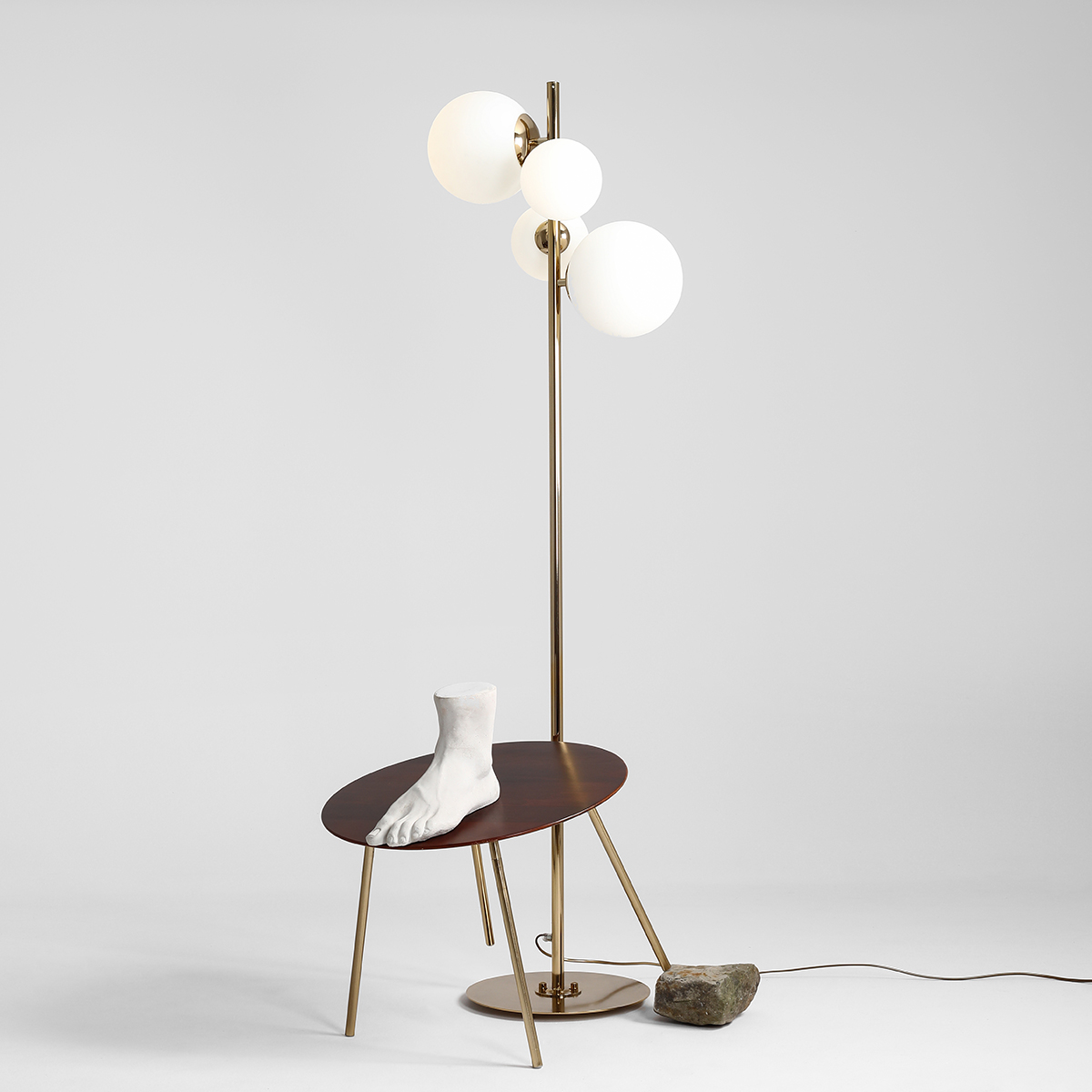 Recommended from the collection
Width

48 cm

Colour

Gold

Height

161 cm

Depth

35 cm

Light source

2 x E14; 2 x E27

Shade diameter 1

2 x 14

Shade diameter 2

2 x 20

Material

Metal, Glass
FAQs
Our lamps are available for purchase:
online shops of authorized distributors, just search "Aldex" keyword;
selected assortment in stationary shops throughout Poland (Warsaw, Wroclaw, Krakow, Lublin, Katowice etc. – email us for more details);
our brand ARTERA online shop: www.artera.pl
As a manufacturer, we keep most products in stock. Orders usually take between 2 and 10 working days to be dispatched.
It takes us up to 10 working days to produce lamps in colour and brass, electroplated luminaires (chrome, gold) up to 20 working days.
The order can be placed:
via e-mail (see "Contact" tab);
via distributors of Aldex brand;
via our online shop www.artera.pl.
Please see "Contact" where you will find all e-mail addresses and telephone numbers to get in touch with our sales team. Small modifications, i.e. extending wires, colour changes, etc., can be saved in the "Comments" tab when updating your shopping basket in our e-shop.