BOSSO 6 RING MULTICOLOUR 1119K40_R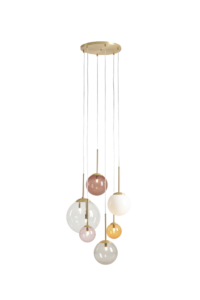 Bosso 6 Ring Multicolour is the quintessence of good style and impeccable quality. The designer form of the lamp, combined with the fashionable composition of beautifully coloured shades, makes it an eye-catching decorative element of any room. Thanks to the long wires (with possible adjustment), the lamp can be suspended in high spaces. An additional asset is the brass elements in a matt finish. An E27 thread in one of the shades (white opal) allows for a 15W max LED bulb to be used to achieve good light.
The BOSSO collection of modern lamps combines functionality and timeless aesthetics. This minimalist series is a response to the designers' demand for simple yet stylish lighting. The even intensity of the light coming out of milky, frosted sphere will catch the attention of connoisseurs of good style and design.
The entire collection offers pendant lamps in various shade diameters (Bosso Grande, Medium and Mini) and a wide range of colours.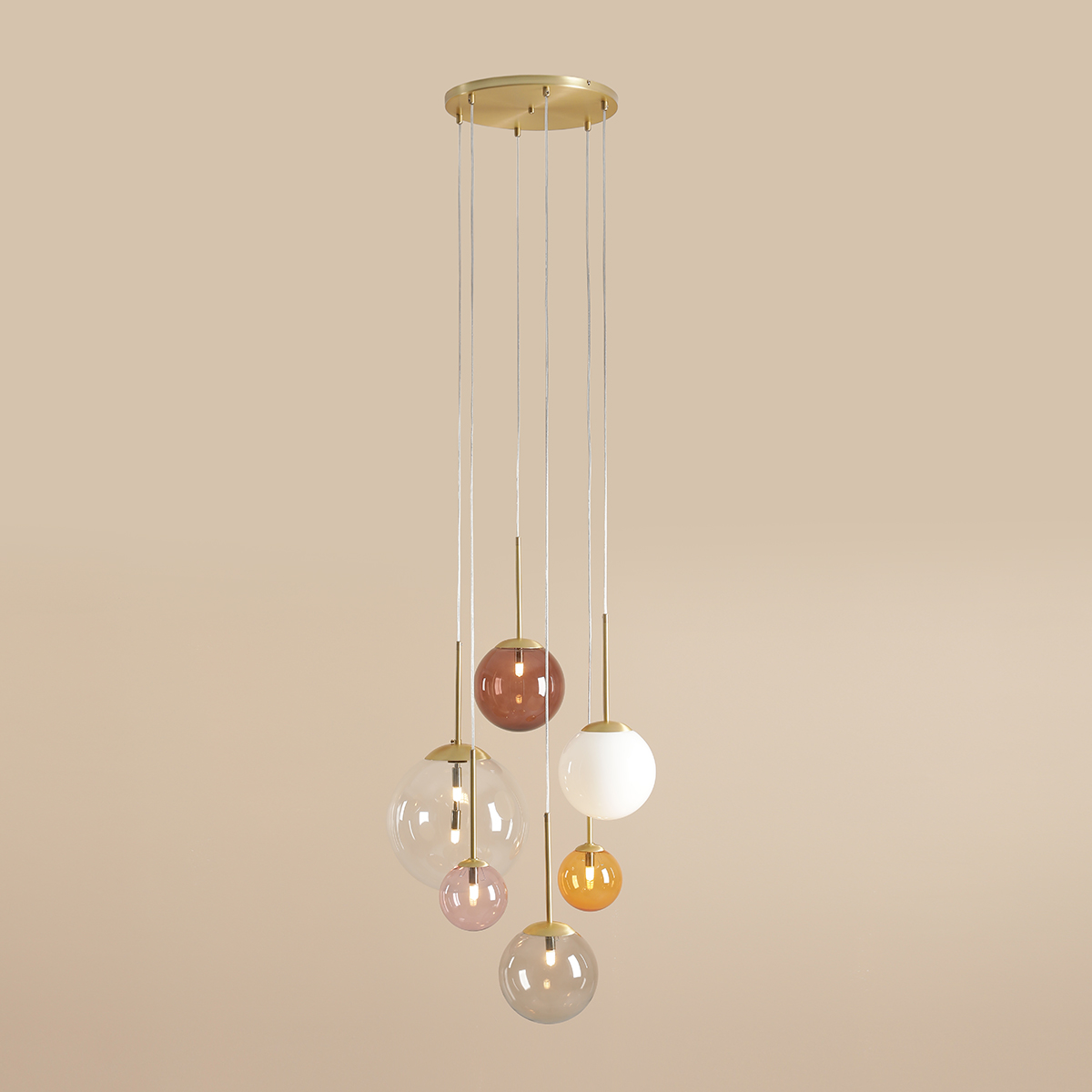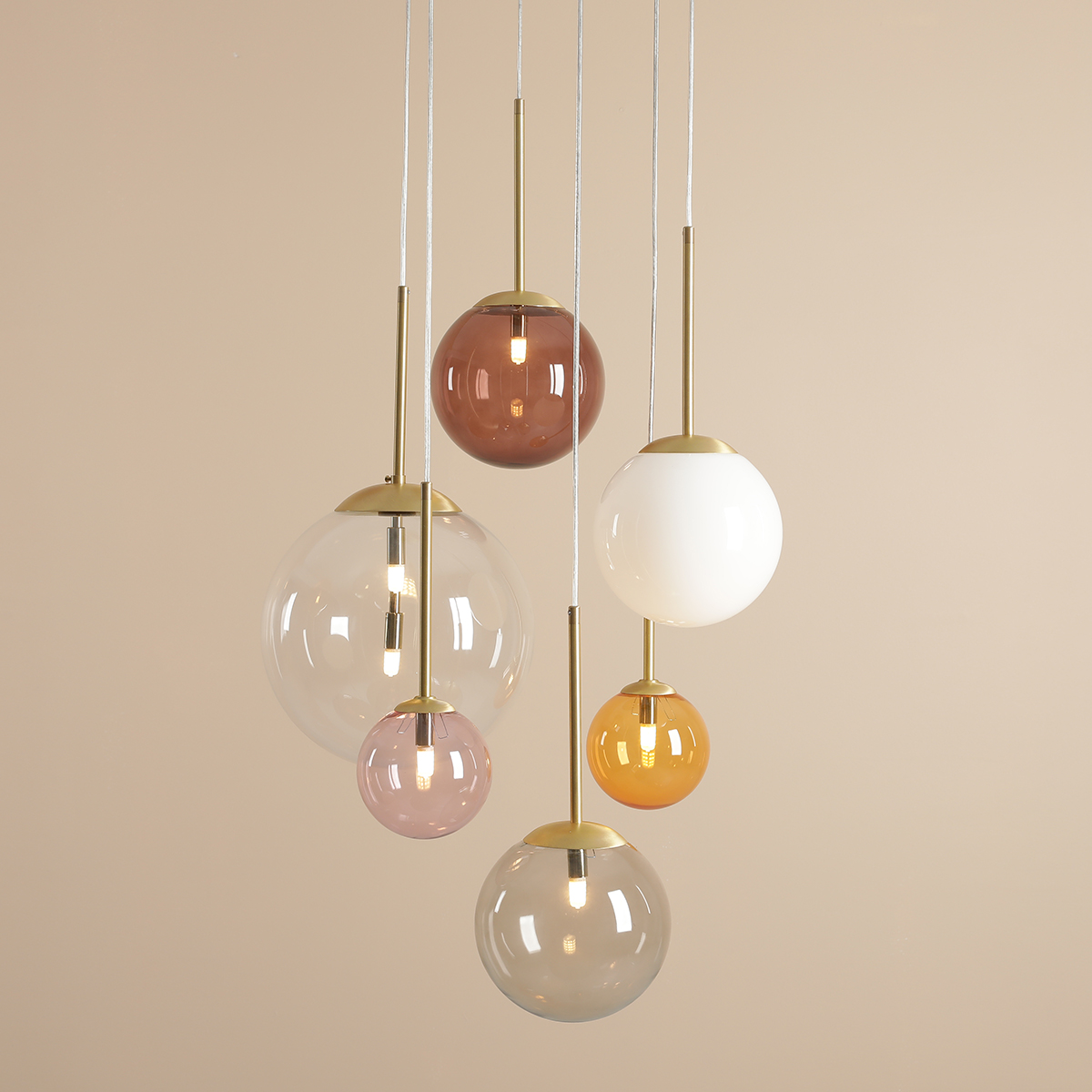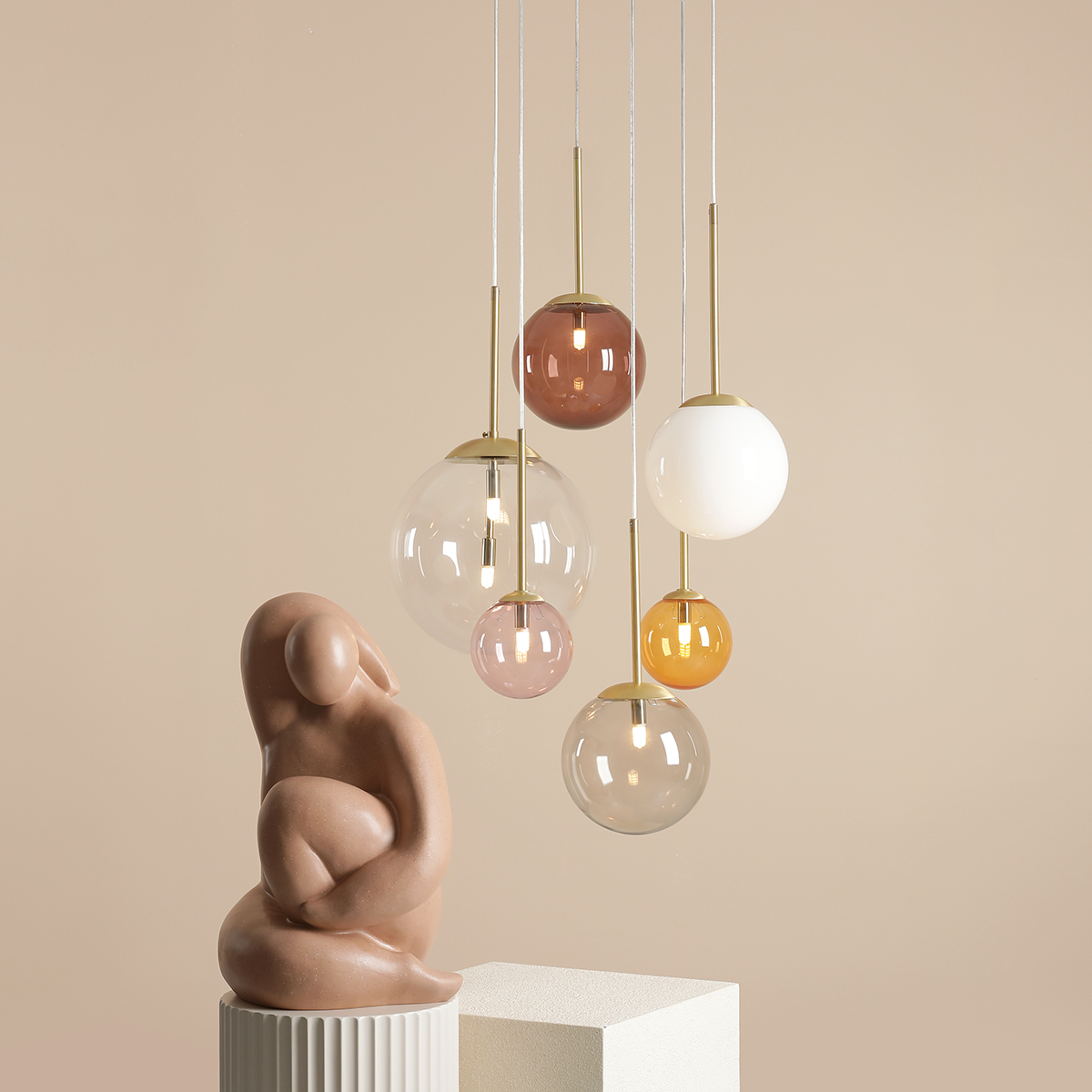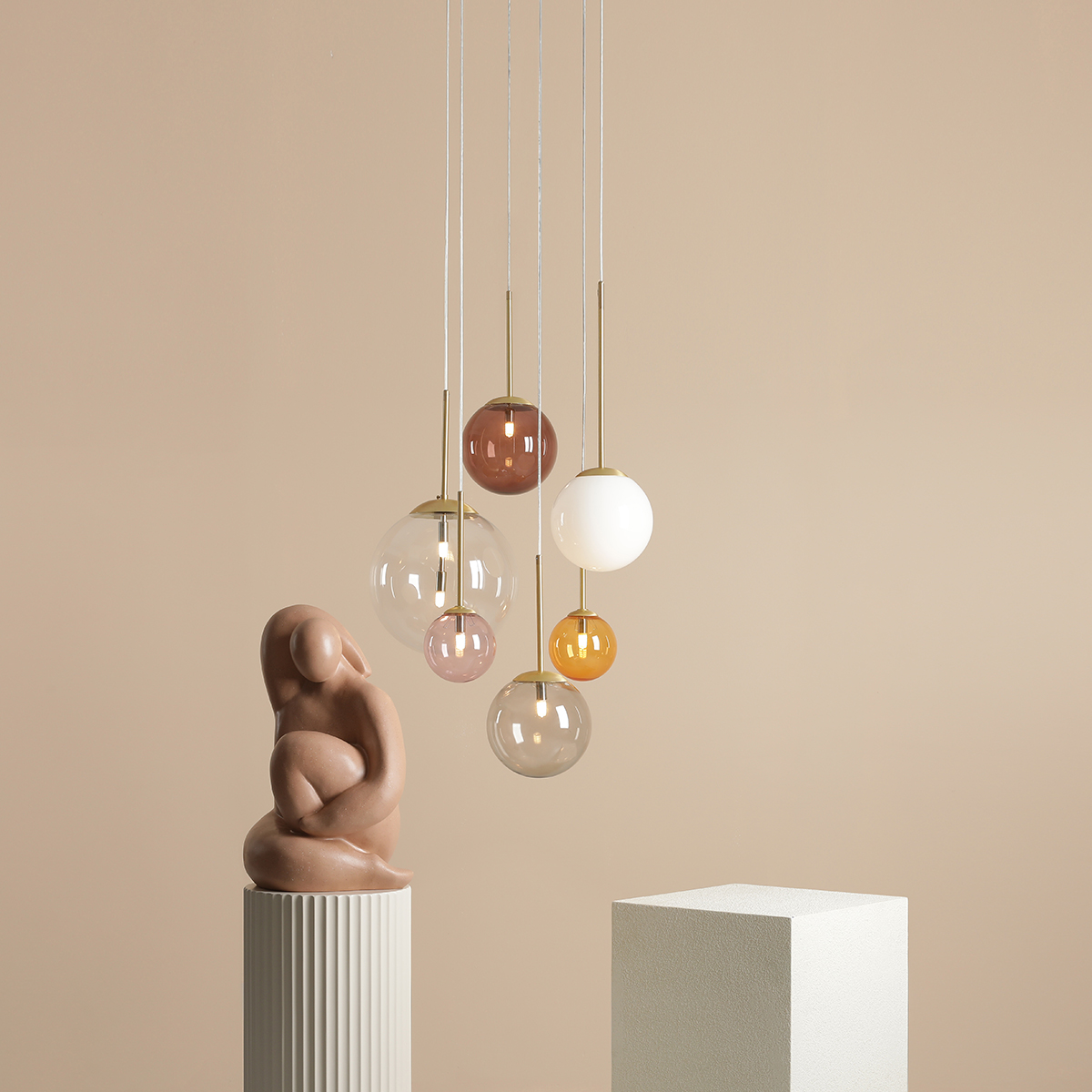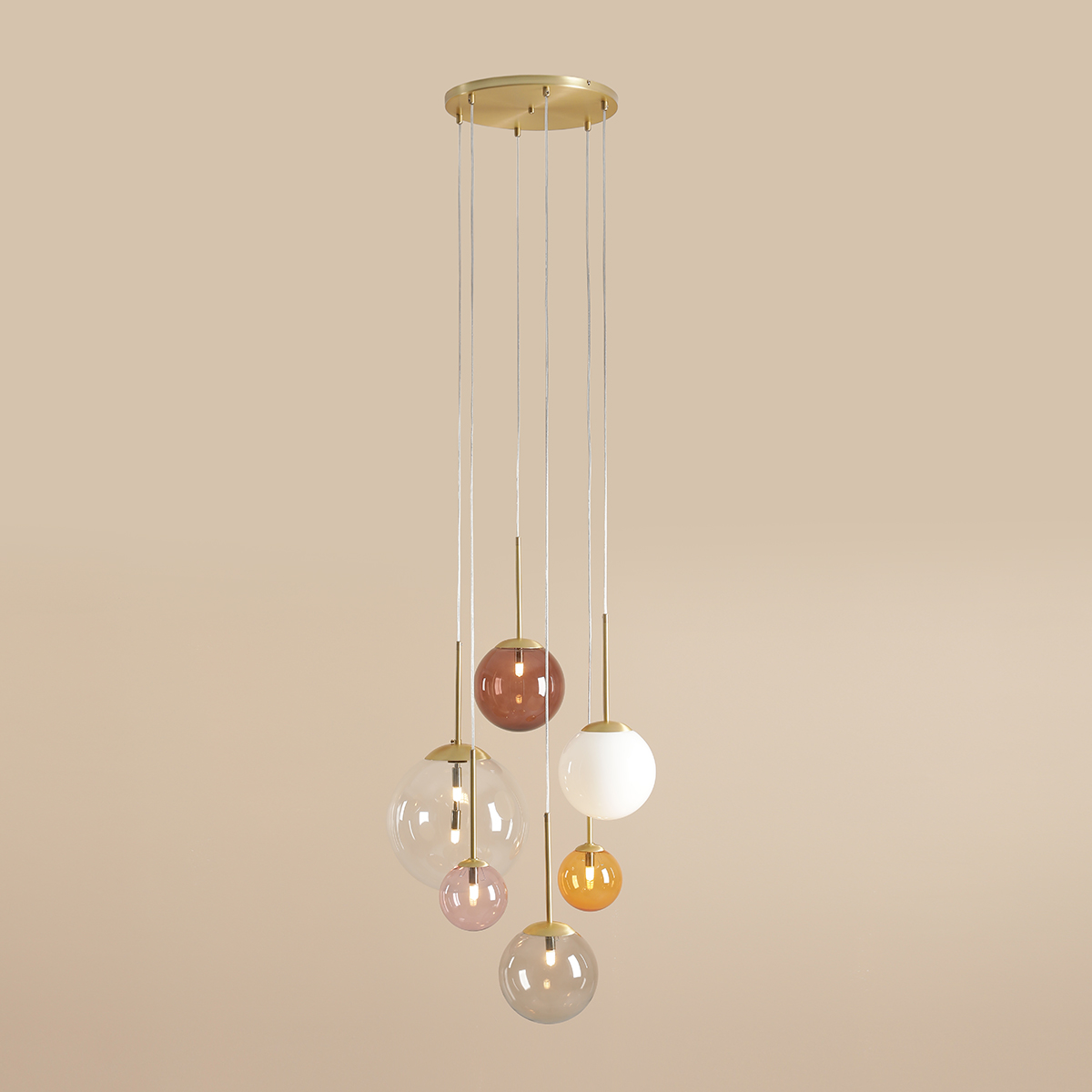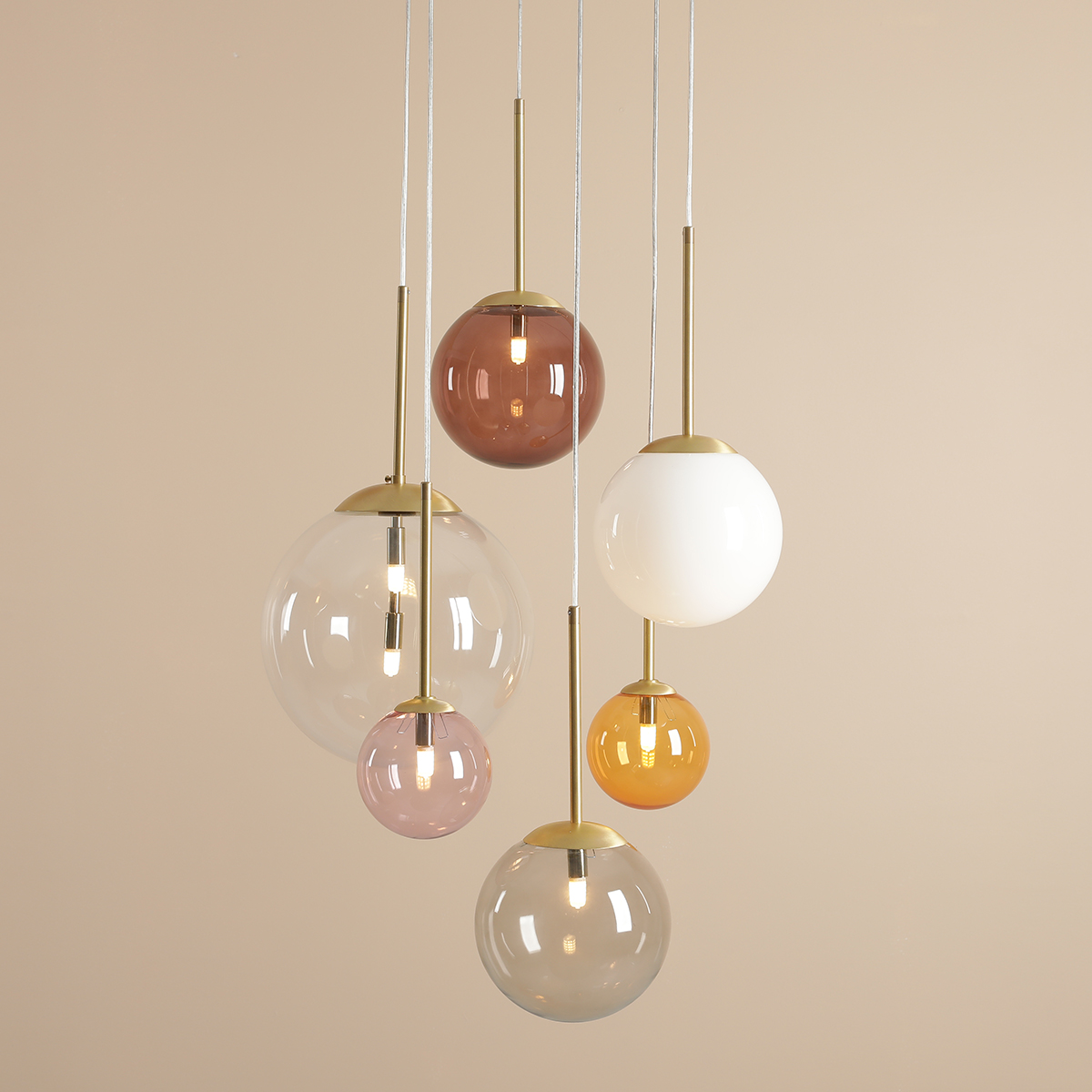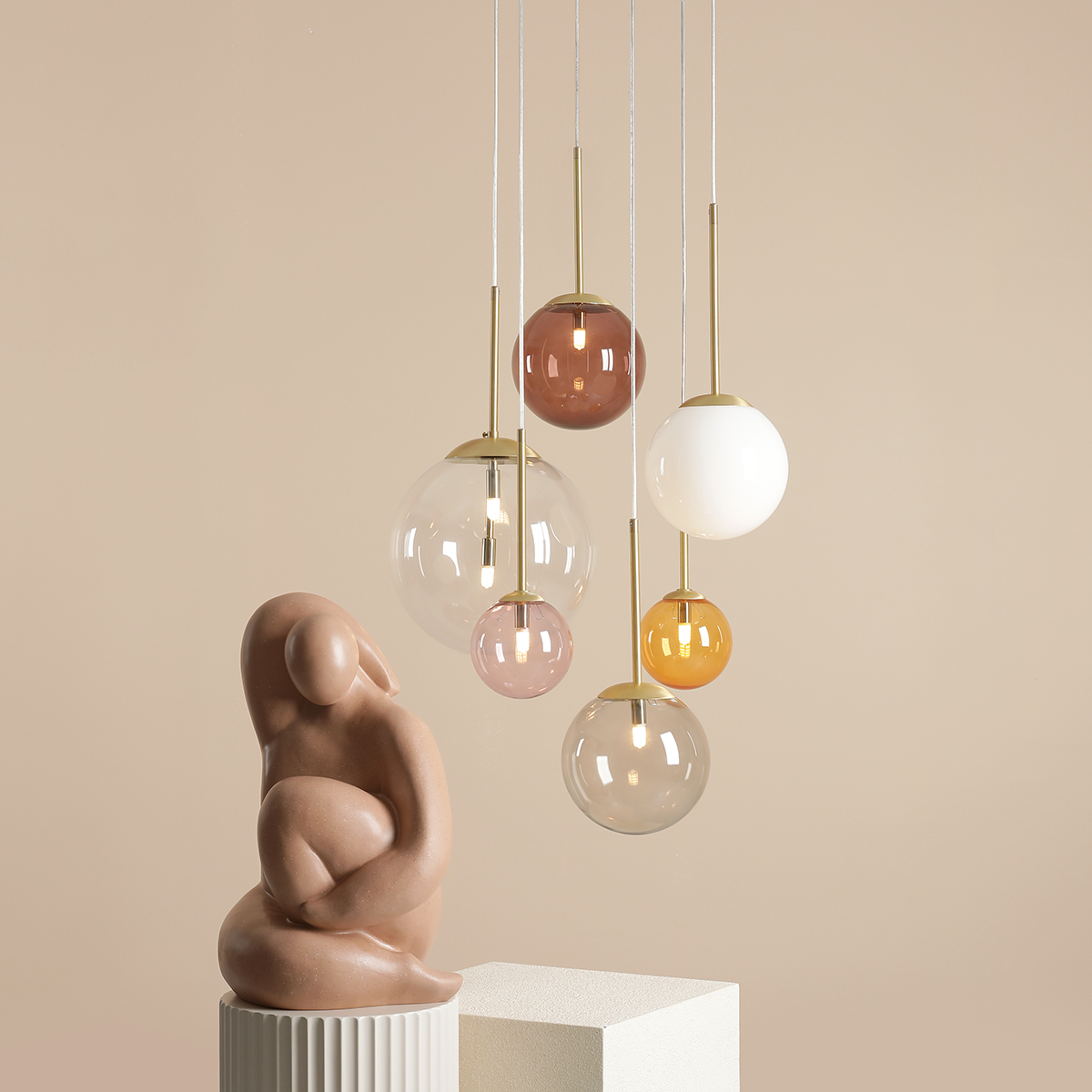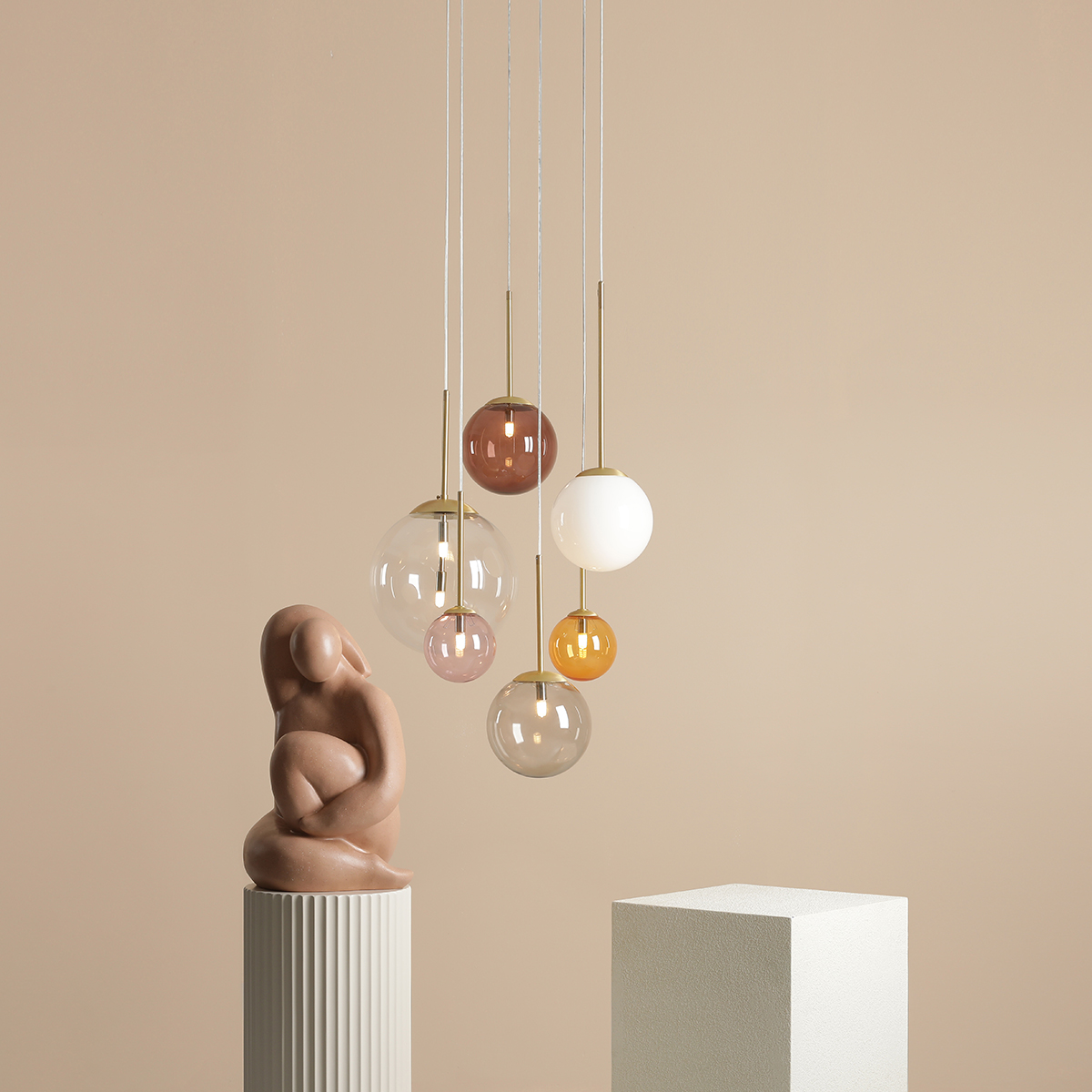 Recommended from the collection
Width

47 cm

Colour

Brass

Height

250 cm

Depth

47 cm

Light source

6 x G9; 1 x E27

Shade diameter 1

1 x 30; 2 x 14

Shade diameter 2

3 x 20

Material

Metal, Glass

Hight of fixed element

63
FAQs
Our lamps are available for purchase:
online shops of authorized distributors, just search "Aldex" keyword;
selected assortment in stationary shops throughout Poland (Warsaw, Wroclaw, Krakow, Lublin, Katowice etc. – email us for more details);
our brand ARTERA online shop: www.artera.pl
As a manufacturer, we keep most products in stock. Orders usually take between 2 and 10 working days to be dispatched.
It takes us up to 10 working days to produce lamps in colour and brass, electroplated luminaires (chrome, gold) up to 20 working days.
The order can be placed:
via e-mail (see "Contact" tab);
via distributors of Aldex brand;
via our online shop www.artera.pl.
Please see "Contact" where you will find all e-mail addresses and telephone numbers to get in touch with our sales team. Small modifications, i.e. extending wires, colour changes, etc., can be saved in the "Comments" tab when updating your shopping basket in our e-shop.