BOSSO MINI 14 BLACK 1087XXS1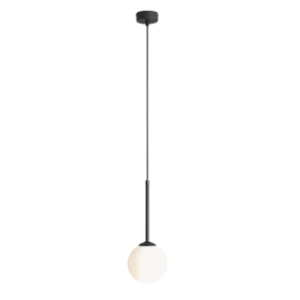 The timeless Bosso Mini 14 pendant lamp with adjustable height. White, frosted 14cm sphere diffuses the light evenly and satin glass surface of the shade looks good both during the day, when the lamp is off, and in the evening. The lamp suits any type of room, hung individually or in a group.
The BOSSO collection of modern lamps combines functionality and timeless aesthetics. This minimalist series is a response to the designers' demand for simple yet stylish lighting. The even intensity of the light coming out of milky, frosted sphere will catch the attention of connoisseurs of good style and design.
The entire collection offers pendant lamps in various shade diameters (Bosso Grande, Medium and Mini) and a wide range of colours.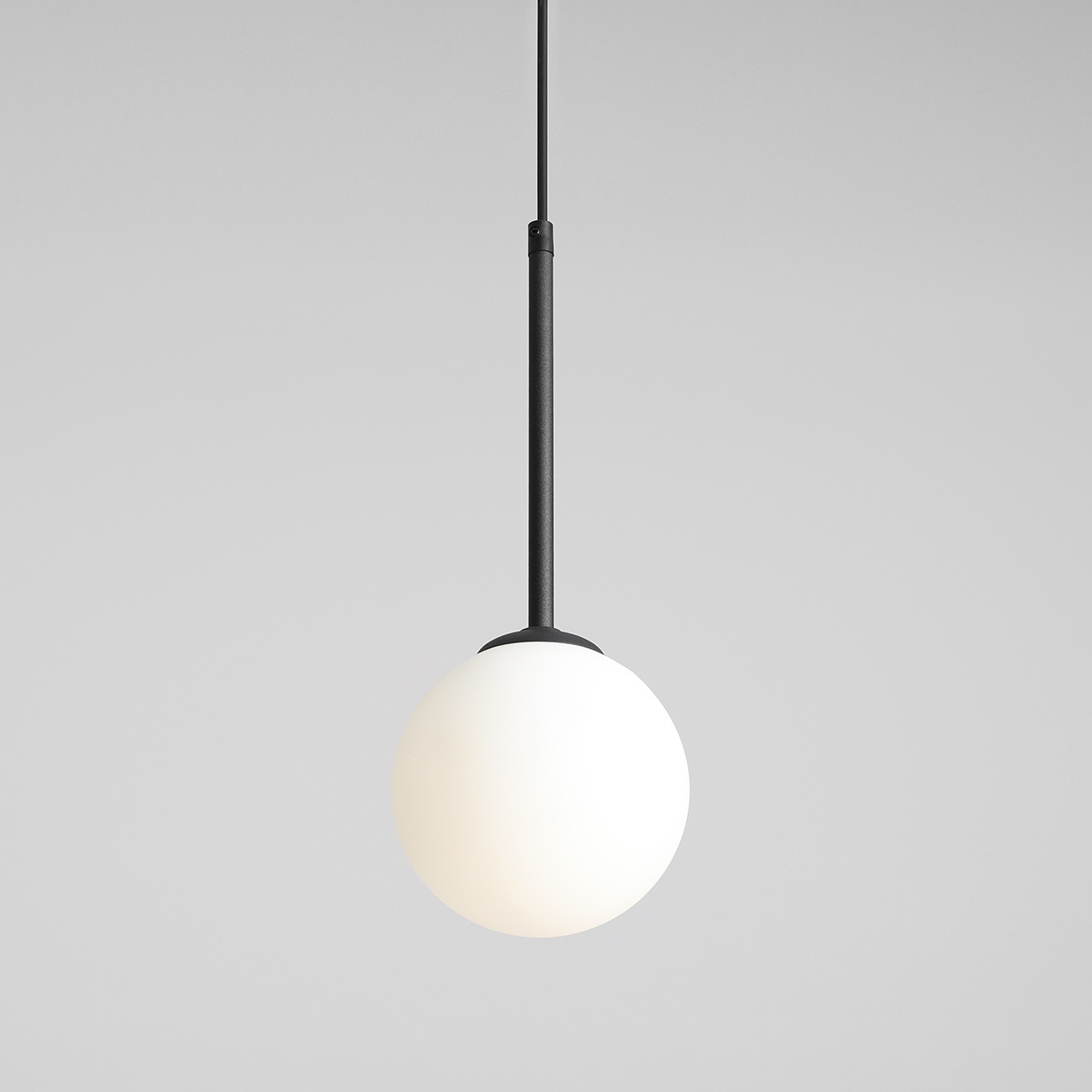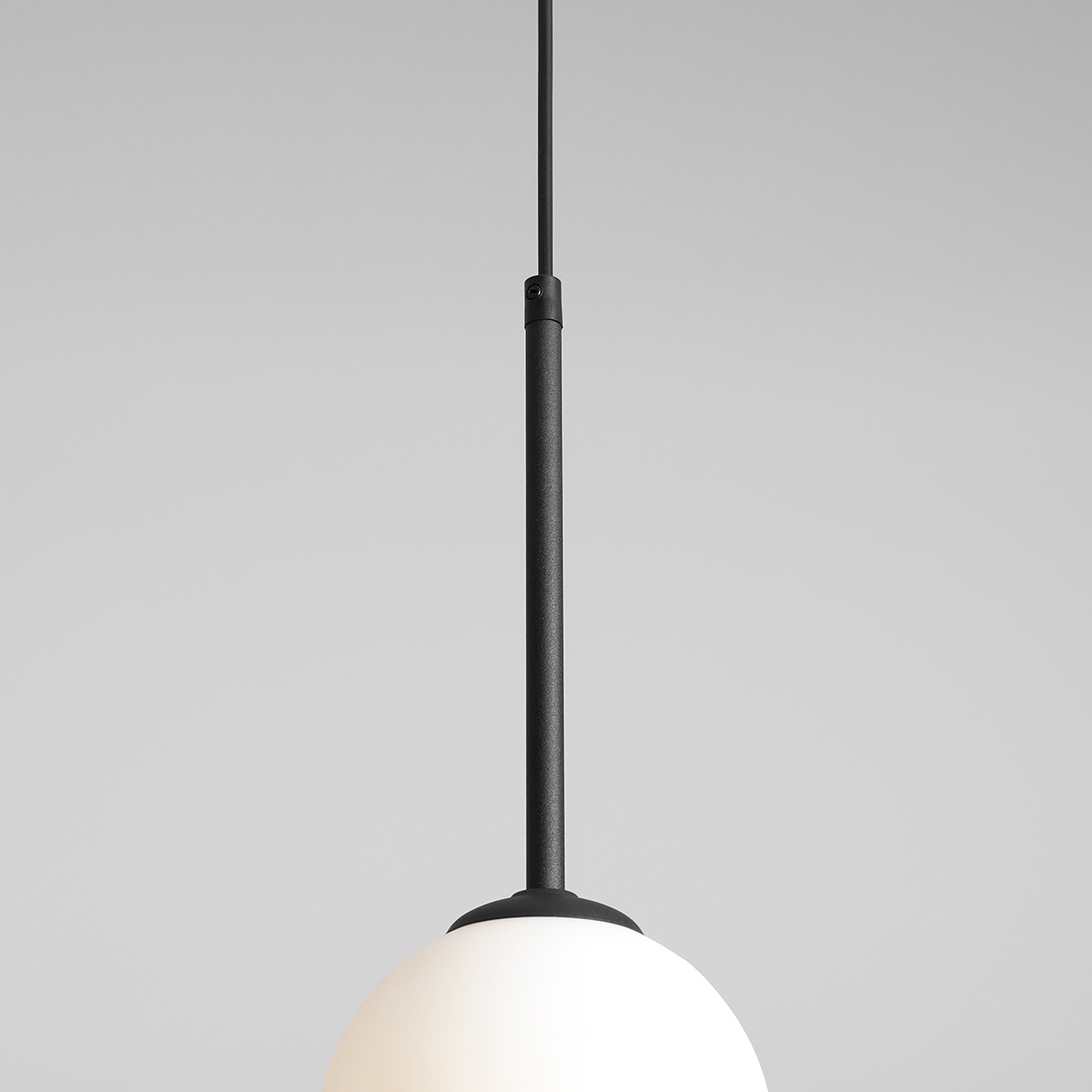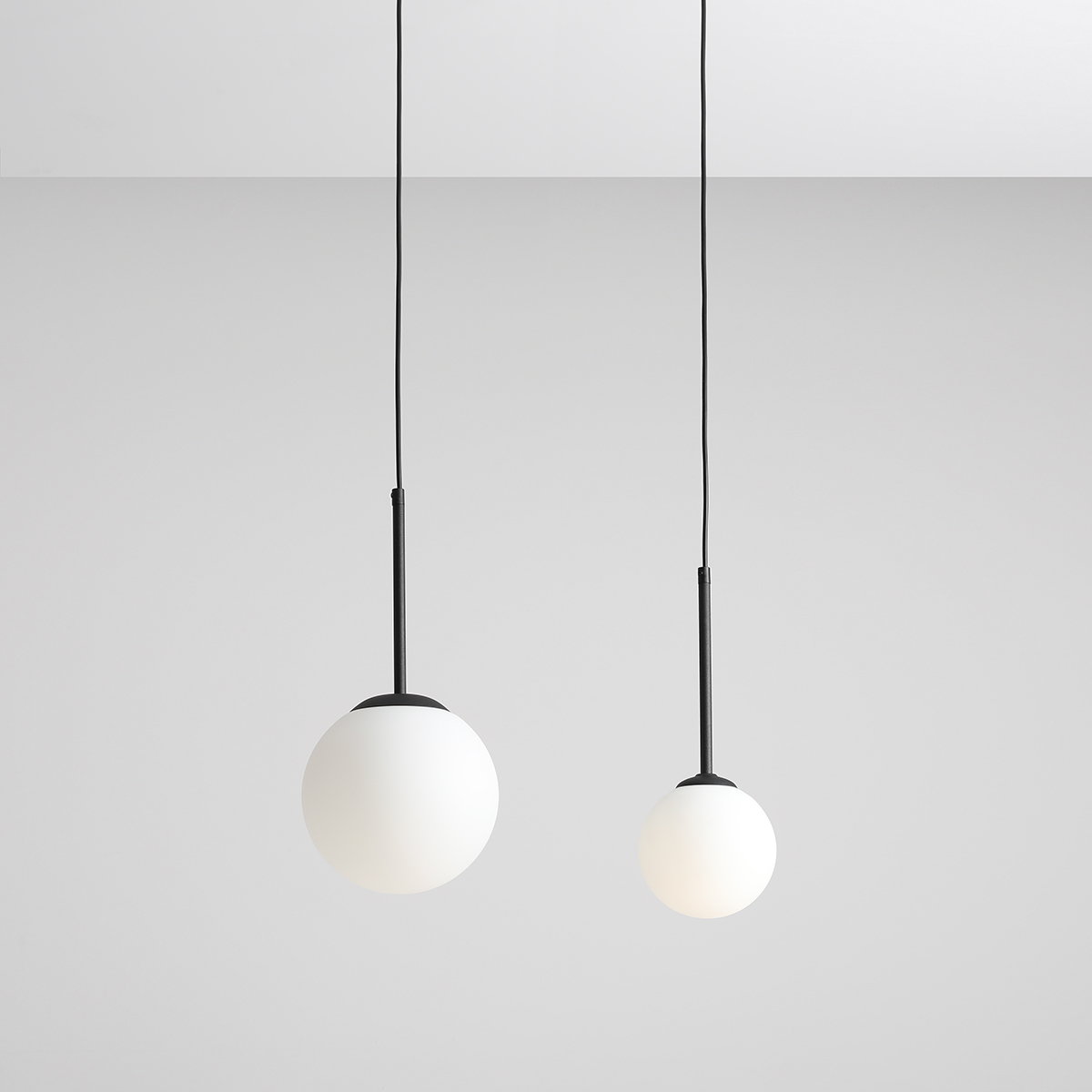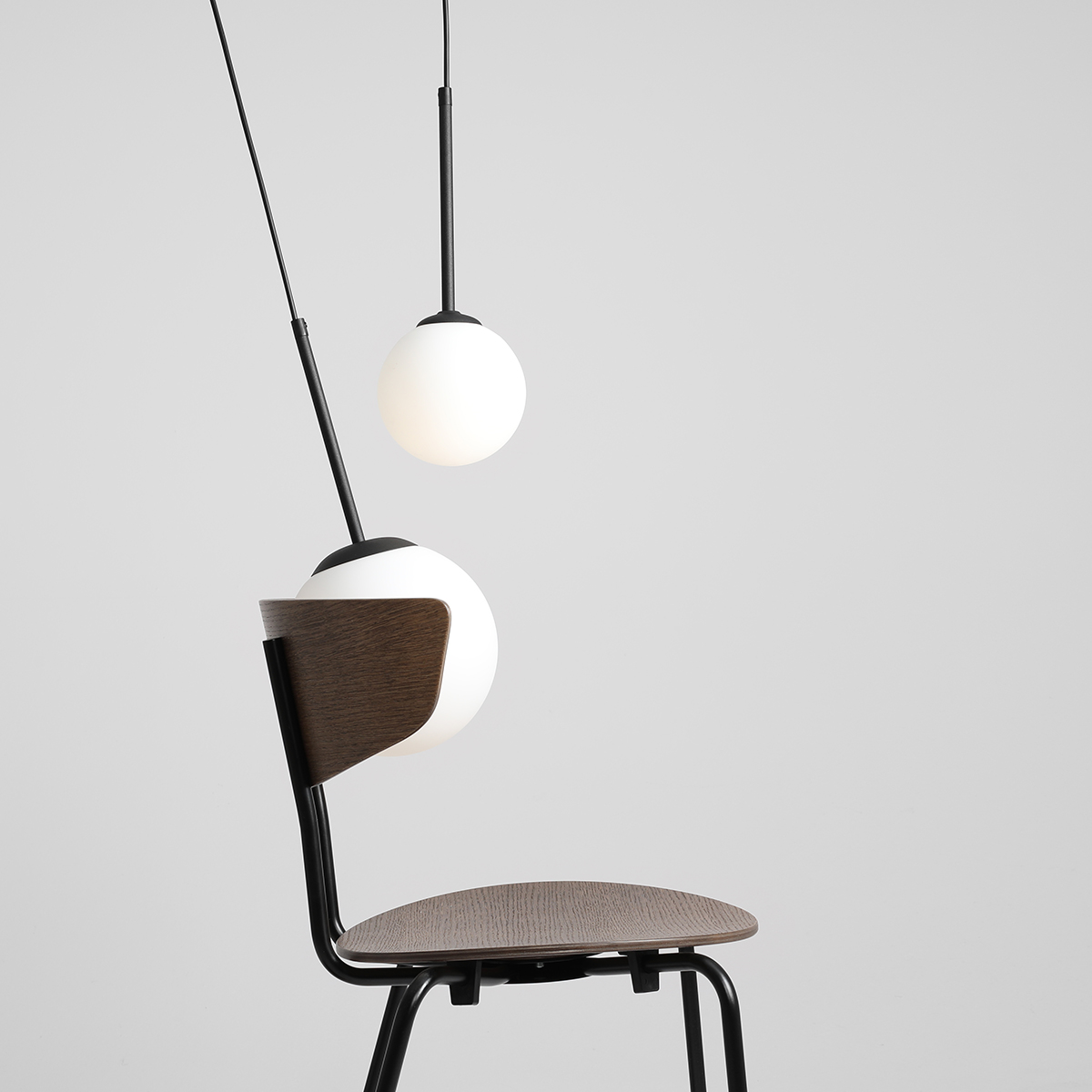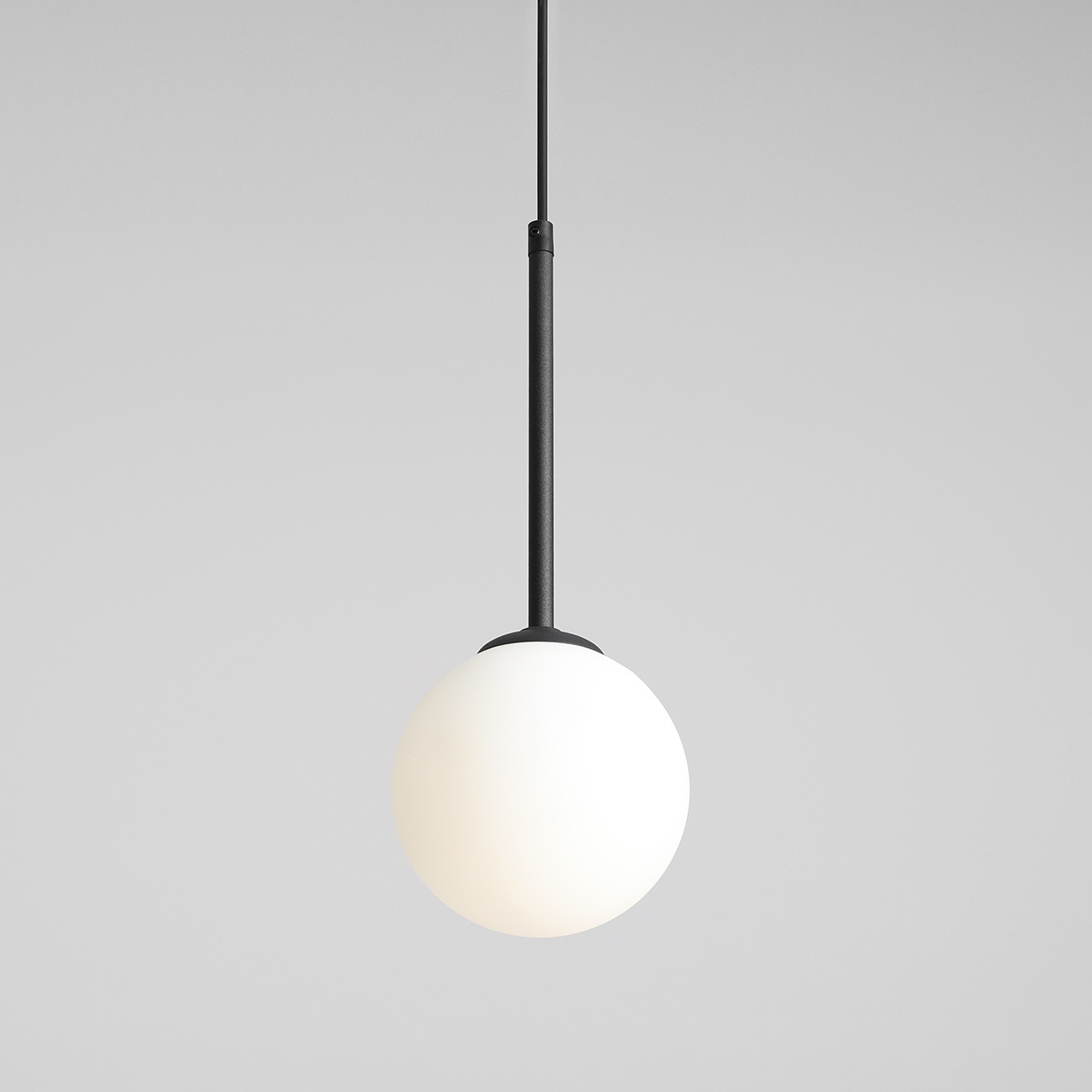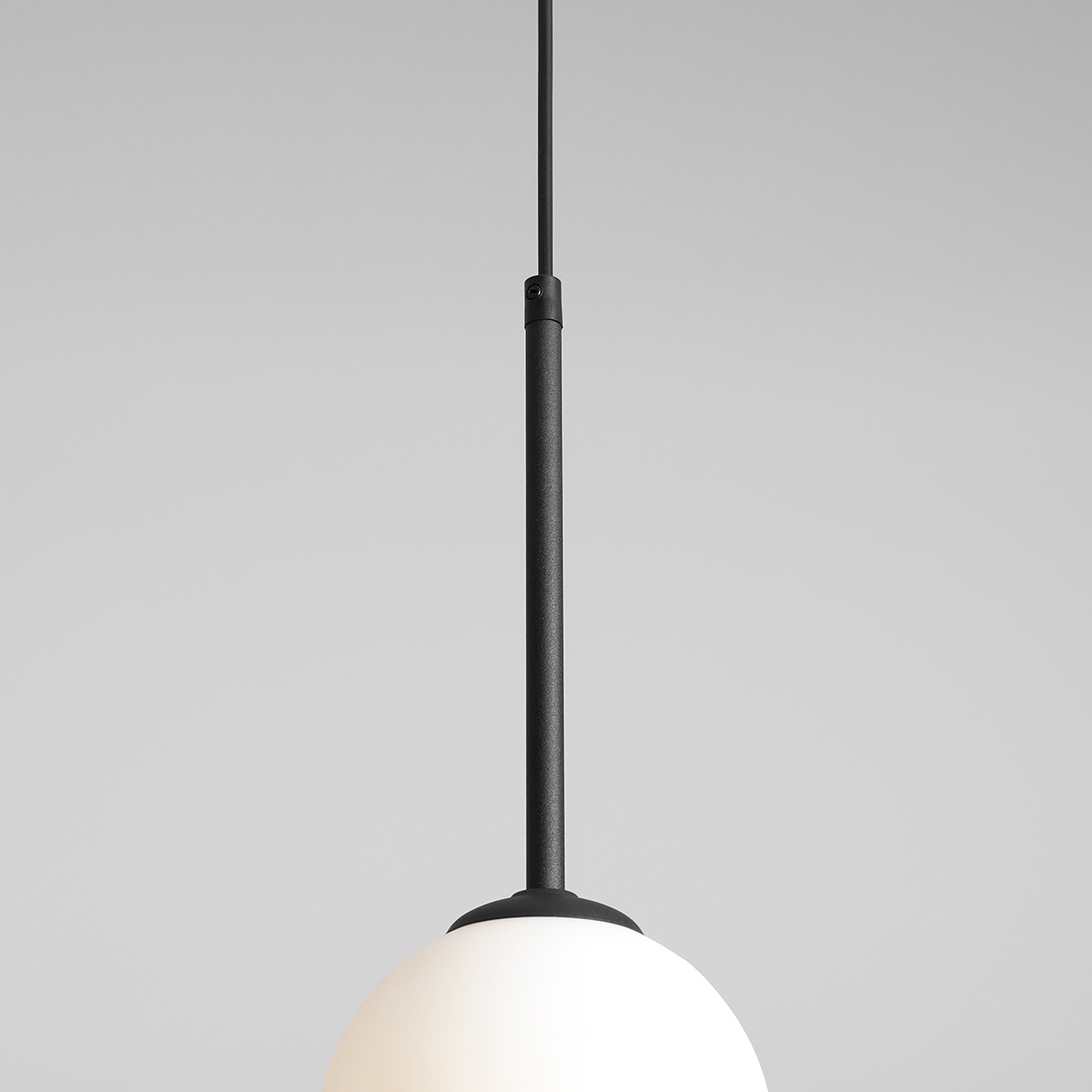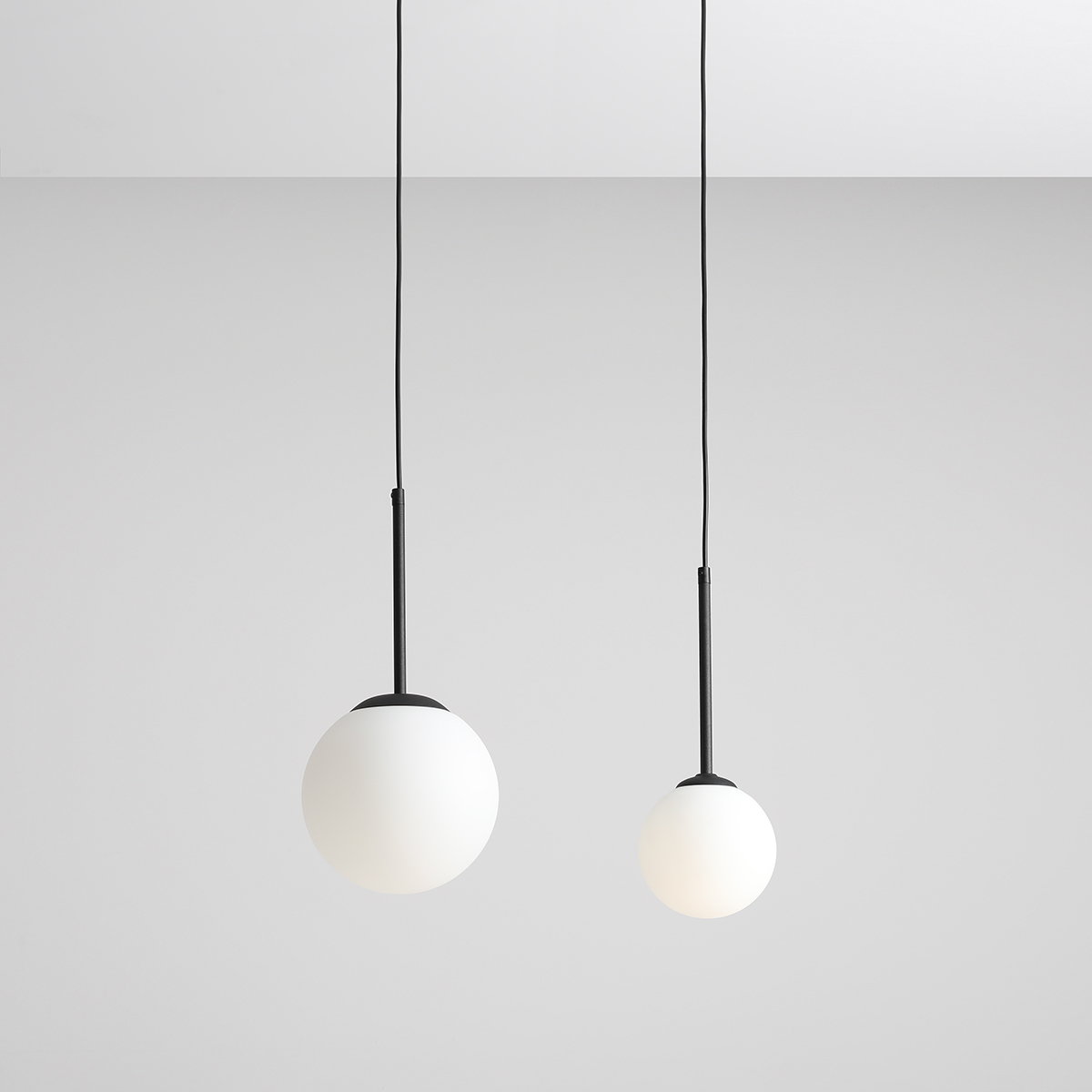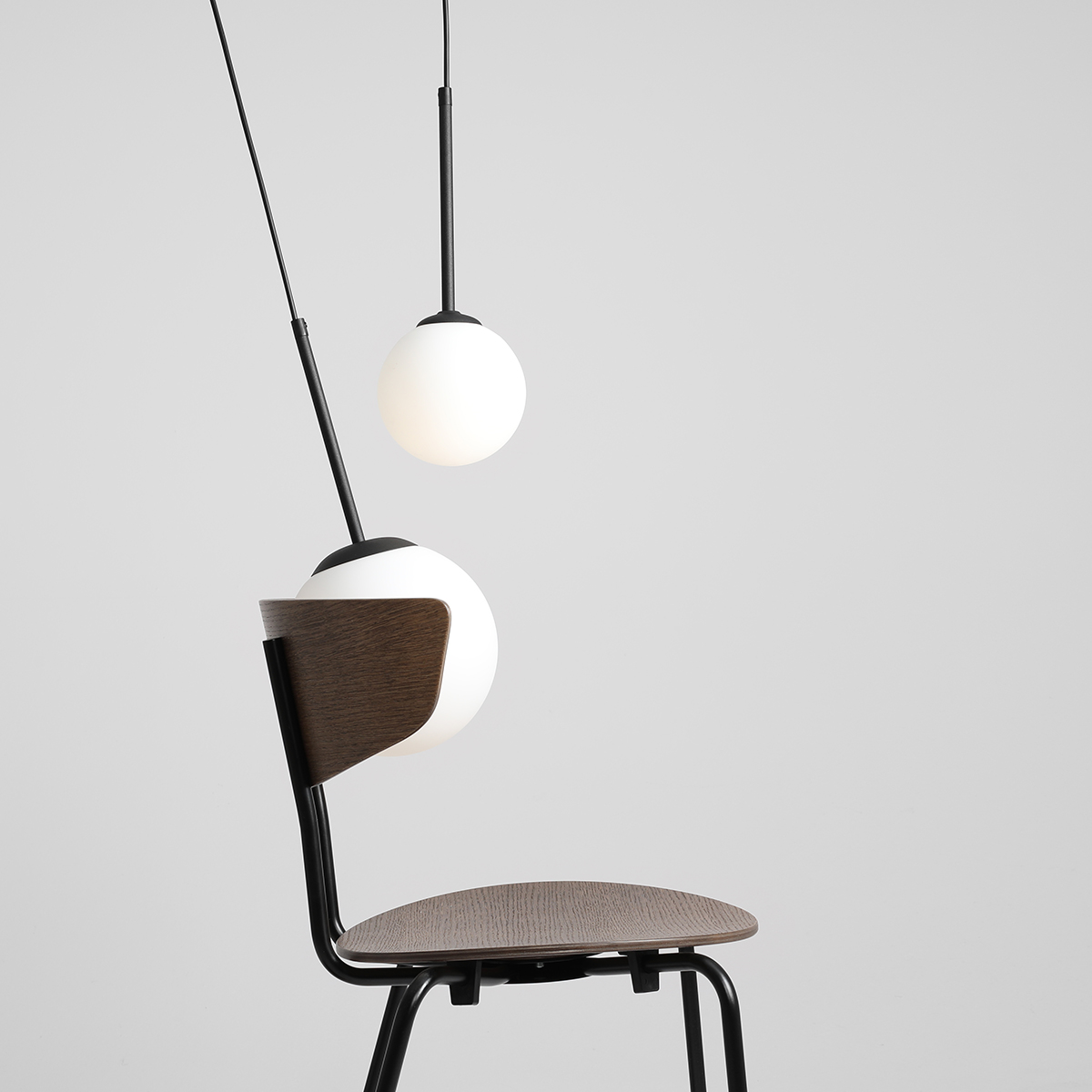 Recommended from the collection
FAQs
Our lamps are available for purchase:
online shops of authorized distributors, just search "Aldex" keyword;
selected assortment in stationary shops throughout Poland (Warsaw, Wroclaw, Krakow, Lublin, Katowice etc. – email us for more details);
our brand ARTERA online shop: www.artera.pl
As a manufacturer, we keep most products in stock. Orders usually take between 2 and 10 working days to be dispatched.
It takes us up to 10 working days to produce lamps in colour and brass, electroplated luminaires (chrome, gold) up to 20 working days.
The order can be placed:
via e-mail (see "Contact" tab);
via distributors of Aldex brand;
via our online shop www.artera.pl.
Please see "Contact" where you will find all e-mail addresses and telephone numbers to get in touch with our sales team. Small modifications, i.e. extending wires, colour changes, etc., can be saved in the "Comments" tab when updating your shopping basket in our e-shop.