TREVO 6 DUSTY BLUE 1104K16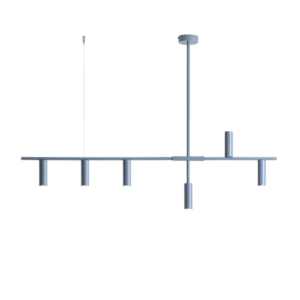 A minimalist take on iconic lighting in a new #Colours design – the Trevo 6 Dusty Blue in a blue satin finish – is a spaced-out lamp with five light sources pointing downwards, with a single tube casting a beam of light upwards breaking the pattern. The original visual effect, interesting design, appealing colours and top-quality materials will satisfy the most demanding customers.
TREVO collection offers pure and expressive forms with good proportions based on a golden division. This modern series is not only a form that emits light, but also a beautiful decorative element of the interior, inspired by the technical style of lighting. Simplicity at its best.
Lamps are available in 5 colour variants: black and white matt, brushed brass combined with white or glossy black and dusty blue from the limited #Colours collection.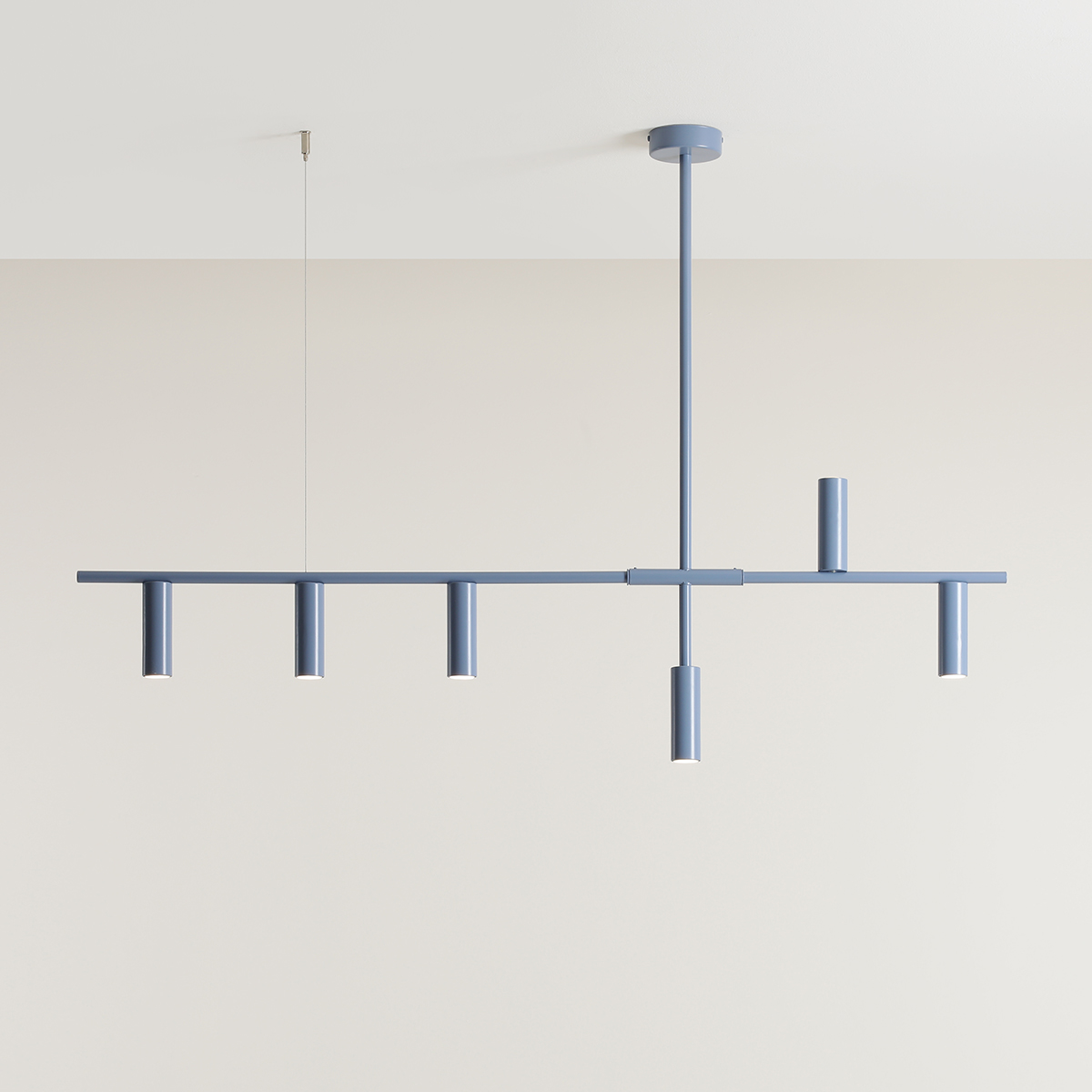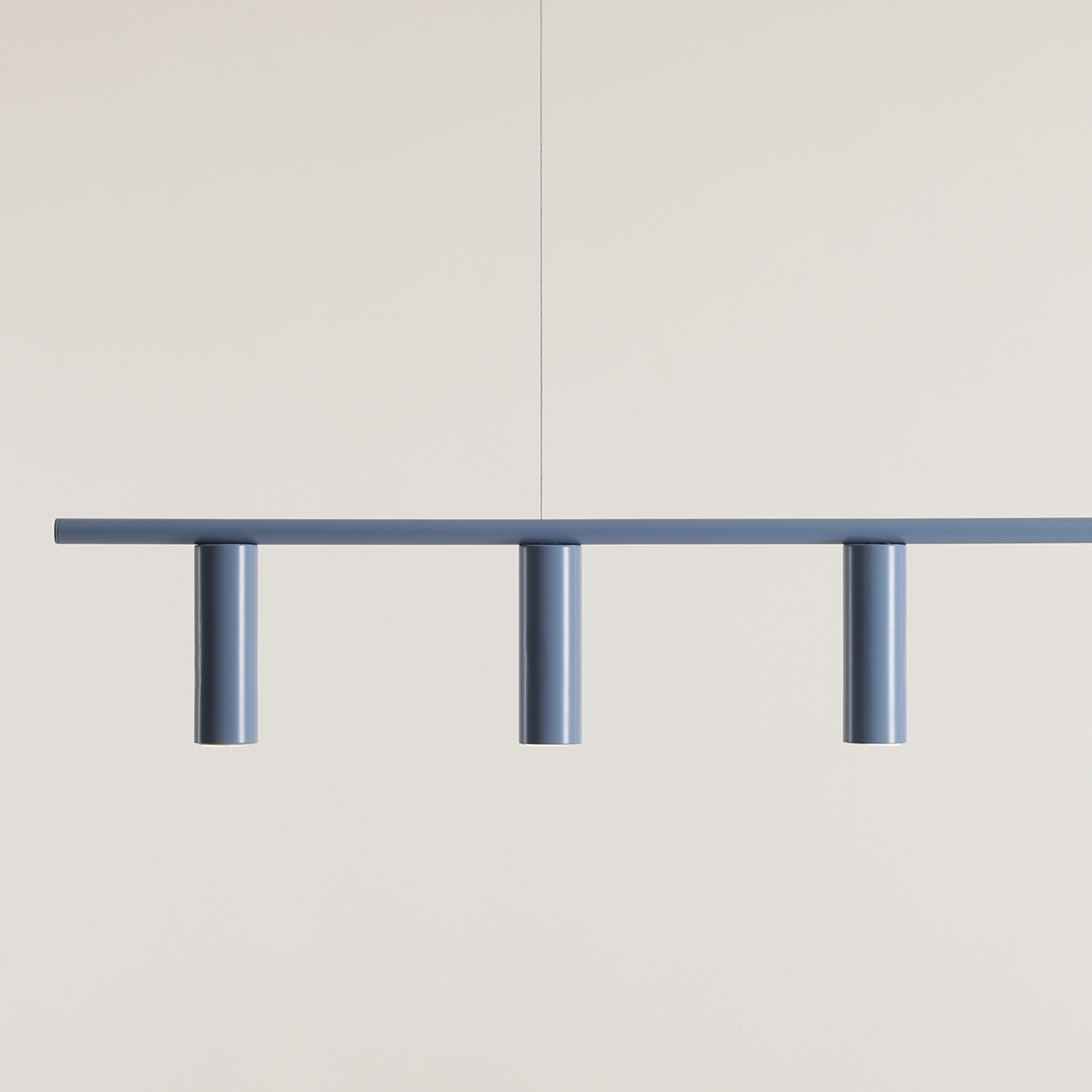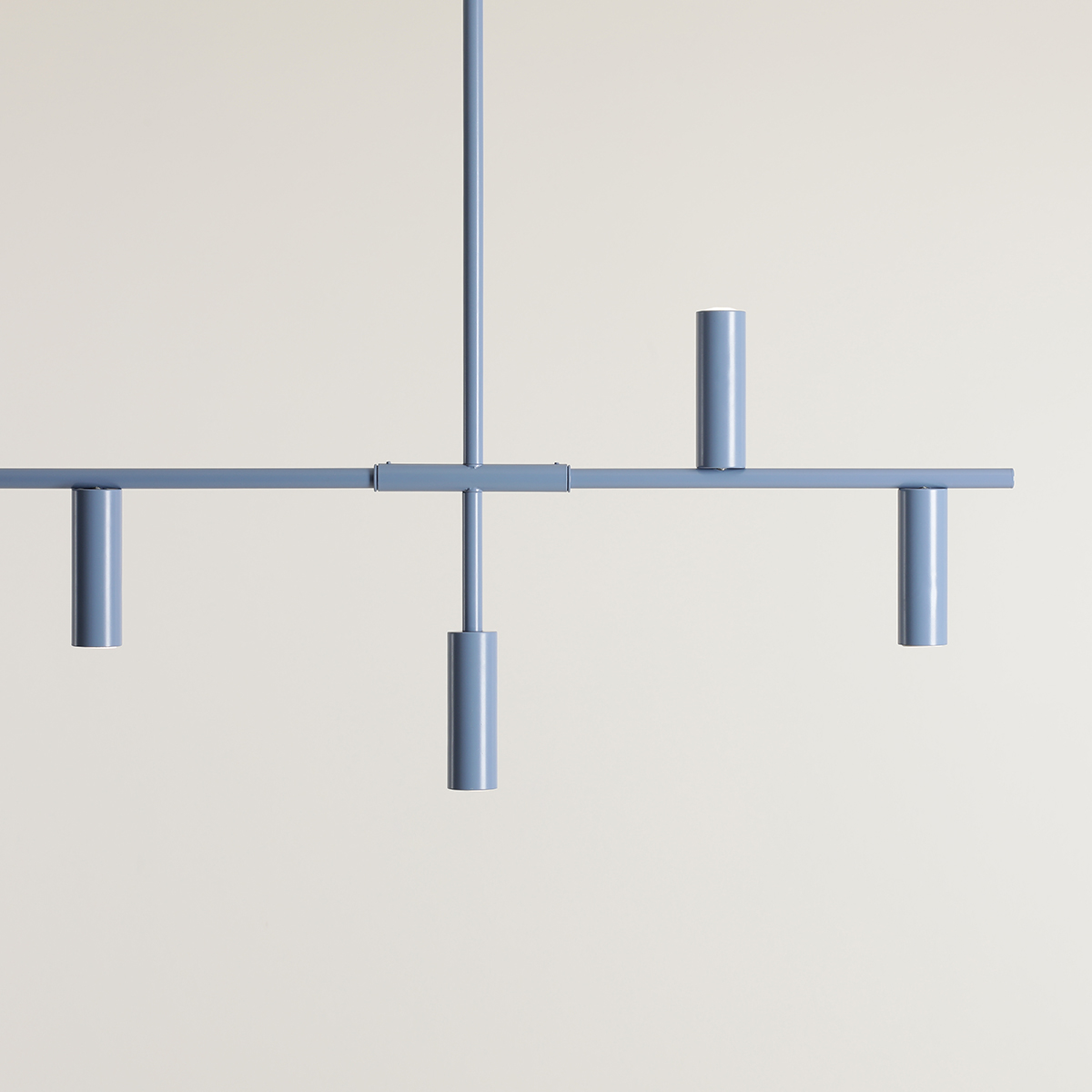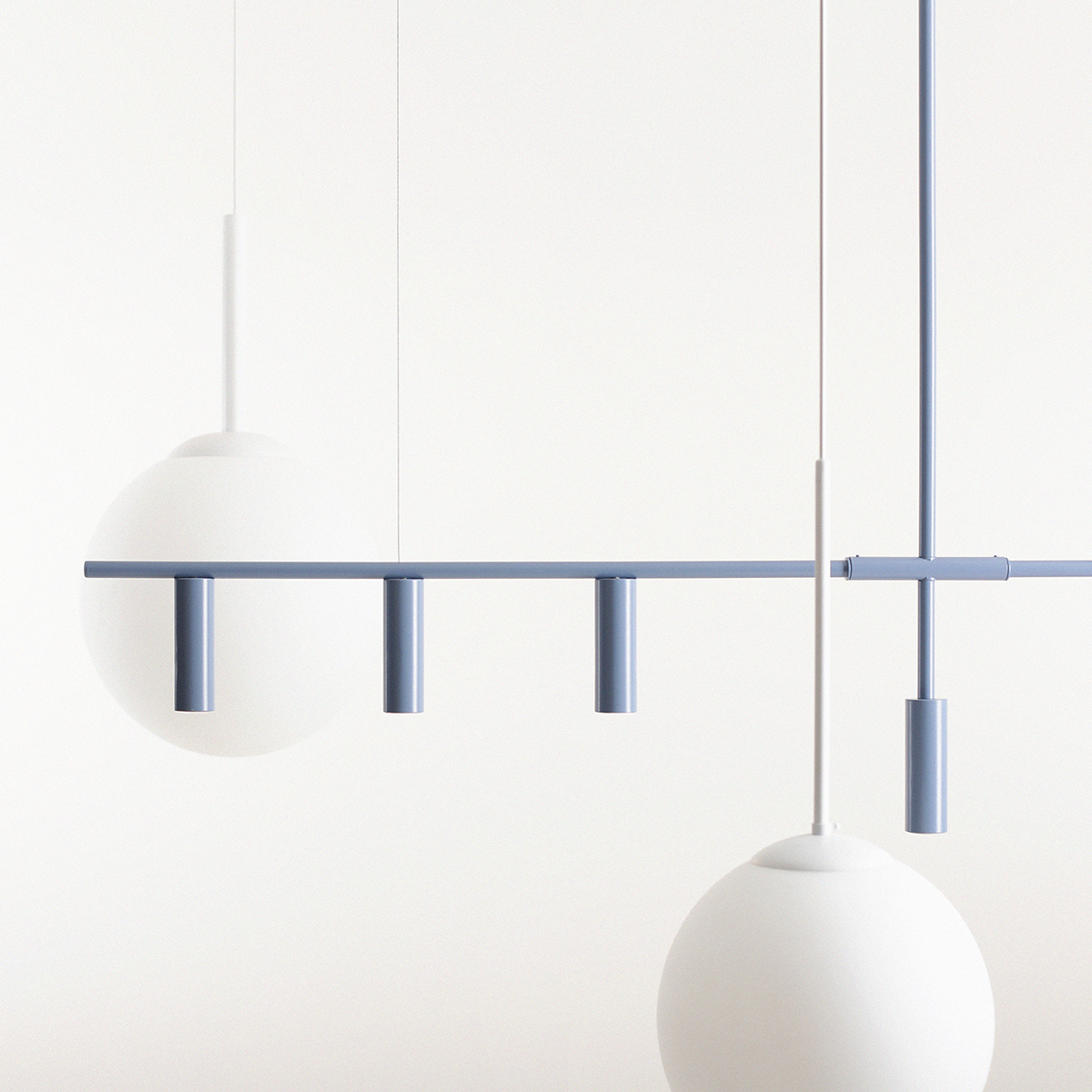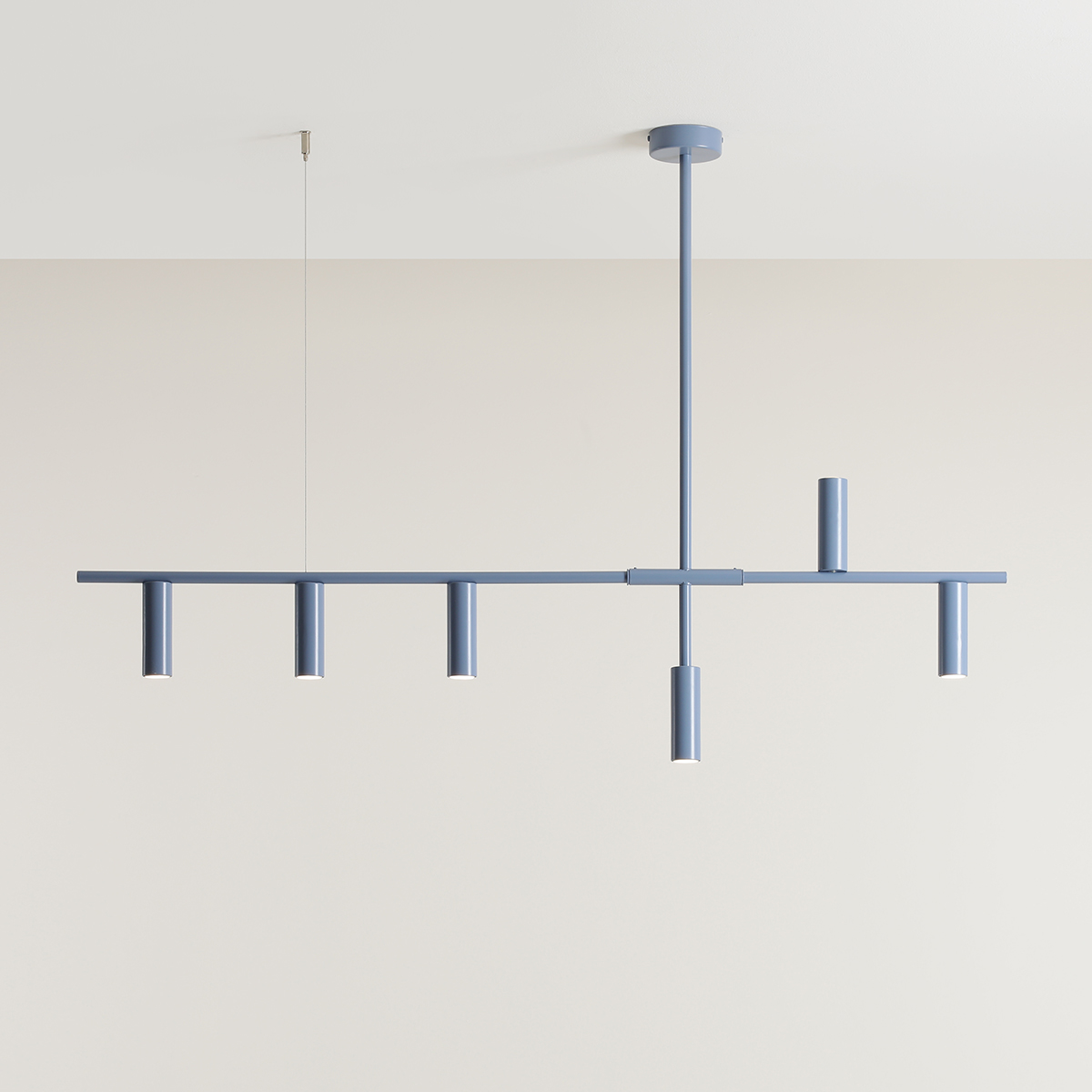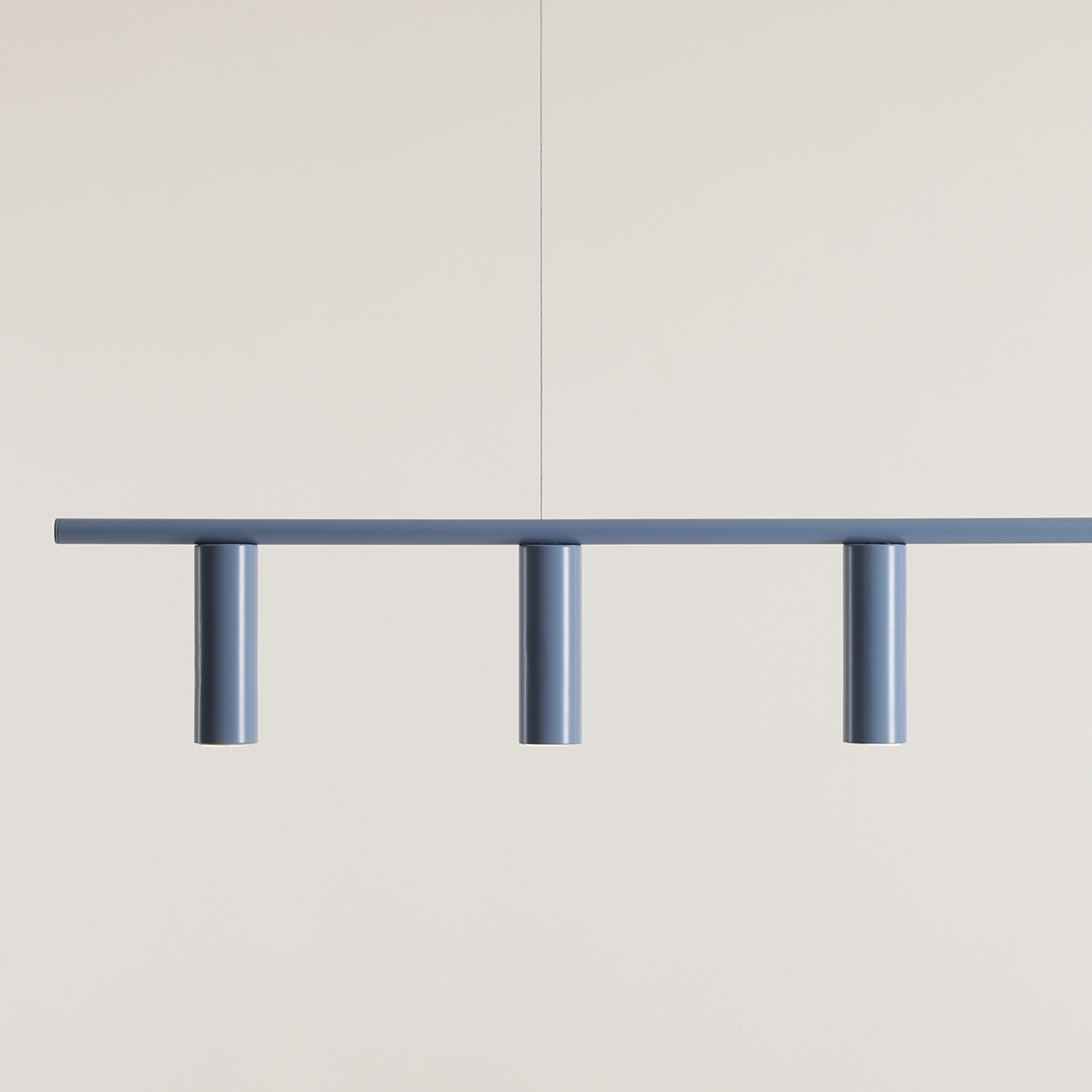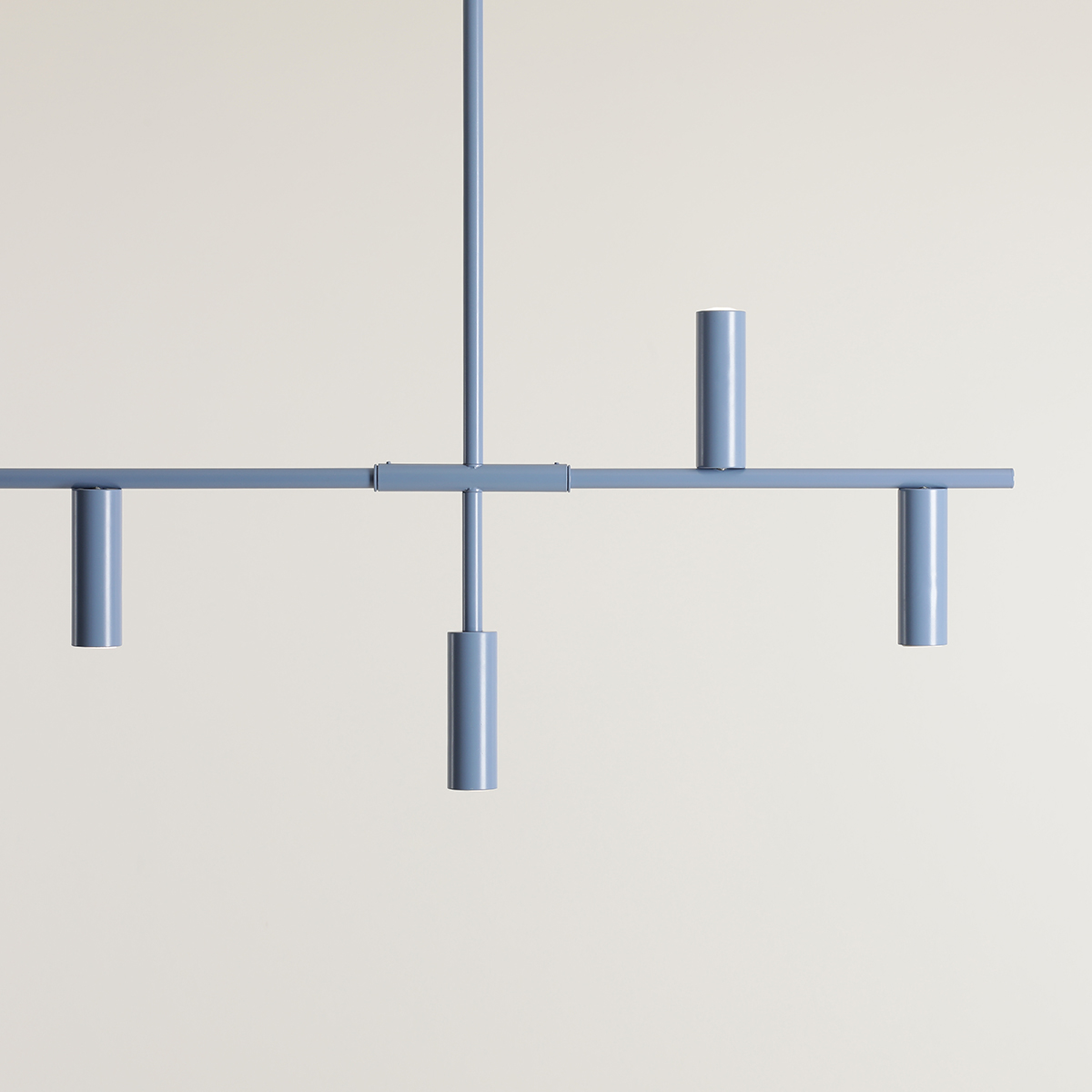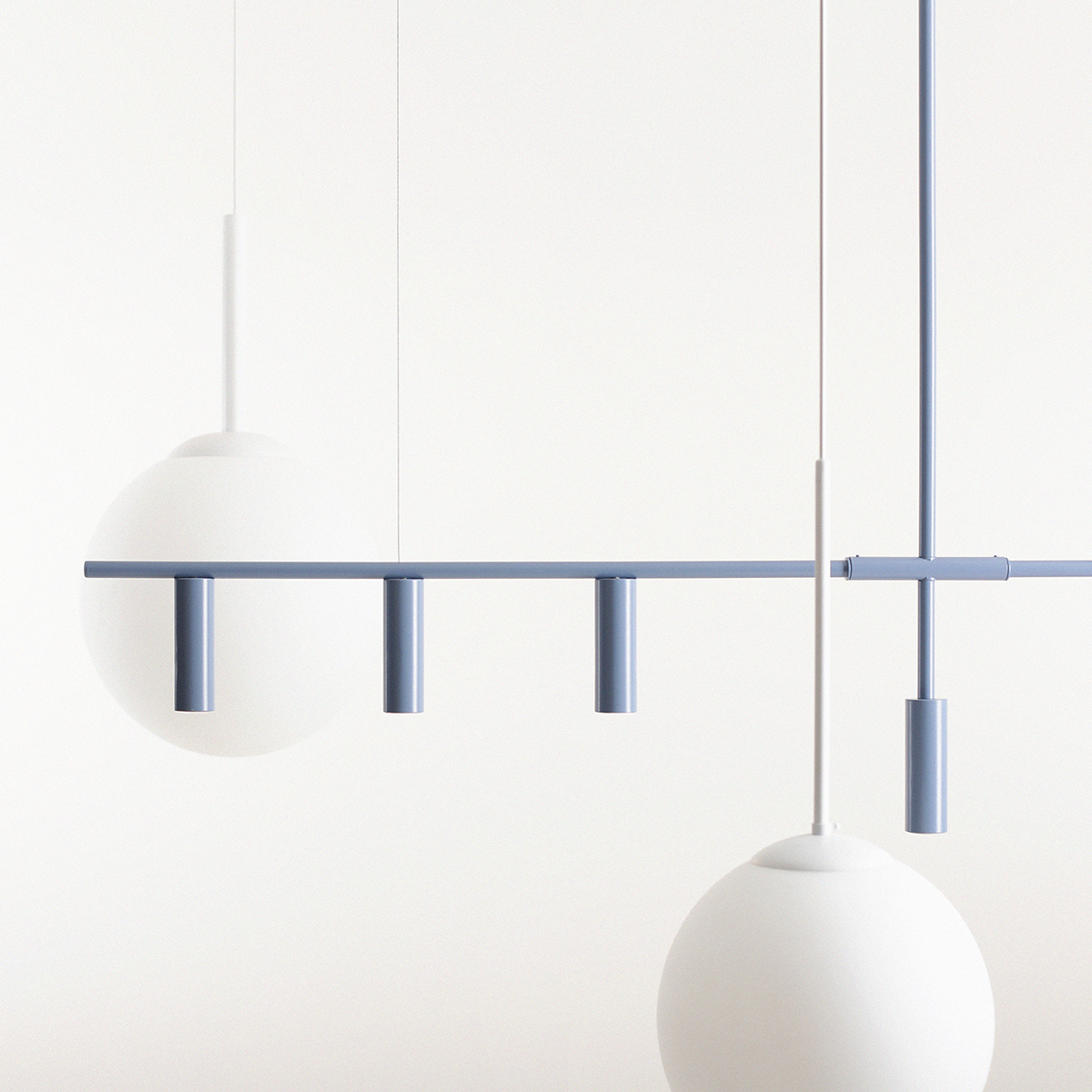 Recommended from the collection
FAQs
Our lamps are available for purchase:
online shops of authorized distributors, just search "Aldex" keyword;
selected assortment in stationary shops throughout Poland (Warsaw, Wroclaw, Krakow, Lublin, Katowice etc. – email us for more details);
our brand ARTERA online shop: www.artera.pl
As a manufacturer, we keep most products in stock. Orders usually take between 2 and 10 working days to be dispatched.
It takes us up to 10 working days to produce lamps in colour and brass, electroplated luminaires (chrome, gold) up to 20 working days.
The order can be placed:
via e-mail (see "Contact" tab);
via distributors of Aldex brand;
via our online shop www.artera.pl.
Please see "Contact" where you will find all e-mail addresses and telephone numbers to get in touch with our sales team. Small modifications, i.e. extending wires, colour changes, etc., can be saved in the "Comments" tab when updating your shopping basket in our e-shop.