TUBO 6 CHROME 1072K4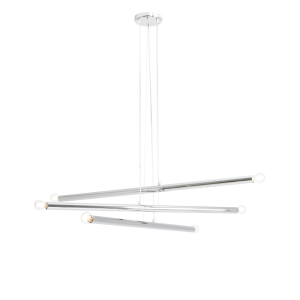 Modern Tubo 6 Chrome pendant lamp is three metre long tubes loosely suspended in different directions, with 6 x E14 light source. A lamp with a remarkable aesthetic and a careful chrome finish. It is a great choice for connoisseurs of good design and glamour-style interiors.
TUBO collection, impeccable in its simplicity, is the line of pendant lamps and wall lamps with a simple yet elegant design, suitable for modern and eclectic interiors. Light sources pointing in opposite directions create a unique effect and illuminate the space beautifully. This series creates a strong accent in the room, which makes it very popular choice with interior designers and decorators.
TUBO will appeal to anyone who likes simplicity without losing uniqueness and originality.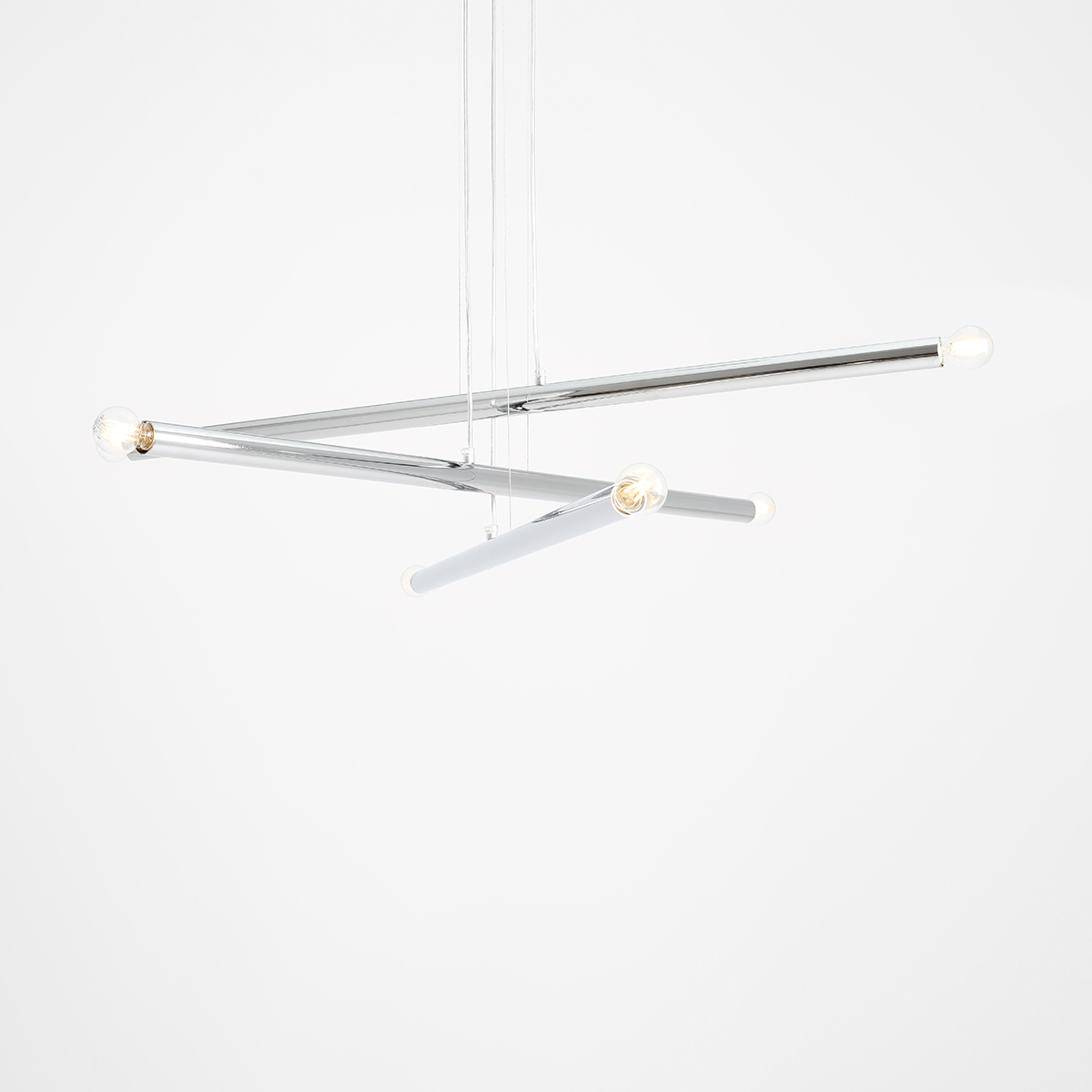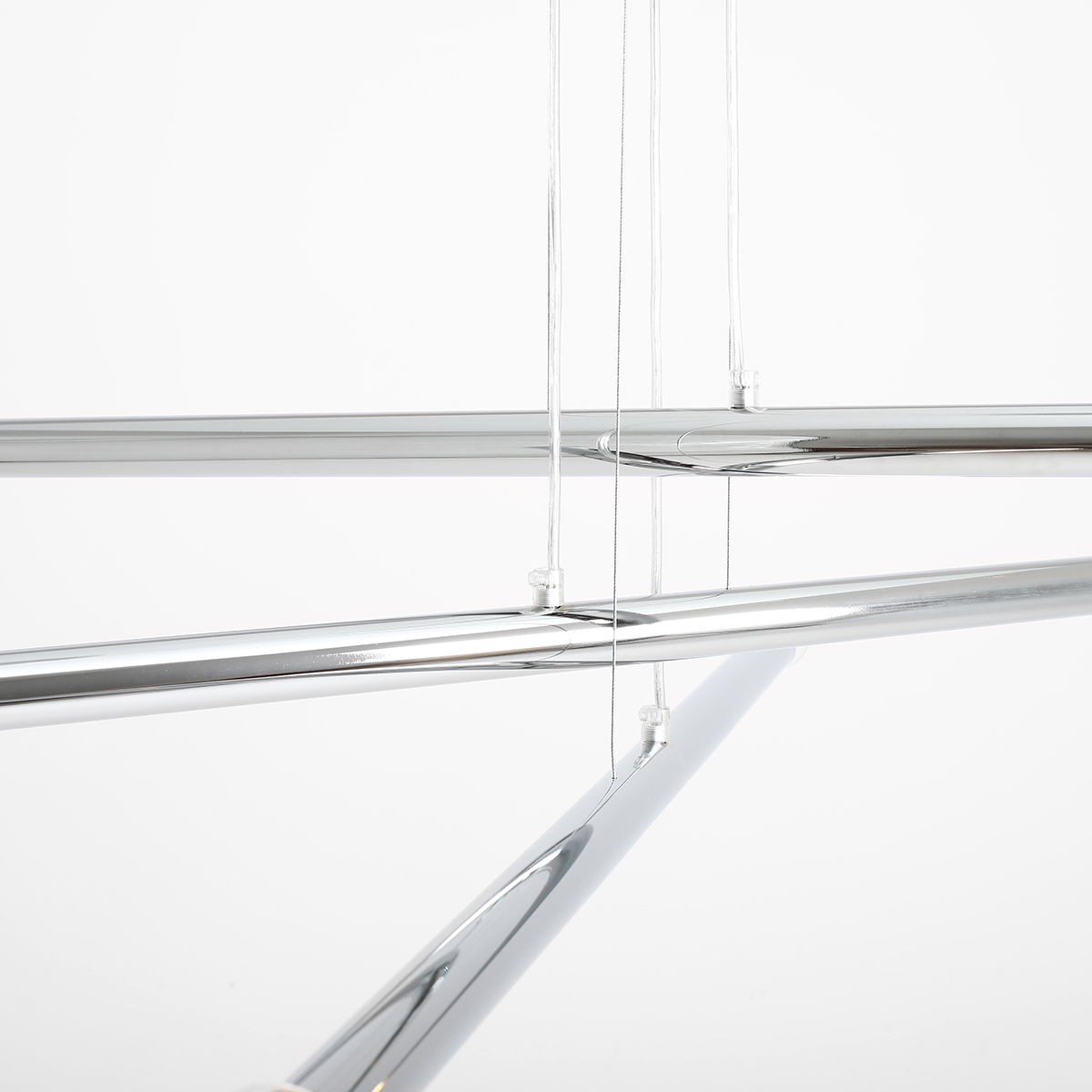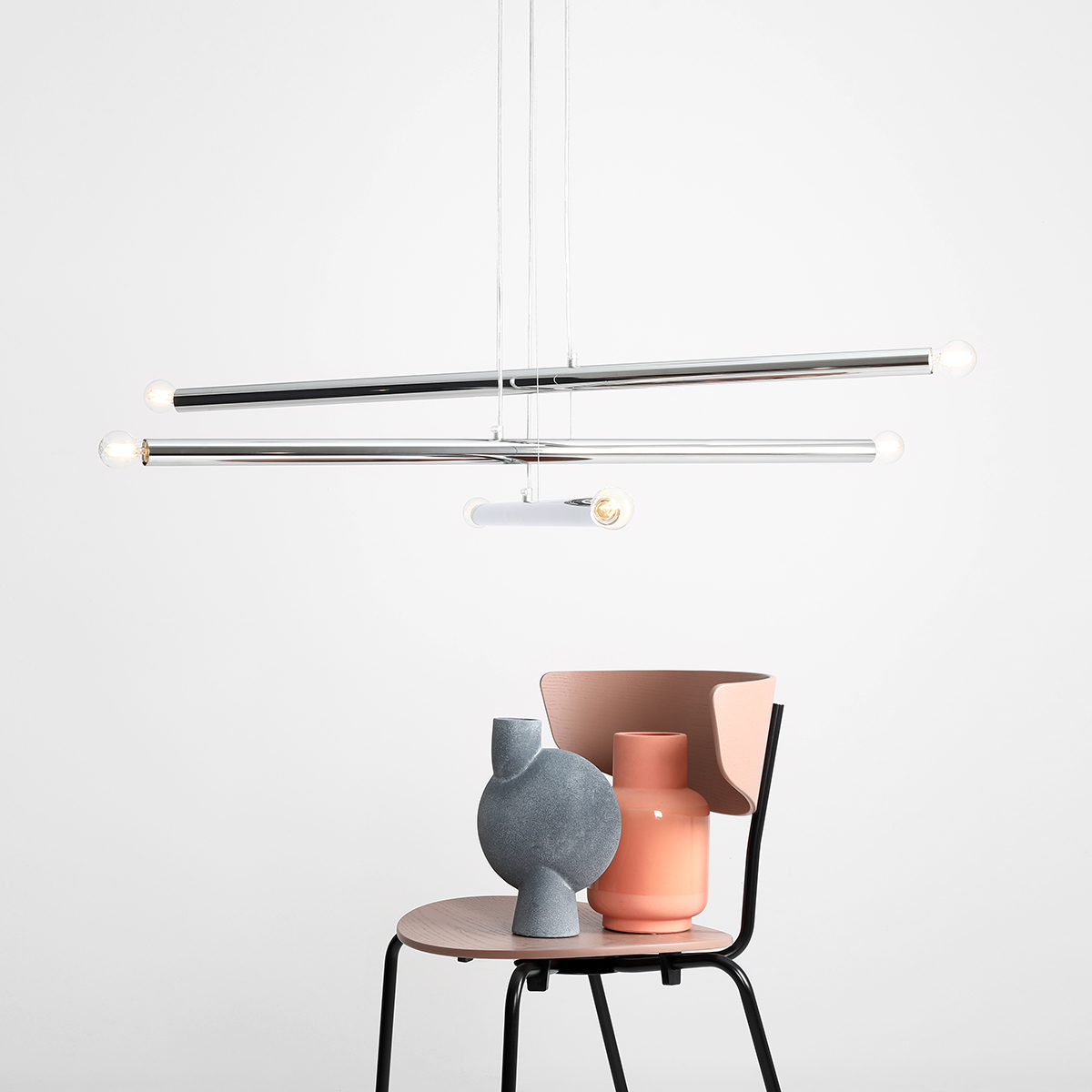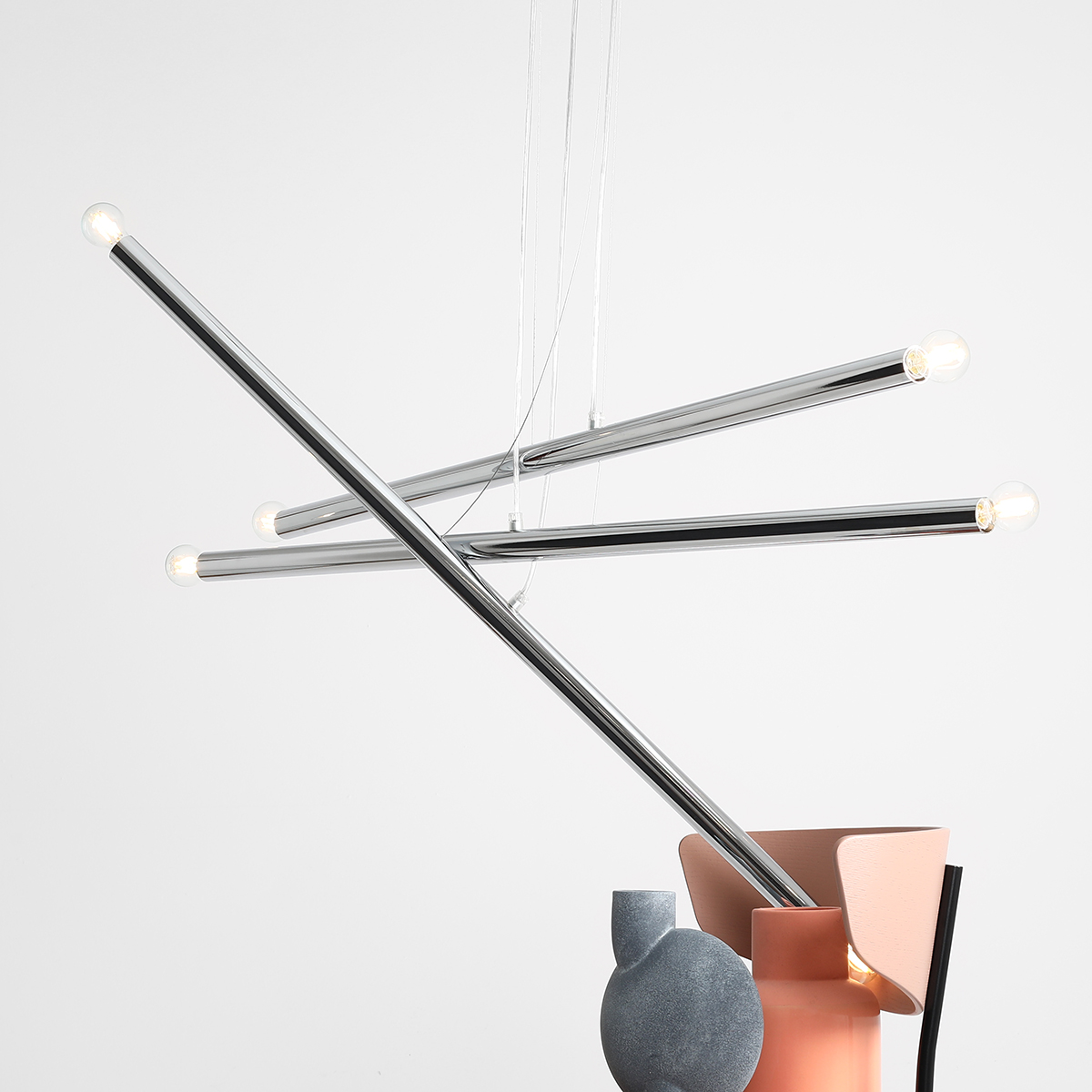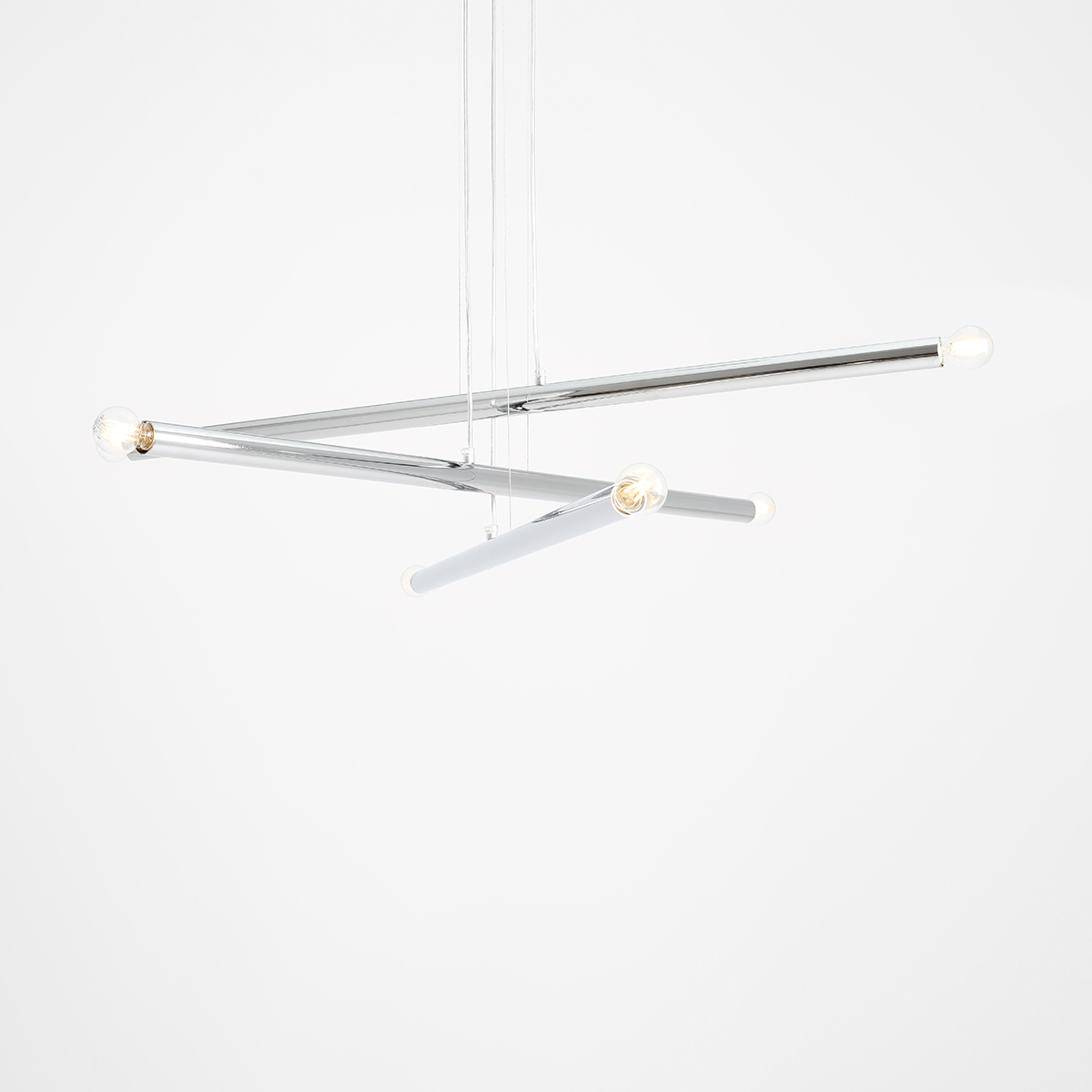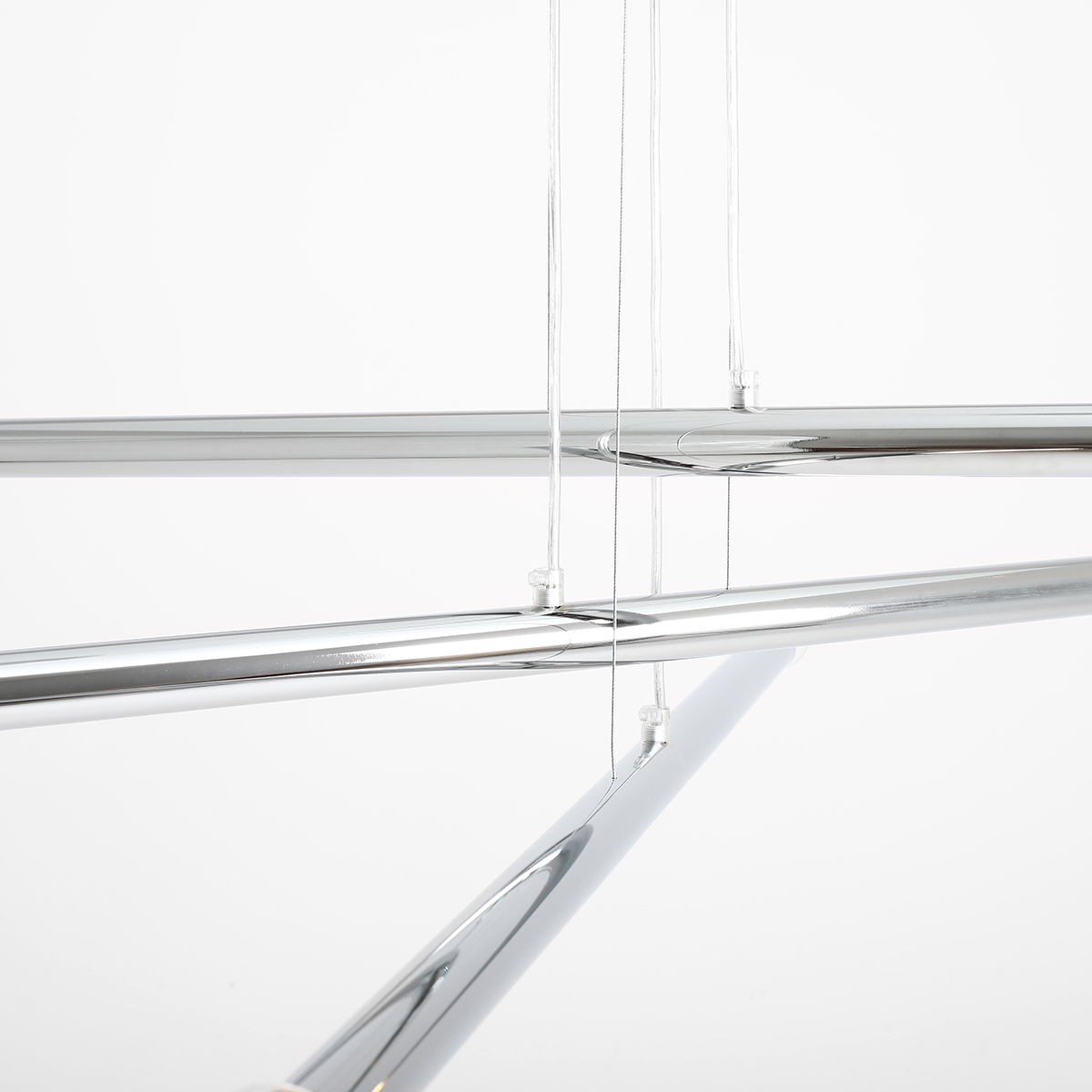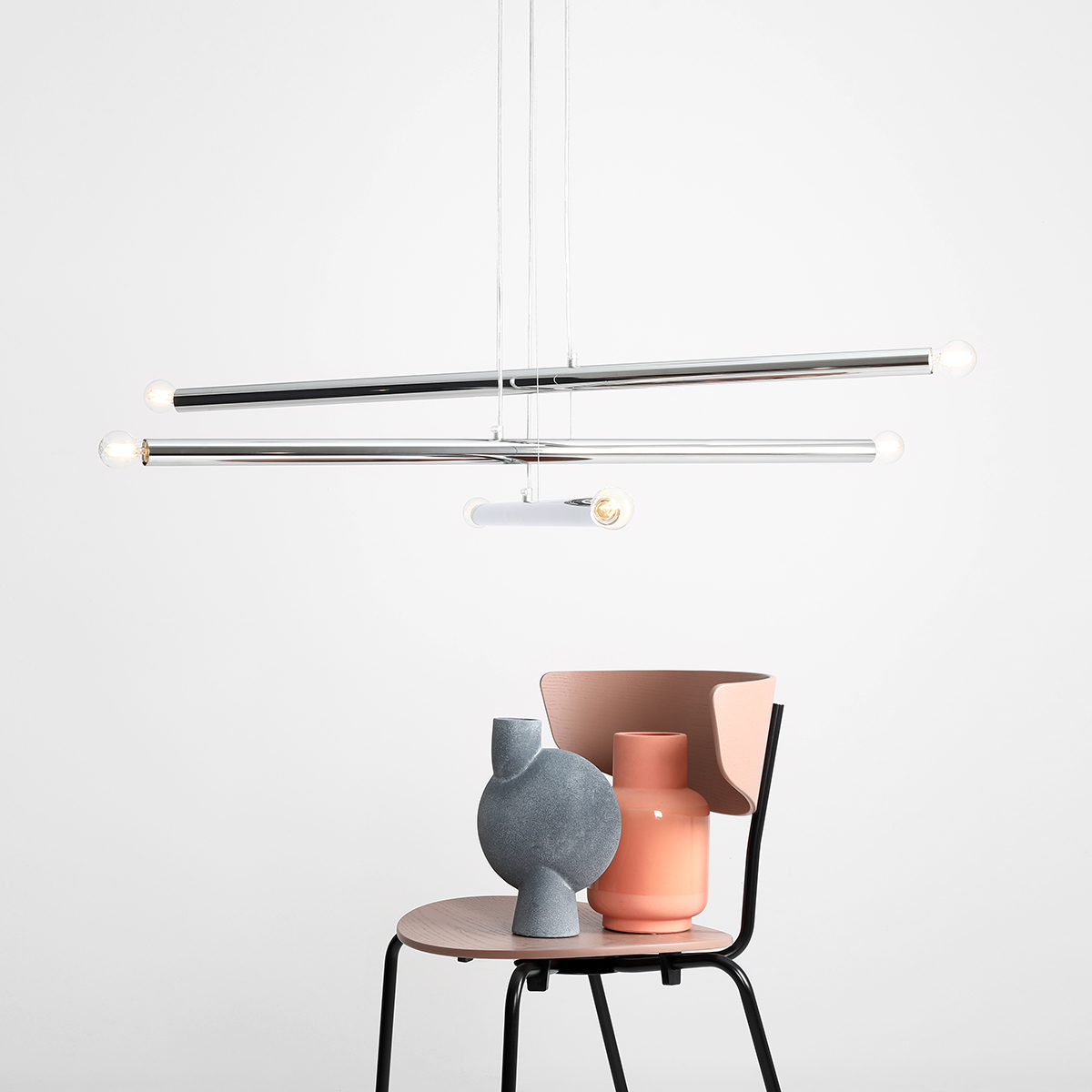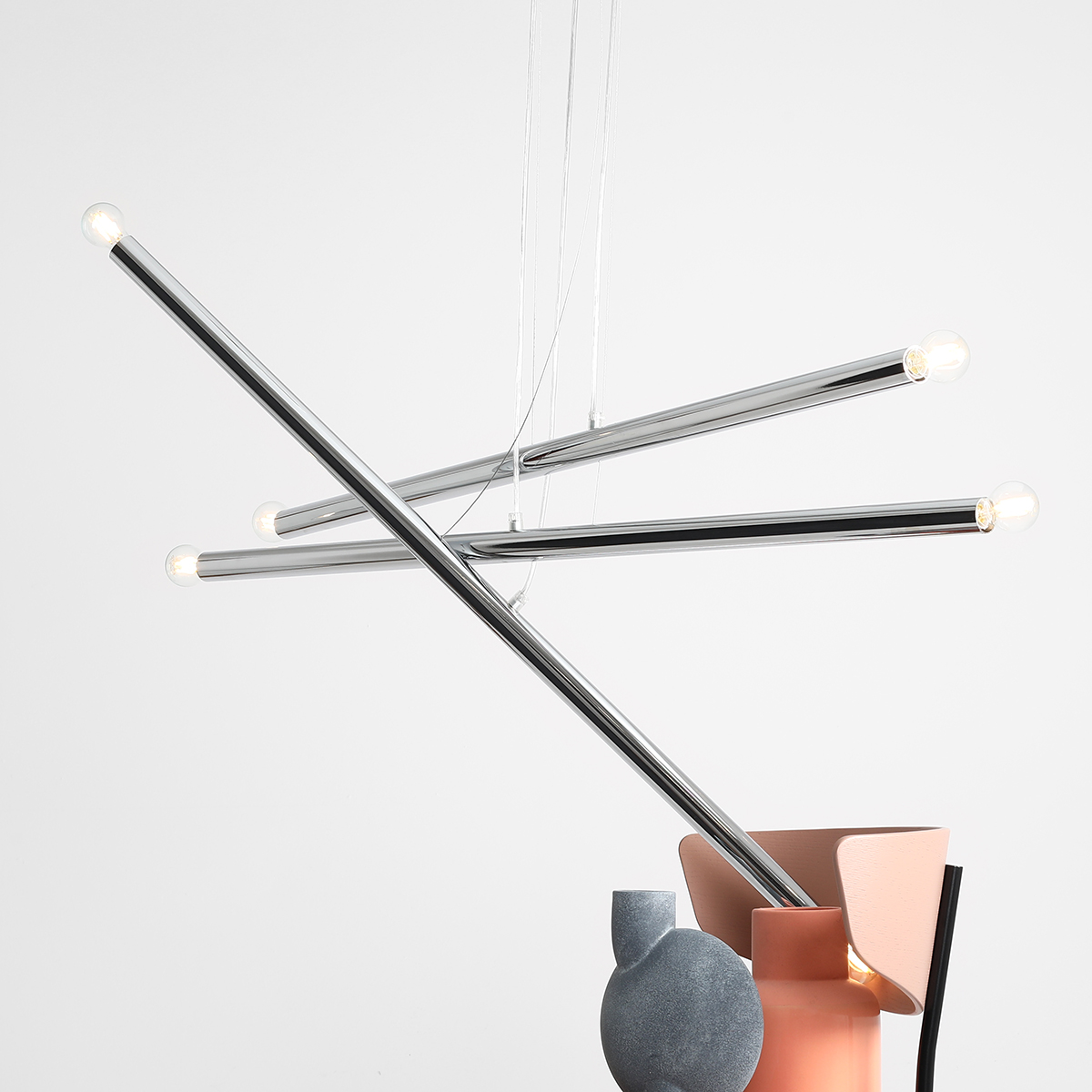 Recommended from the collection
FAQs
Our lamps are available for purchase:
online shops of authorized distributors, just search "Aldex" keyword;
selected assortment in stationary shops throughout Poland (Warsaw, Wroclaw, Krakow, Lublin, Katowice etc. – email us for more details);
our brand ARTERA online shop: www.artera.pl
As a manufacturer, we keep most products in stock. Orders usually take between 2 and 10 working days to be dispatched.
It takes us up to 10 working days to produce lamps in colour and brass, electroplated luminaires (chrome, gold) up to 20 working days.
The order can be placed:
via e-mail (see "Contact" tab);
via distributors of Aldex brand;
via our online shop www.artera.pl.
Please see "Contact" where you will find all e-mail addresses and telephone numbers to get in touch with our sales team. Small modifications, i.e. extending wires, colour changes, etc., can be saved in the "Comments" tab when updating your shopping basket in our e-shop.