FIN 3 CEILING BLACK M 1120PL_E1_M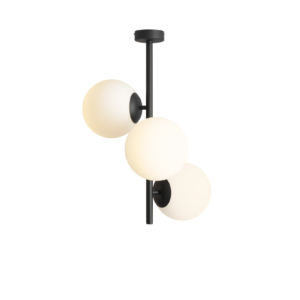 Fin 3 Ceiling Black is a minimalist ceiling lamp with a design based on clean and simple shapes and round shades with a diameter of 20cm. The shades, sourced from a Polish glassworks, beautifully illuminate any space and the light emanating from them is soft and pleasantly diffused. Neutral colours will fit this plafond into various interior styles.

659.00 pln
Fin does not always mean the end. Fin, from Swedish, also means pure and without unnecessary additions. This was our guiding principle when we designed our latest lamp collection.
The FIN series is the quintessence of simplicity and pure aesthetics, in the creation of which we focused on the primary function of lighting – to provide light. FIN lamps, thanks to their orderly composition, blend beautifully into any background, exposing and beautifully illuminating other elements of the interior at the same time. Their functionality and simple form make them ideal for modern, minimalist and innovative spaces.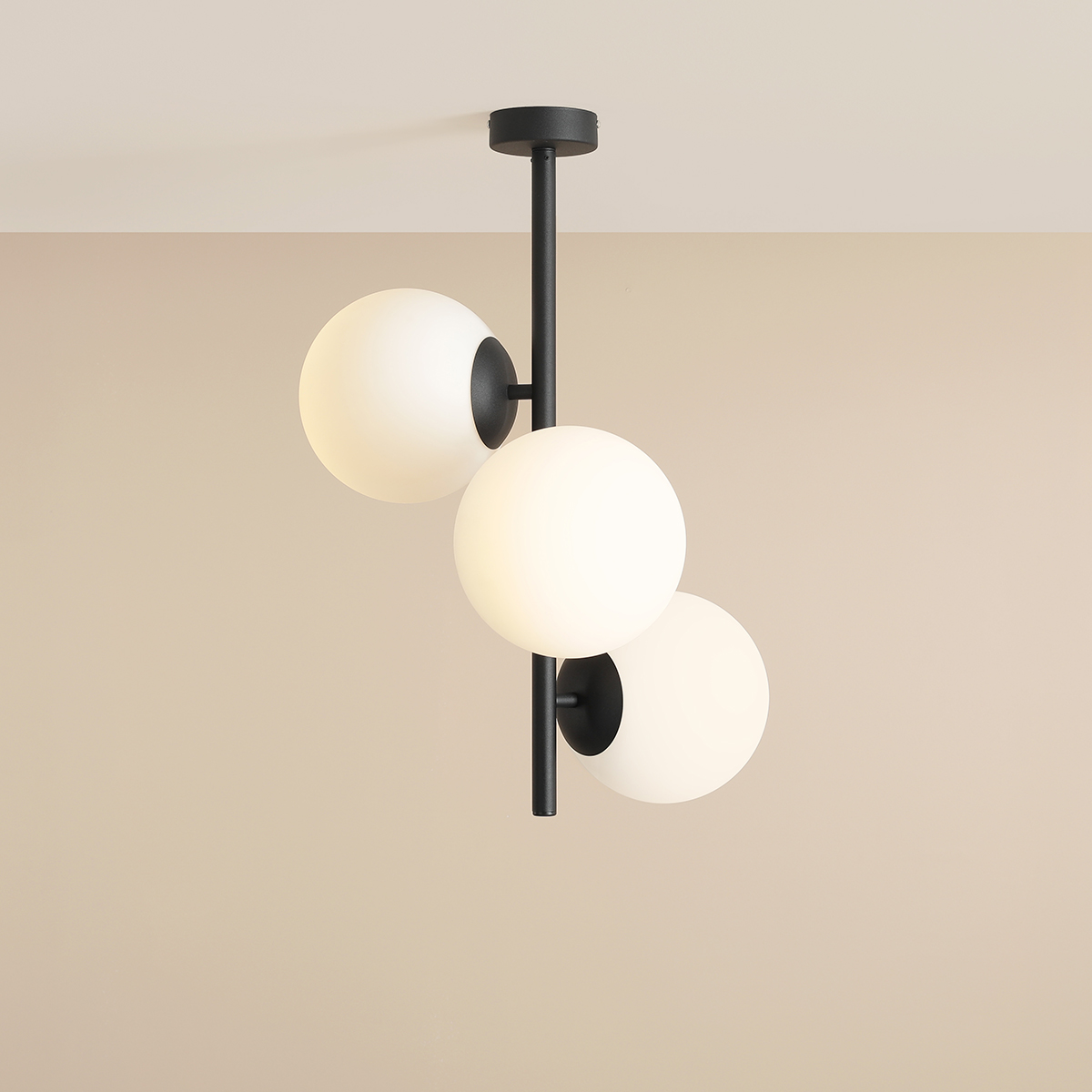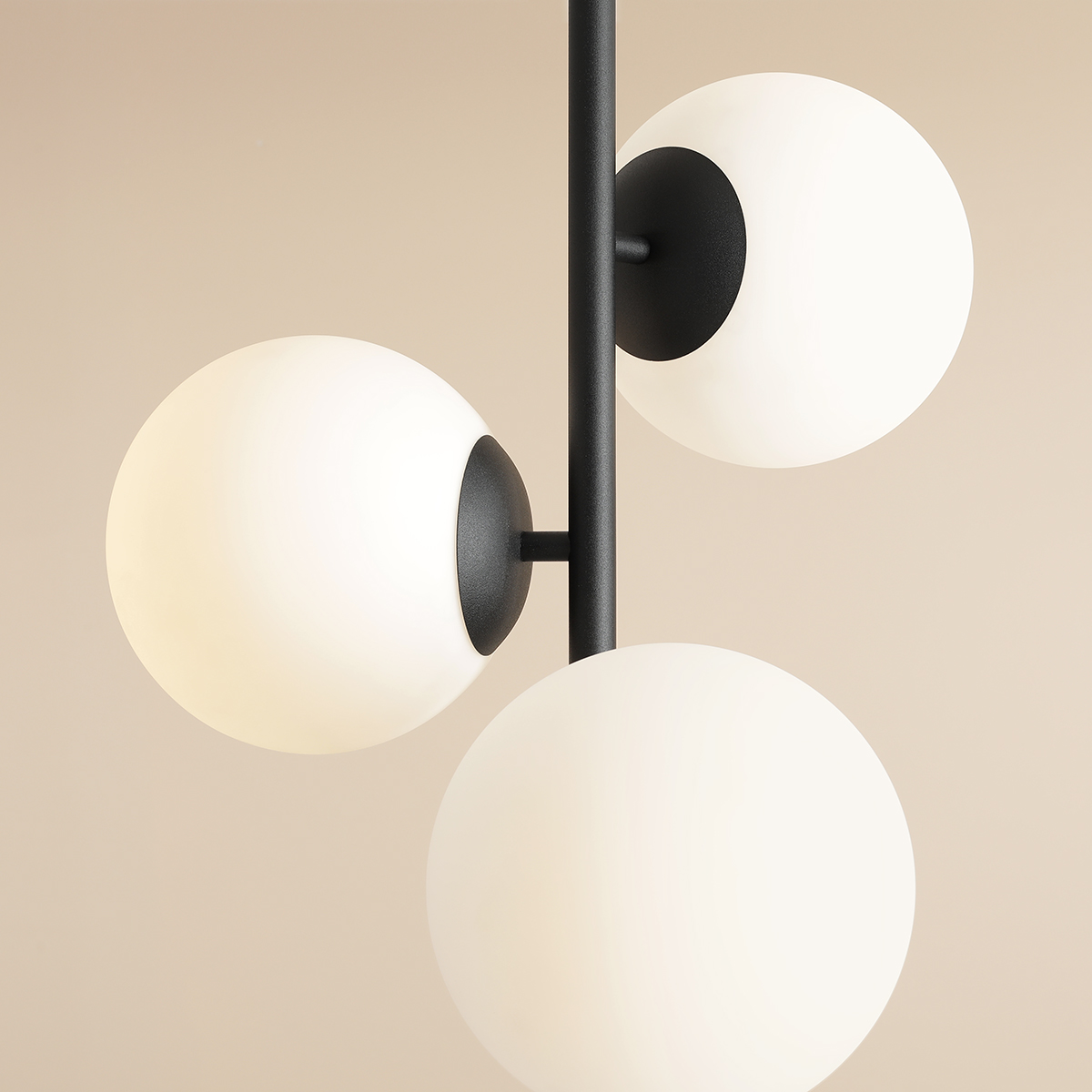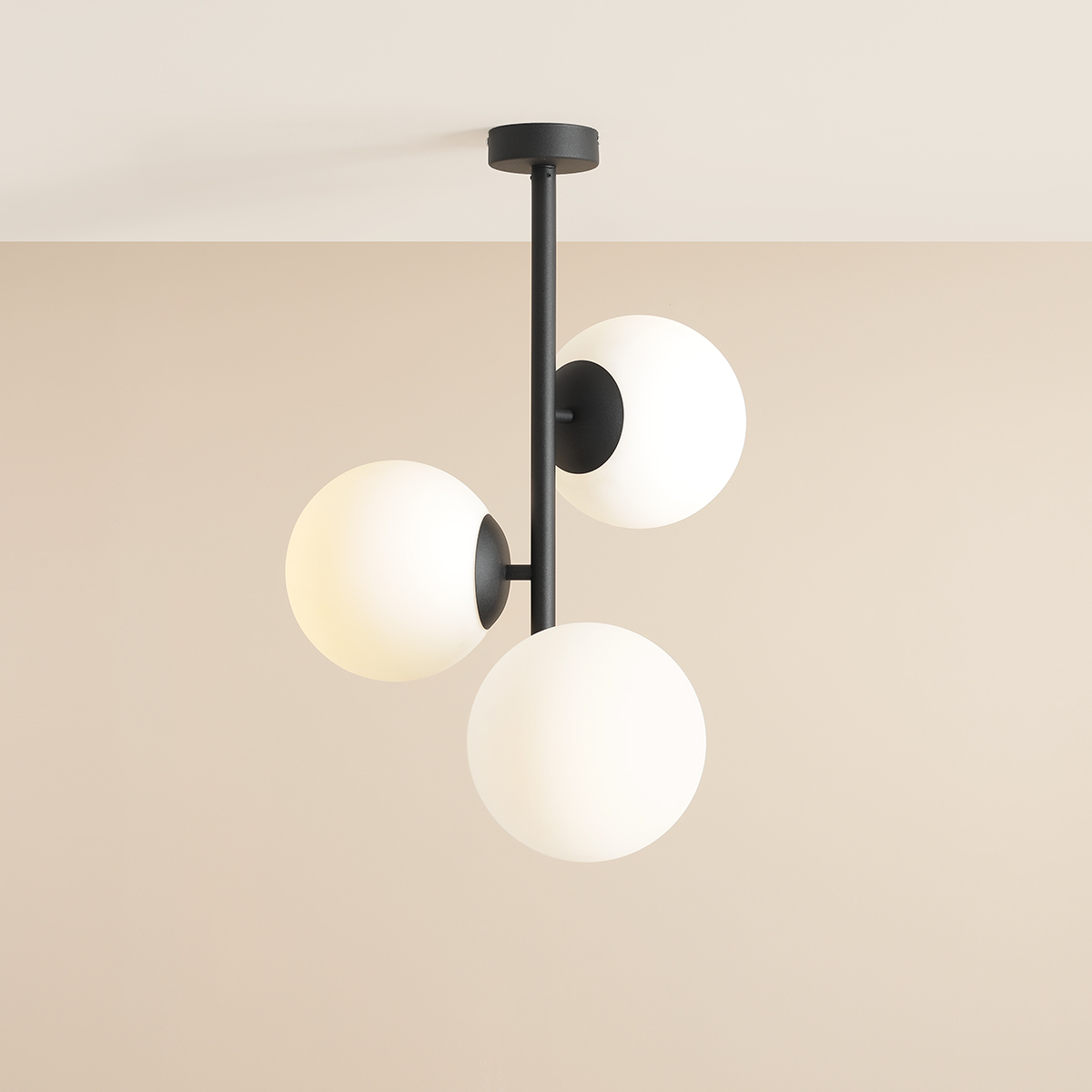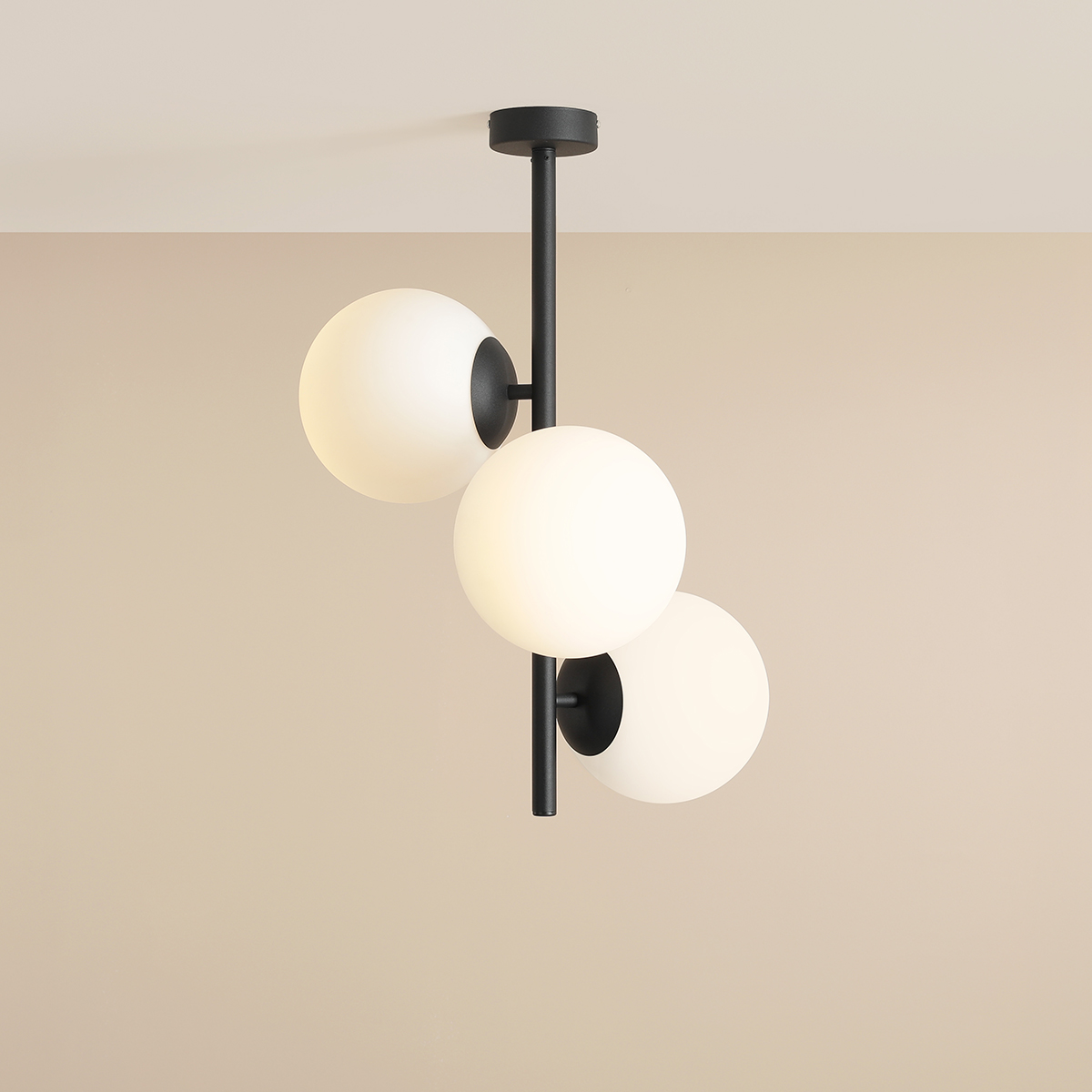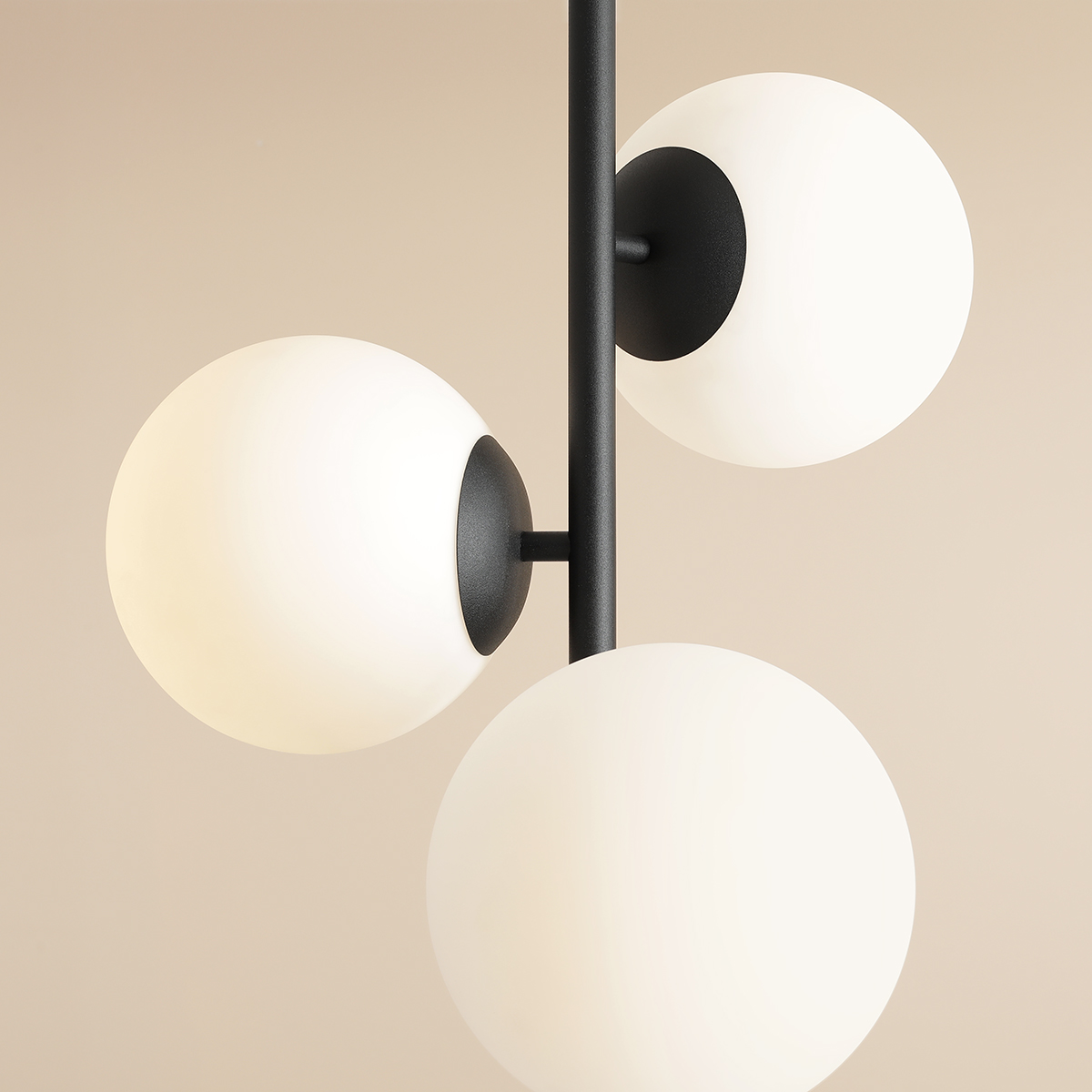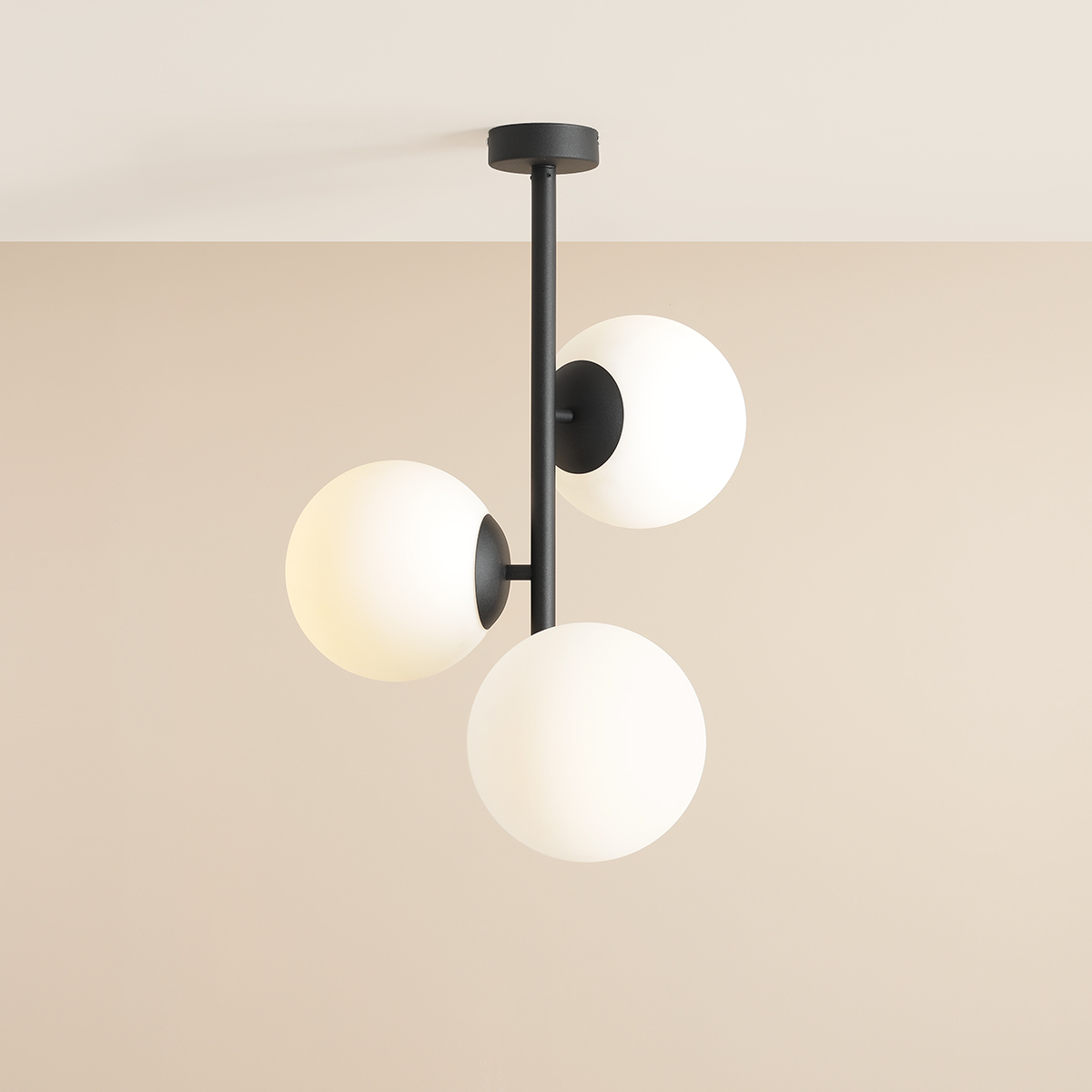 Recommended from the collection
Width

46 cm

Colour

Black

Height

63 cm

Depth

46 cm

Light source

3 x E27

Shade diameter 1

3 x 20

Material

Metal, Glass
FAQs
Our lamps are available for purchase:
online shops of authorized distributors, just search "Aldex" keyword;
selected assortment in stationary shops throughout Poland (Warsaw, Wroclaw, Krakow, Lublin, Katowice etc. – email us for more details);
our brand ARTERA online shop: www.artera.pl
As a manufacturer, we keep most products in stock. Orders usually take between 2 and 10 working days to be dispatched.
It takes us up to 10 working days to produce lamps in colour and brass, electroplated luminaires (chrome, gold) up to 20 working days.
The order can be placed:
via e-mail (see "Contact" tab);
via distributors of Aldex brand;
via our online shop www.artera.pl.
Please see "Contact" where you will find all e-mail addresses and telephone numbers to get in touch with our sales team. Small modifications, i.e. extending wires, colour changes, etc., can be saved in the "Comments" tab when updating your shopping basket in our e-shop.