GALLIA 2 CHROME 1095PL_H4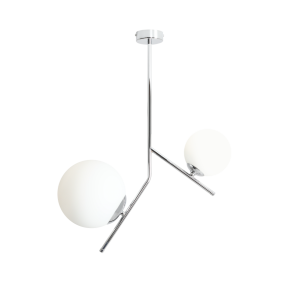 The two-flame plafond Gallia 2 Chrome is a lamp that impresses with its attractive form. It is dedicated mainly to fans of modern design but can also be found in spaces decorated in a classic style. Matt, milky shades of 2 sizes (14 and 20cm) diffuse the light evenly. The lamp in a beautiful, shiny chrome shade fits in with current interior design trends and the glamour style.

560.00 pln
GALLIA collection is defined by the combination of the spherical shape of the lampshade with the simple, intriguingly broken line of the frame. In addition to its lighting function, the series is a modern and sophisticated complement to the interior and creates very pleasant atmosphere in the room.
The entire collection features floor lamps, wall lamps, short and long single plafonds and ceiling lamps with two light points.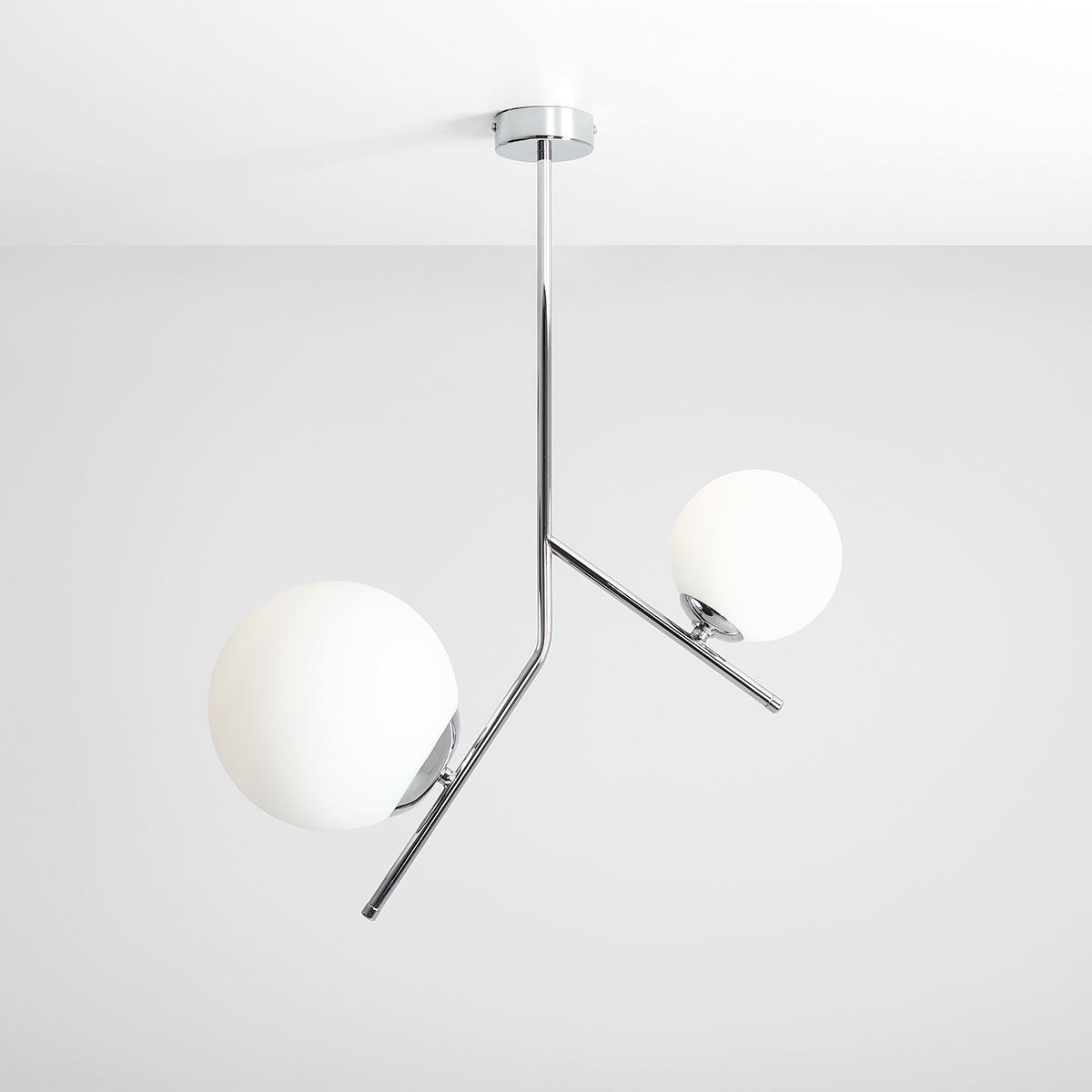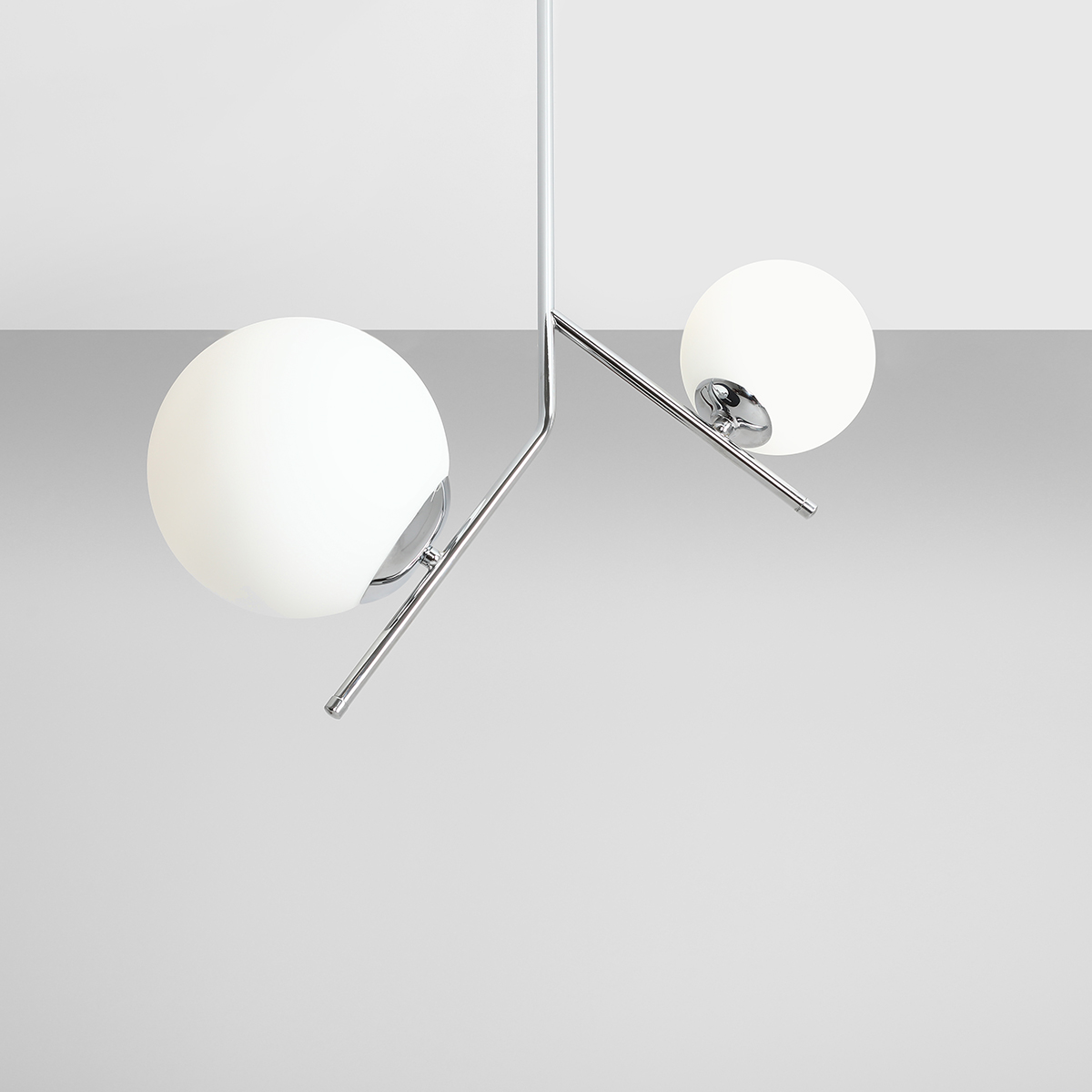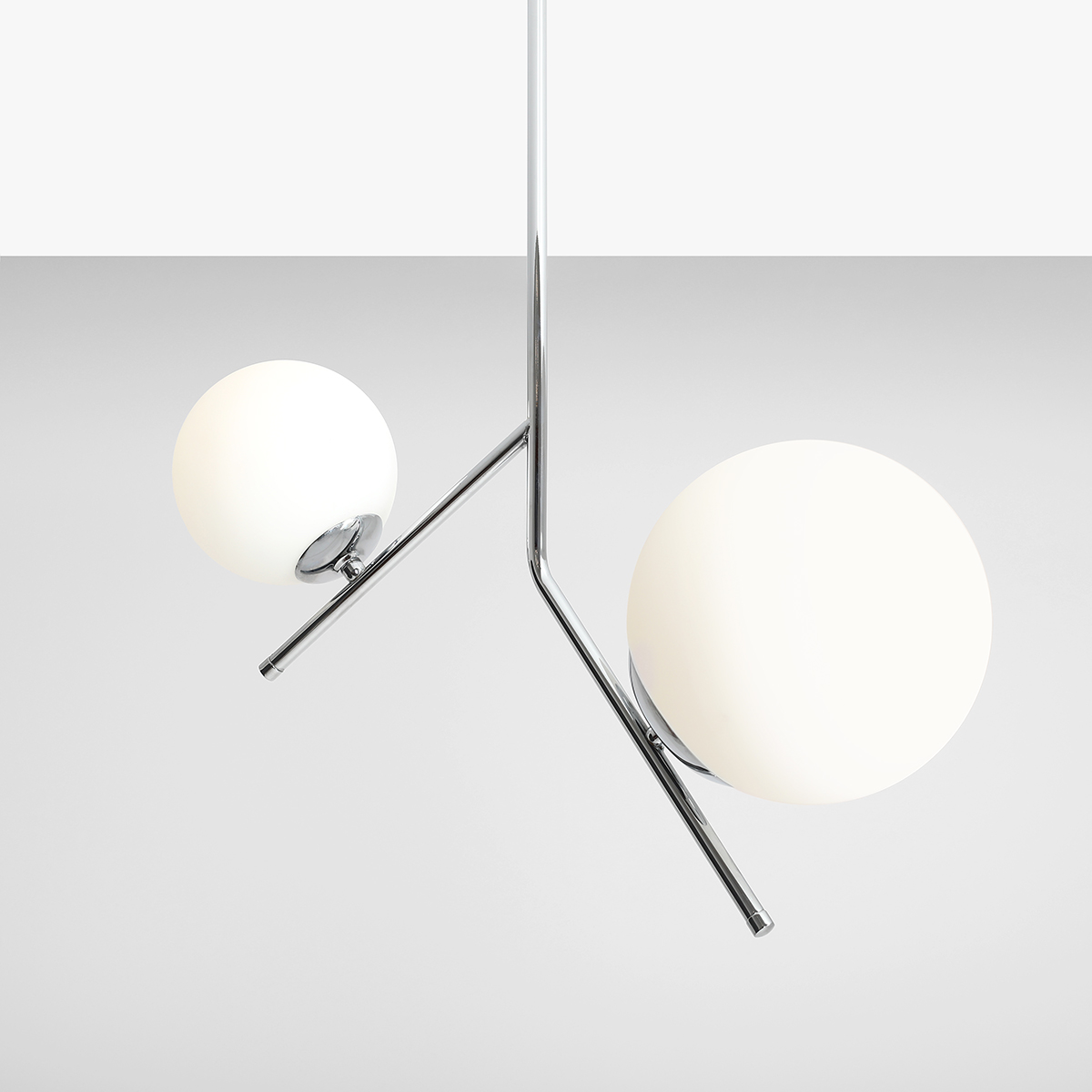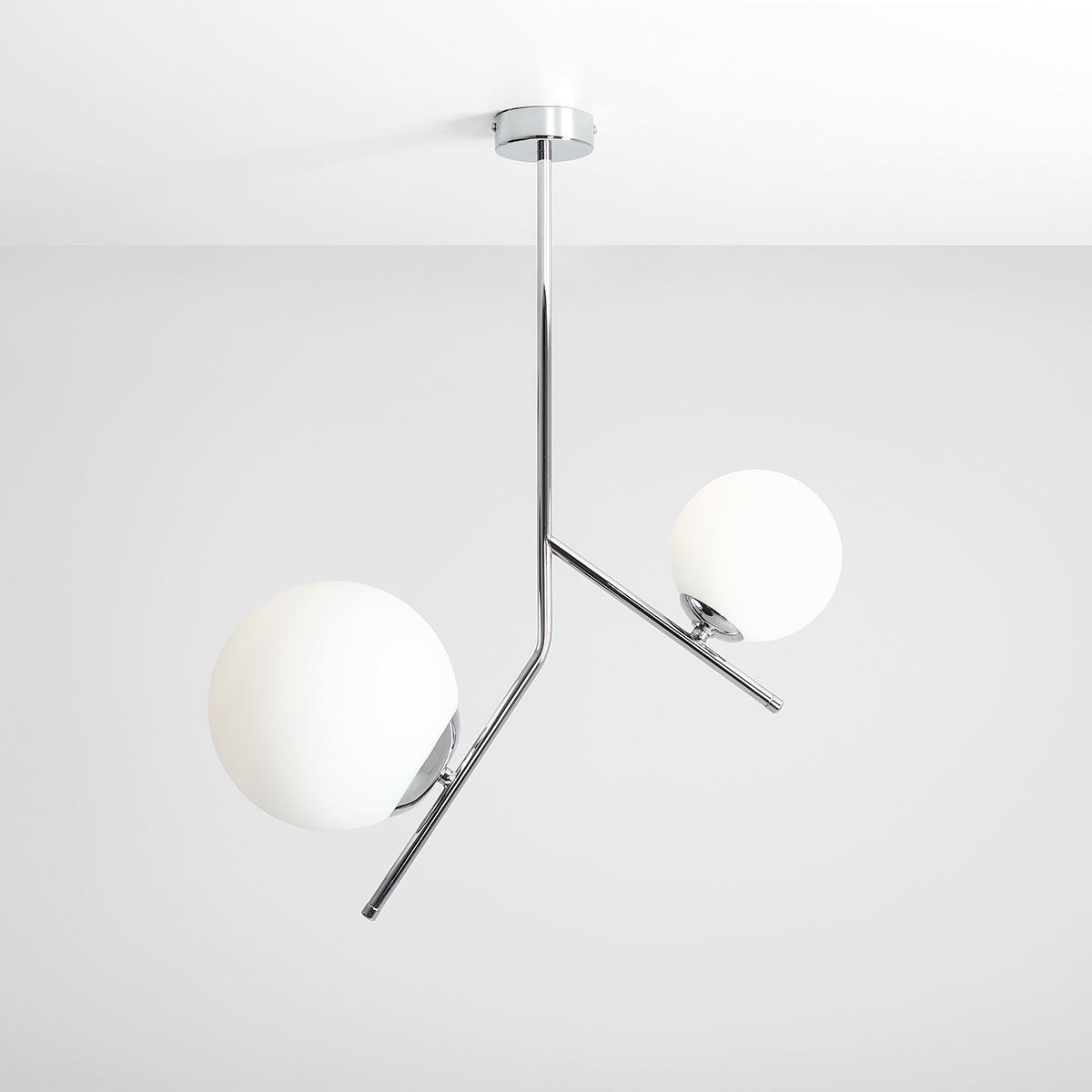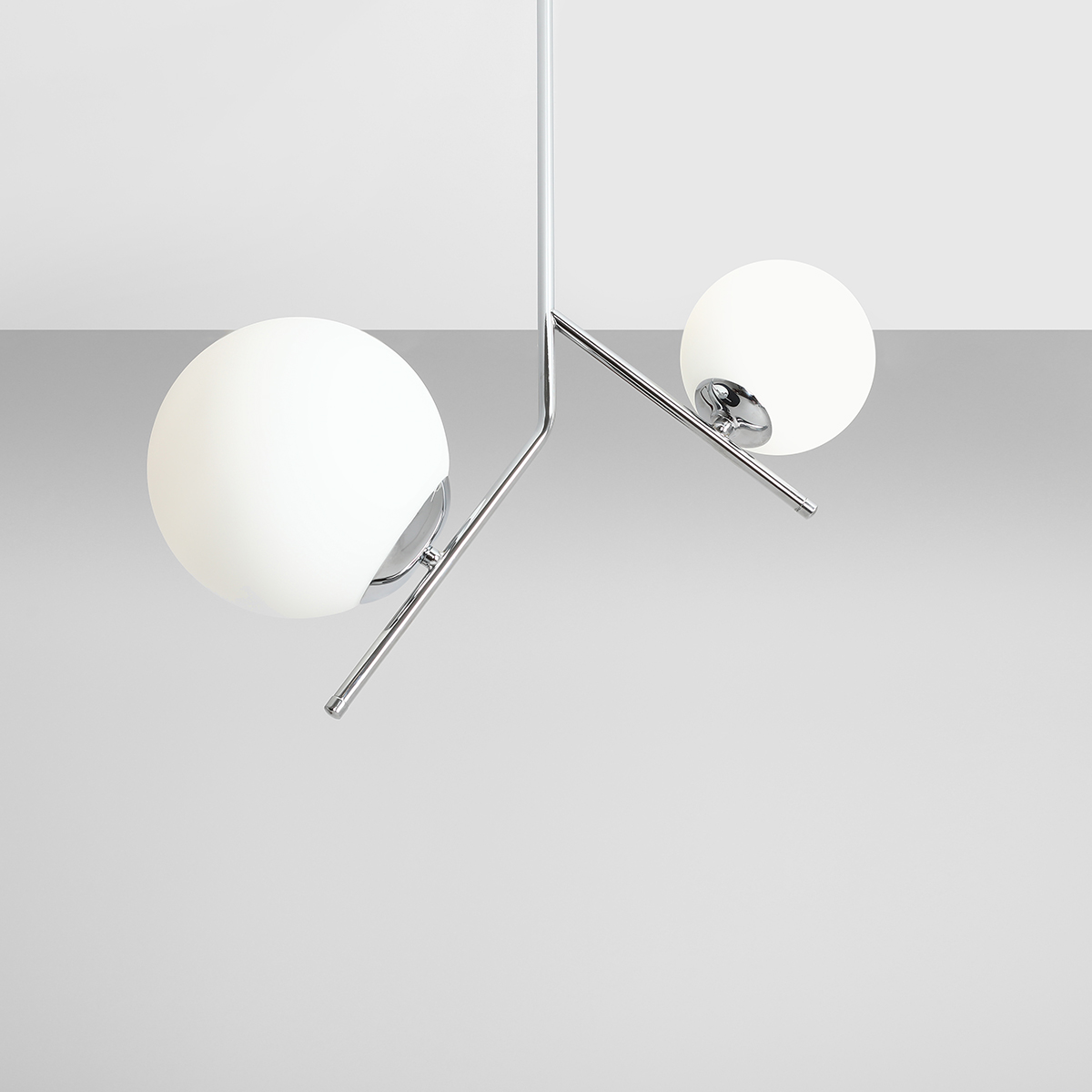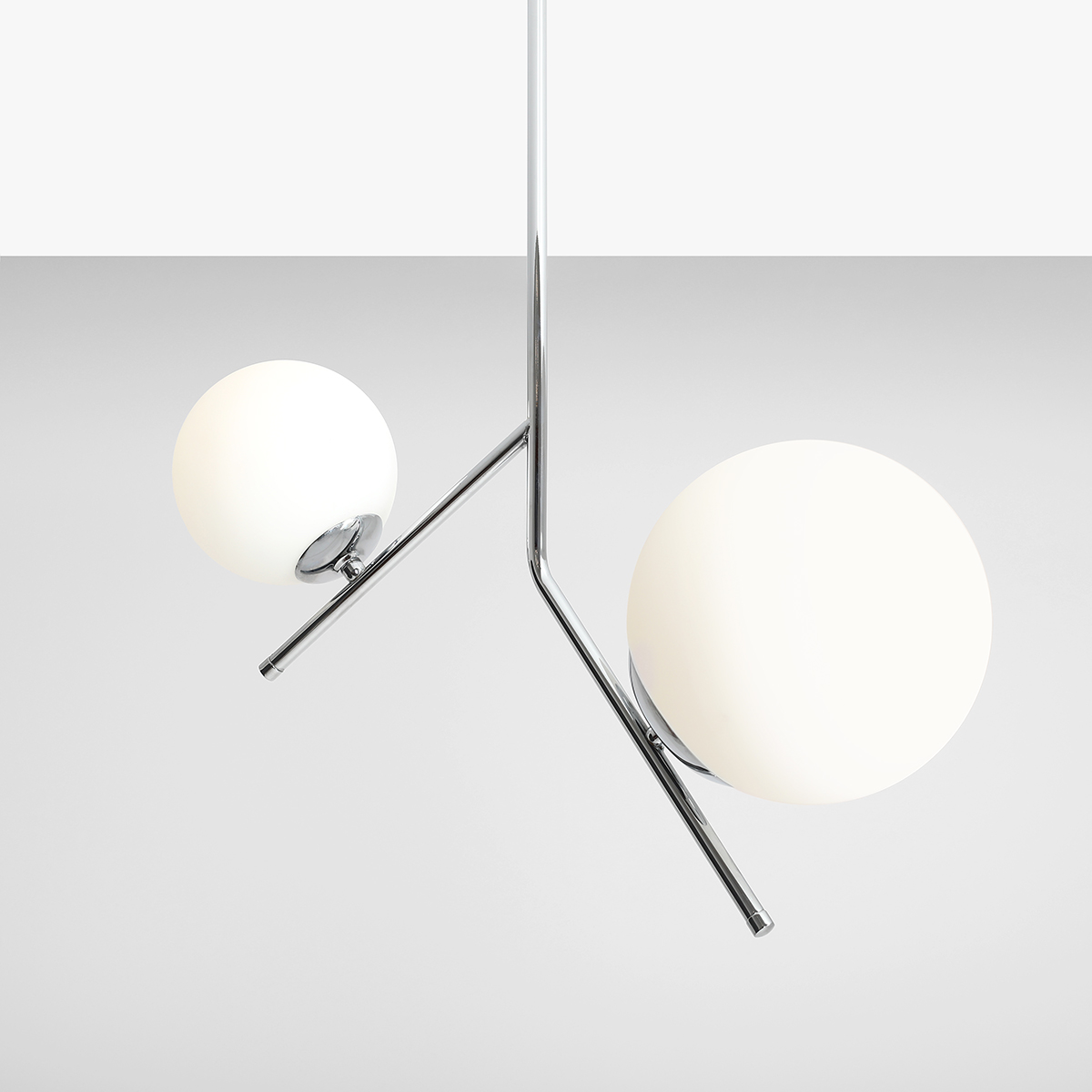 Recommended from the collection
FAQs
Our lamps are available for purchase:
online shops of authorized distributors, just search "Aldex" keyword;
selected assortment in stationary shops throughout Poland (Warsaw, Wroclaw, Krakow, Lublin, Katowice etc. – email us for more details);
our brand ARTERA online shop: www.artera.pl
As a manufacturer, we keep most products in stock. Orders usually take between 2 and 10 working days to be dispatched.
It takes us up to 10 working days to produce lamps in colour and brass, electroplated luminaires (chrome, gold) up to 20 working days.
The order can be placed:
via e-mail (see "Contact" tab);
via distributors of Aldex brand;
via our online shop www.artera.pl.
Please see "Contact" where you will find all e-mail addresses and telephone numbers to get in touch with our sales team. Small modifications, i.e. extending wires, colour changes, etc., can be saved in the "Comments" tab when updating your shopping basket in our e-shop.