PINNE LONG BRASS 1080PL_G40_L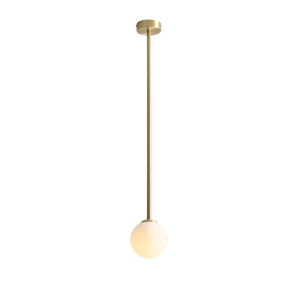 Pinne Brass are beautiful, minimalist plafonds made of pure brass, available in three lengths. The advantage of these modest yet highly effective lamps is their versatile nature. Individually, they can complete the lighting of an interior, for example as a spot light over a desk, and in a set they can function as the main light source in a kitchen or living room.
A simple design and clean lines – these are the attributes of the PINNE collection, which is characterised by stylish minimalism. Together with the frosted, milky, spherical lampshade that gently diffuses the light, the whole collection takes on an innovative design that will delight many enthusiasts of modern style.
Part of the PINNE family are lamps with an interesting colour palette imported from Finland from the limited #COLOURS collection.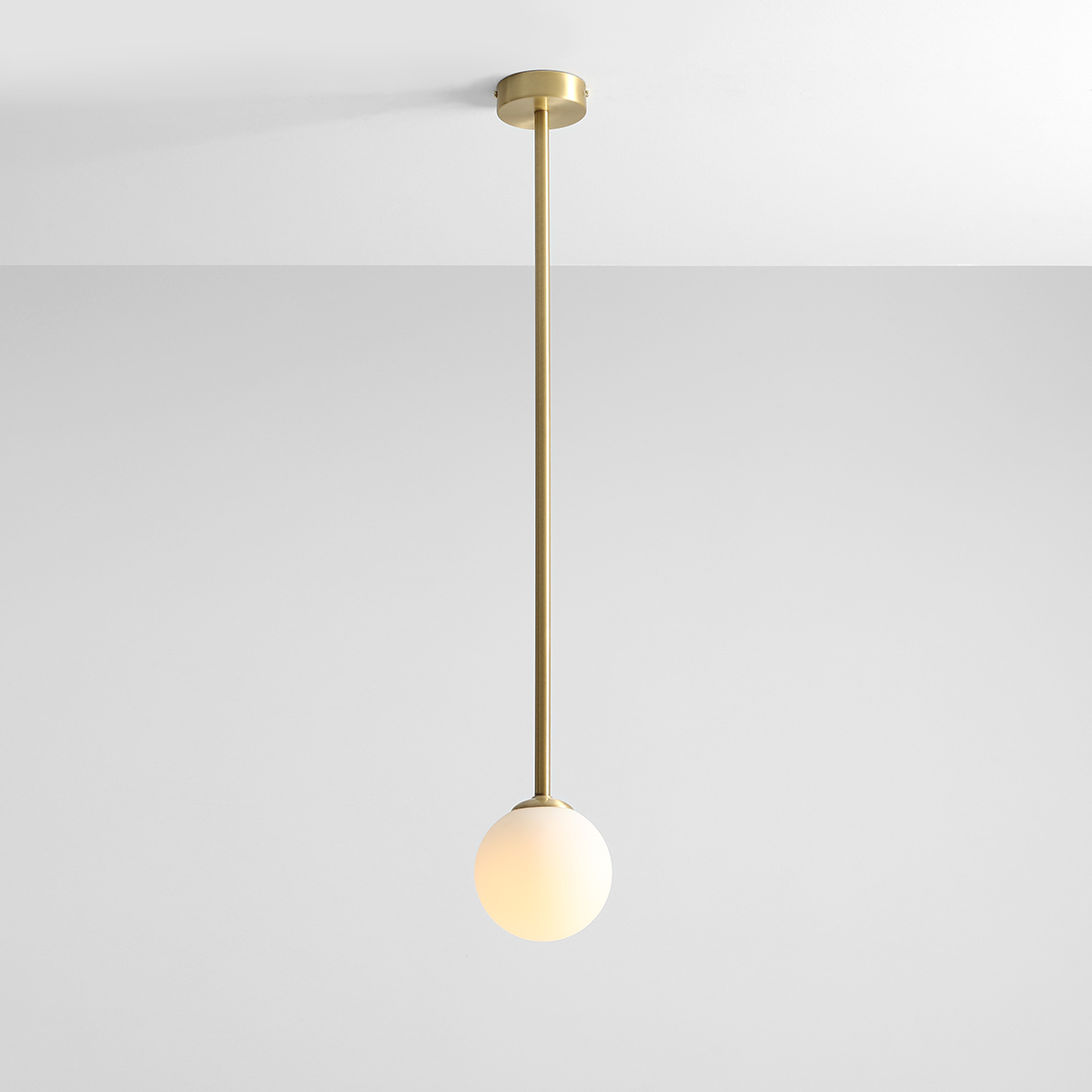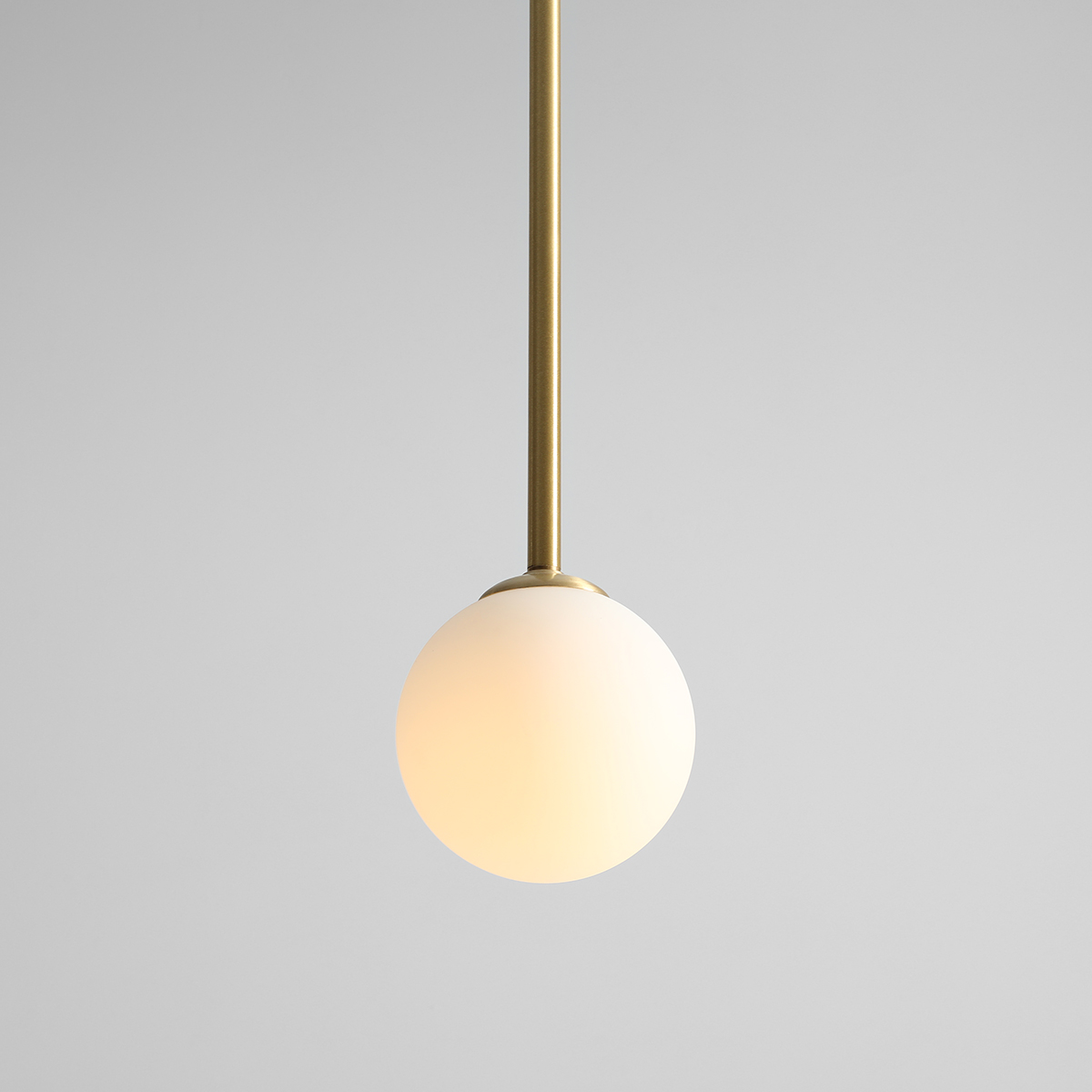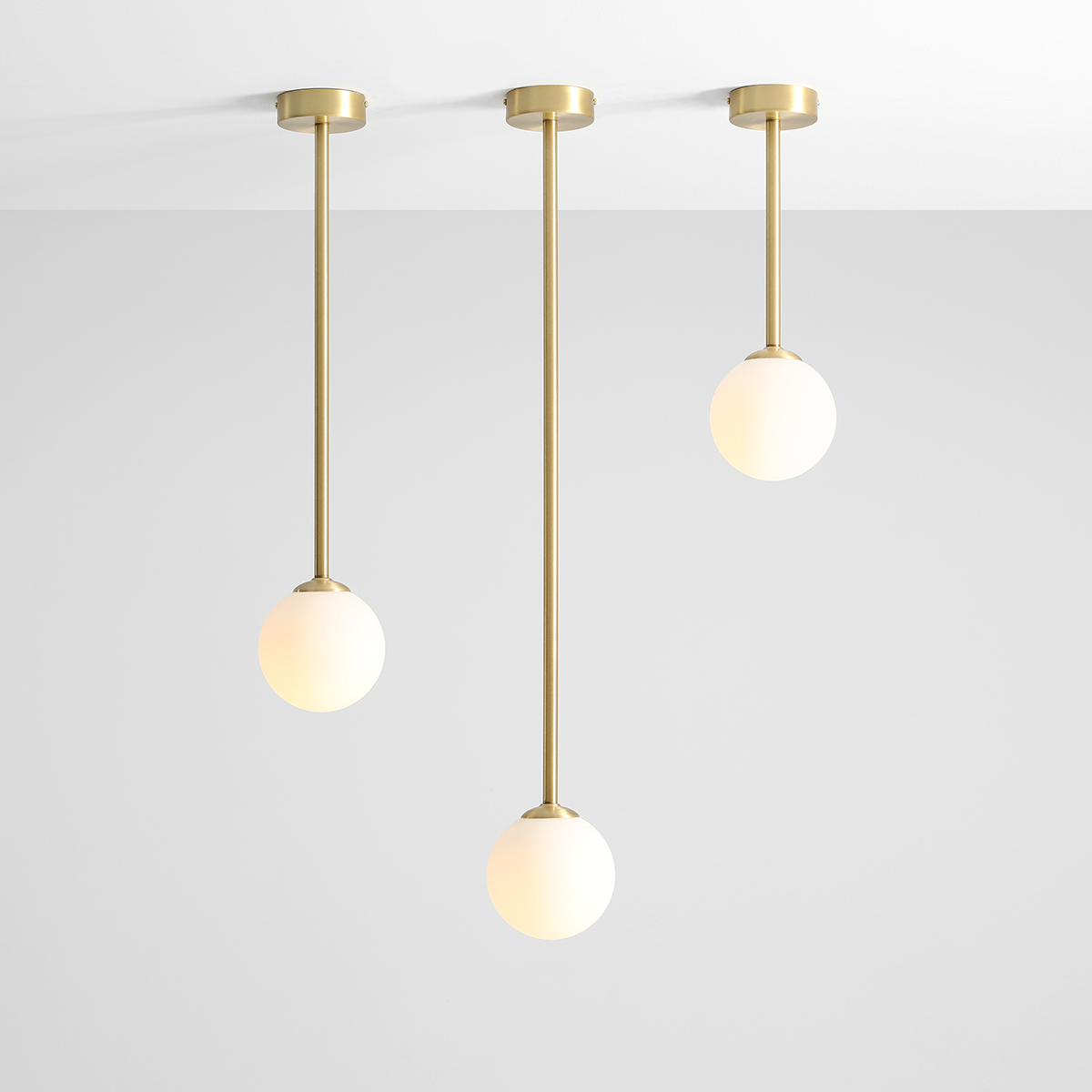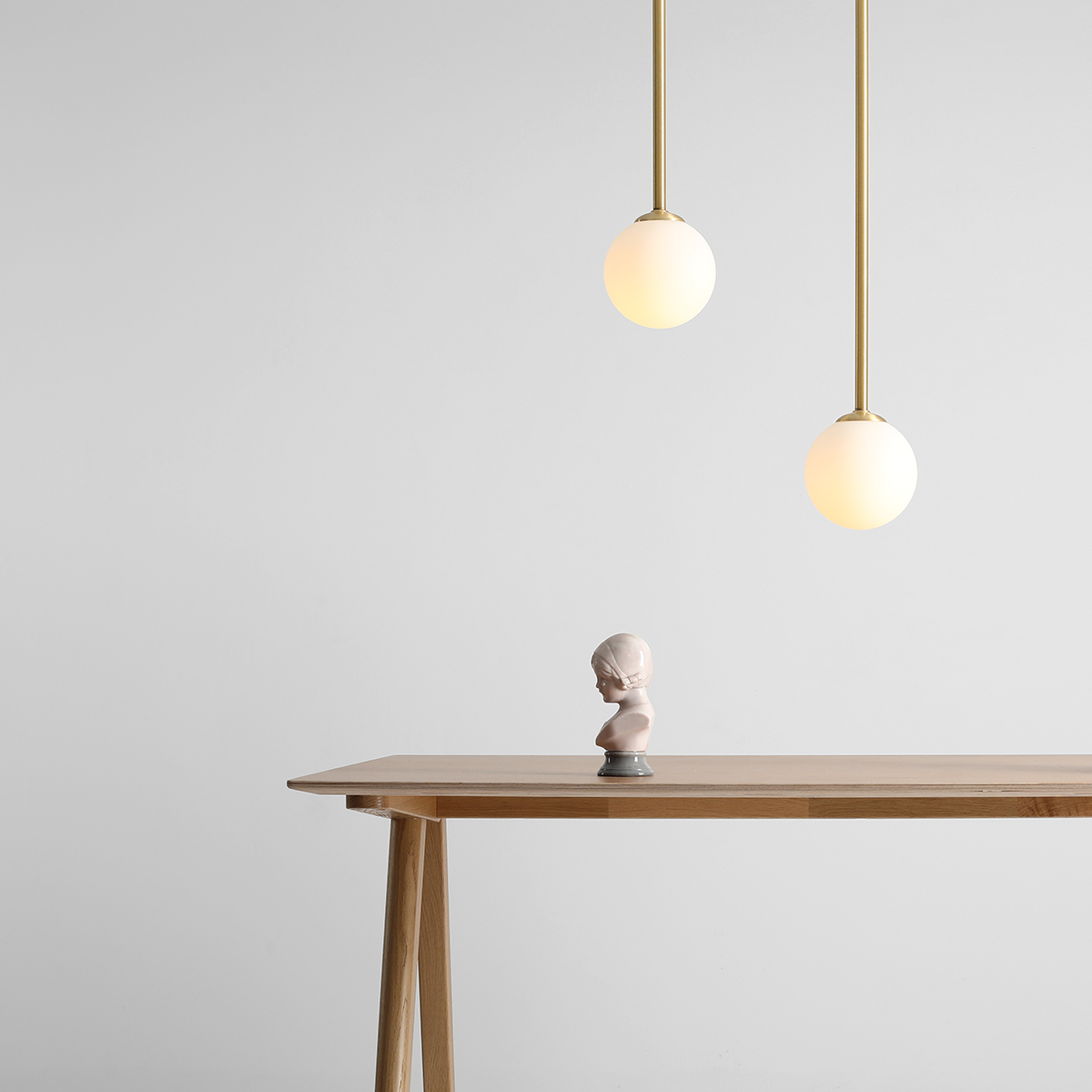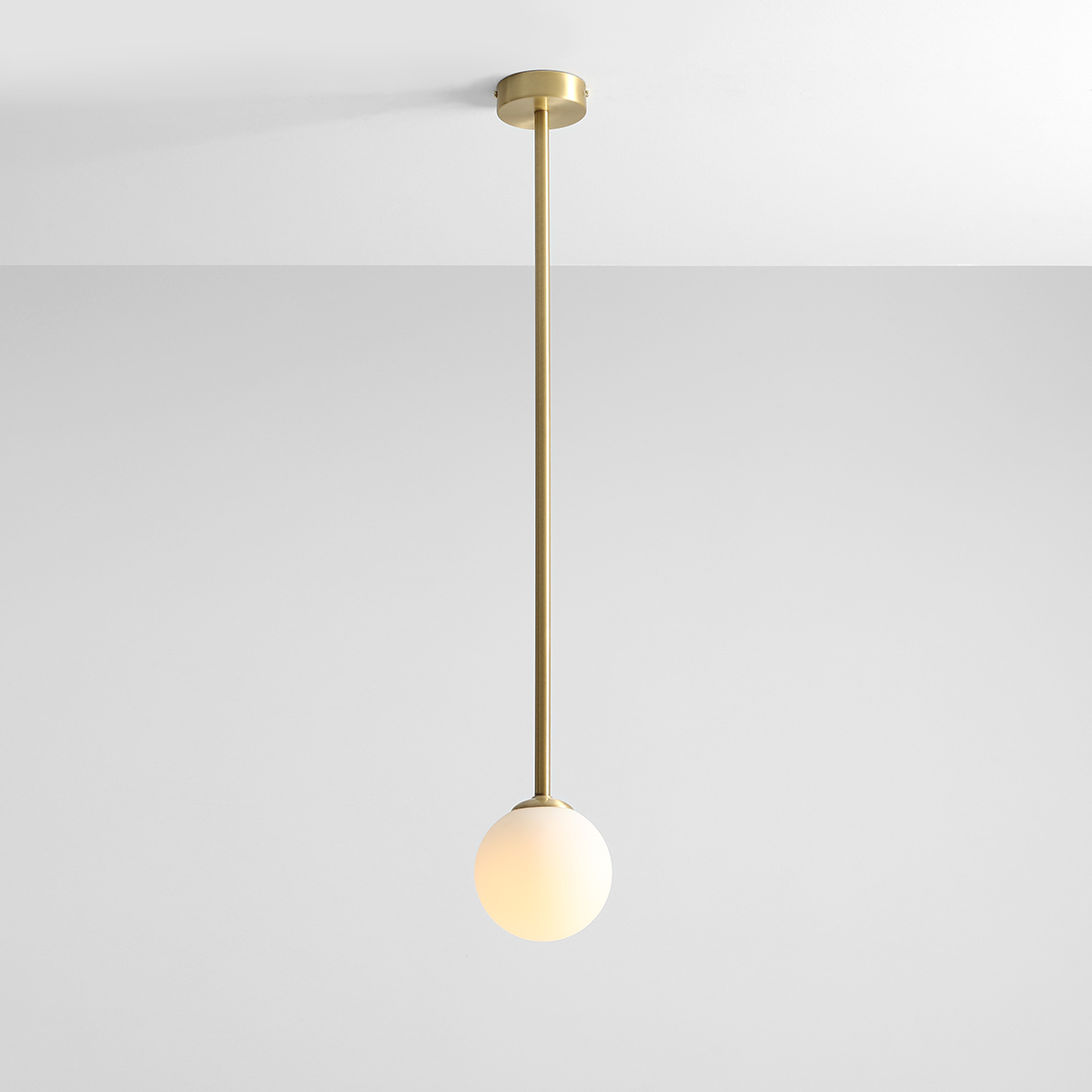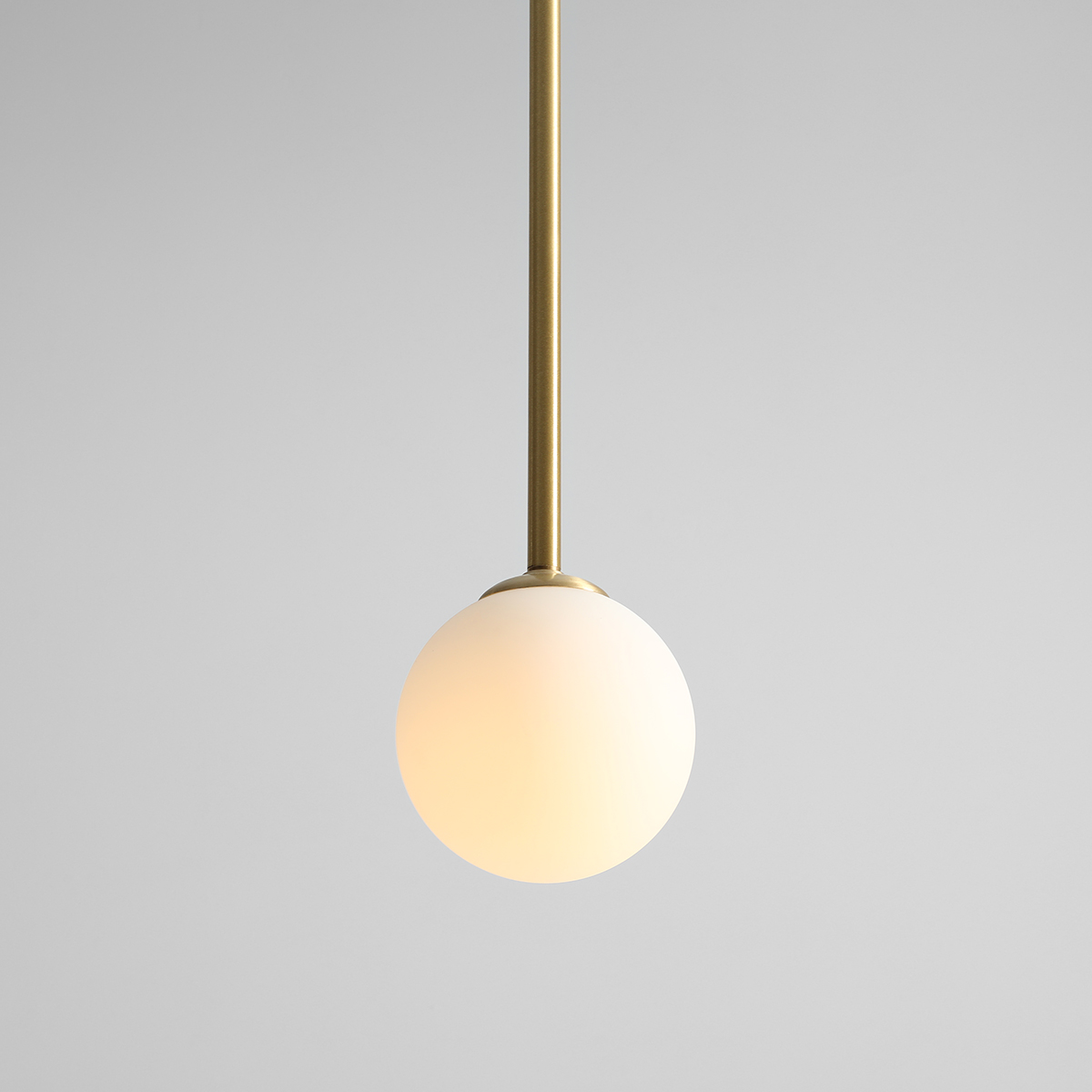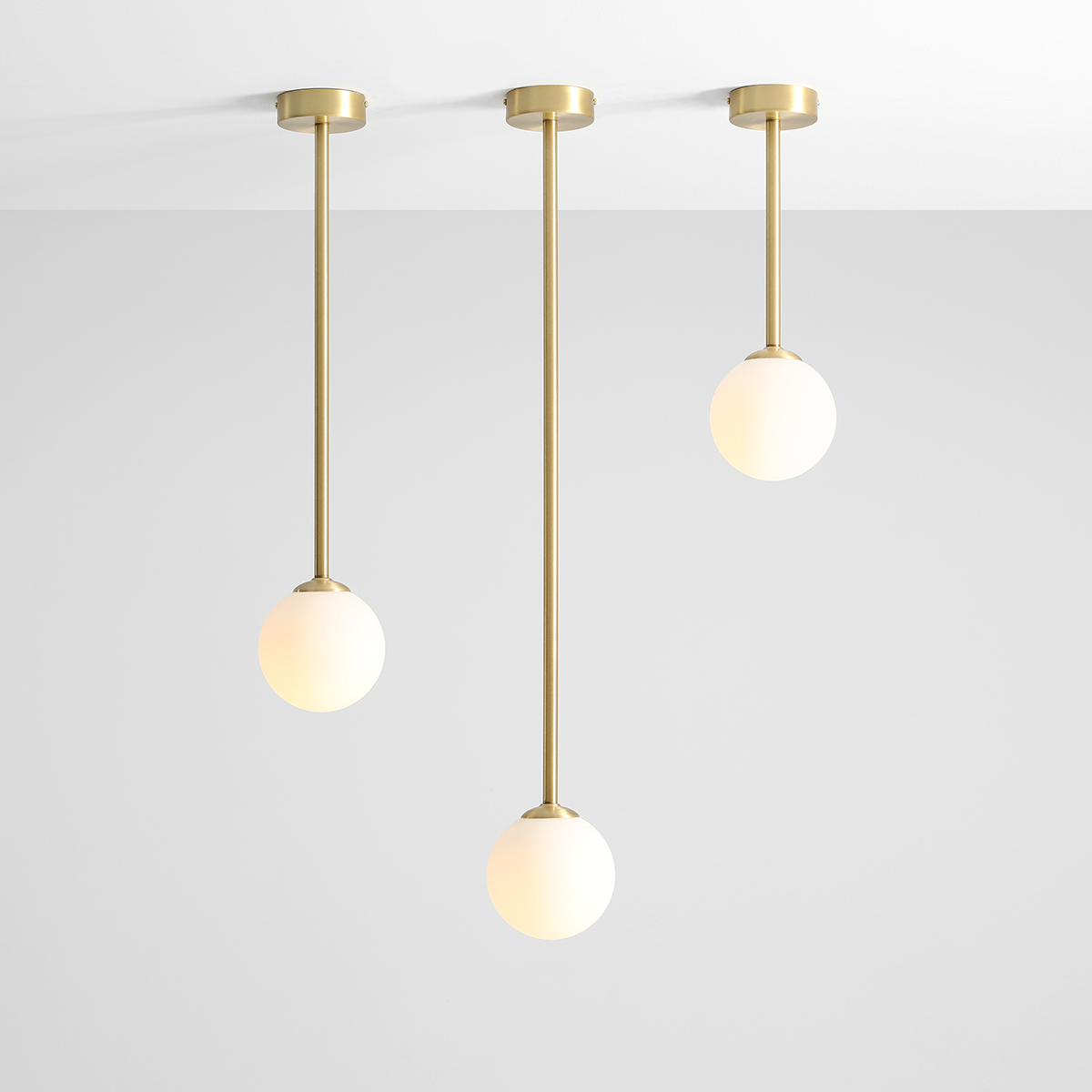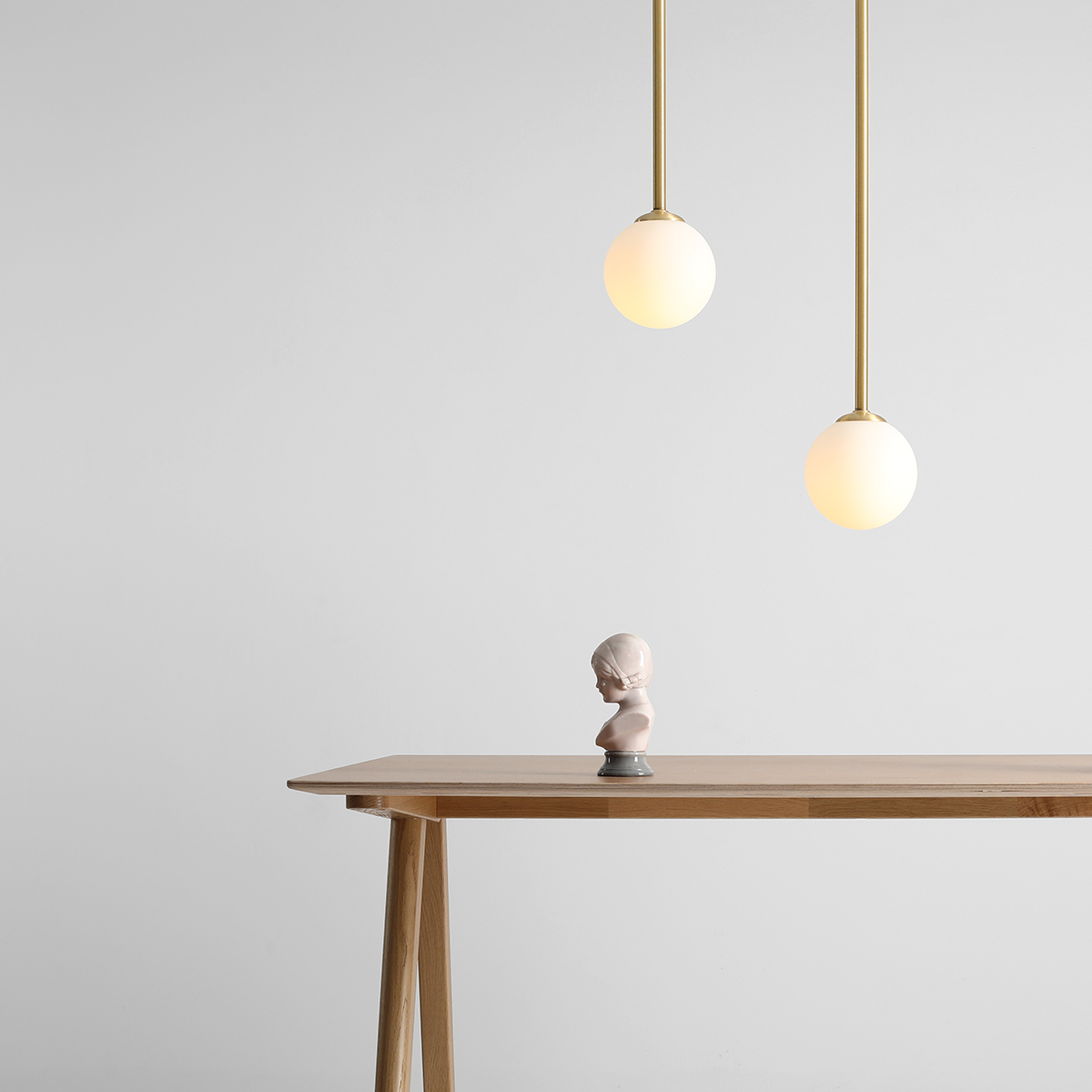 Recommended from the collection
FAQs
Our lamps are available for purchase:
online shops of authorized distributors, just search "Aldex" keyword;
selected assortment in stationary shops throughout Poland (Warsaw, Wroclaw, Krakow, Lublin, Katowice etc. – email us for more details);
our brand ARTERA online shop: www.artera.pl
As a manufacturer, we keep most products in stock. Orders usually take between 2 and 10 working days to be dispatched.
It takes us up to 10 working days to produce lamps in colour and brass, electroplated luminaires (chrome, gold) up to 20 working days.
The order can be placed:
via e-mail (see "Contact" tab);
via distributors of Aldex brand;
via our online shop www.artera.pl.
Please see "Contact" where you will find all e-mail addresses and telephone numbers to get in touch with our sales team. Small modifications, i.e. extending wires, colour changes, etc., can be saved in the "Comments" tab when updating your shopping basket in our e-shop.