ROMA WALL BLACK 1118C1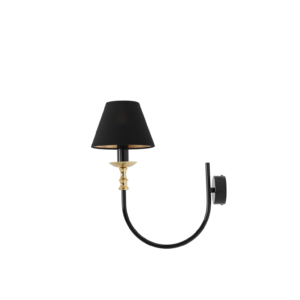 The Roma Black wall lamp is a classic-style lamp that will fit beautifully into original yet traditional interiors. The glossy coating in deep black gives the lamp a chic and elegant look, while the brass elements add a touch of glamour. Great as an addition to the main light source in the interior, a beautiful touch to living rooms, dining rooms and halls.

409.00 pln
ROMA as a romantic style set in the classics; Roma as the eternal city that never sleeps; Roma…. one lamp, many meanings.
Going against the leading trends, we decided to design a collection in the spirit of traditional lamps, slightly broken with golden ornaments made of noble brass. The lampshades – black on the outside and gold on the inside – give the collection a glamorous style and provide beautiful, subtle light.
If you are a fan of masterpiece-beautiful and breathtaking lighting in a classic, old but not bygone style – ROMA is ideal for you.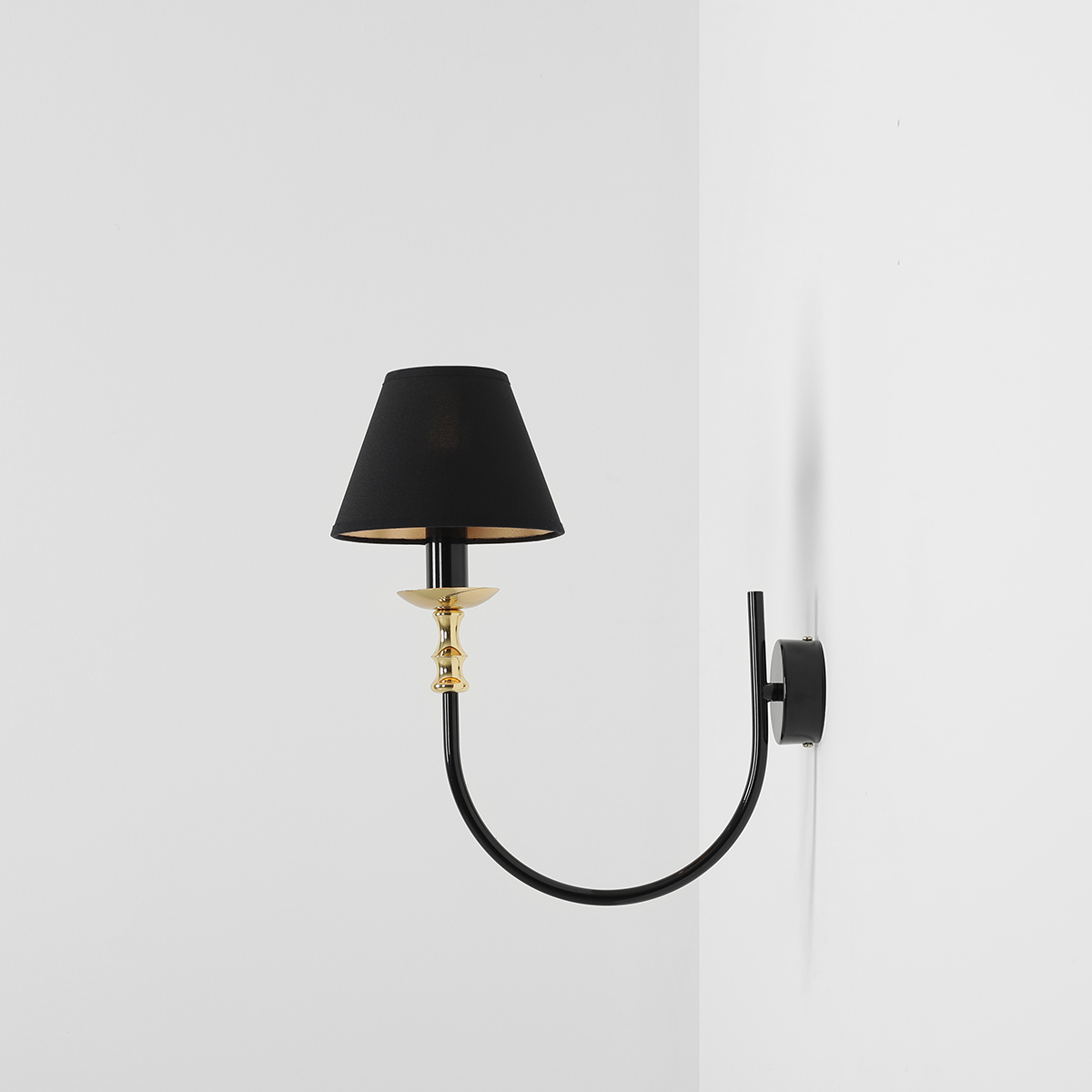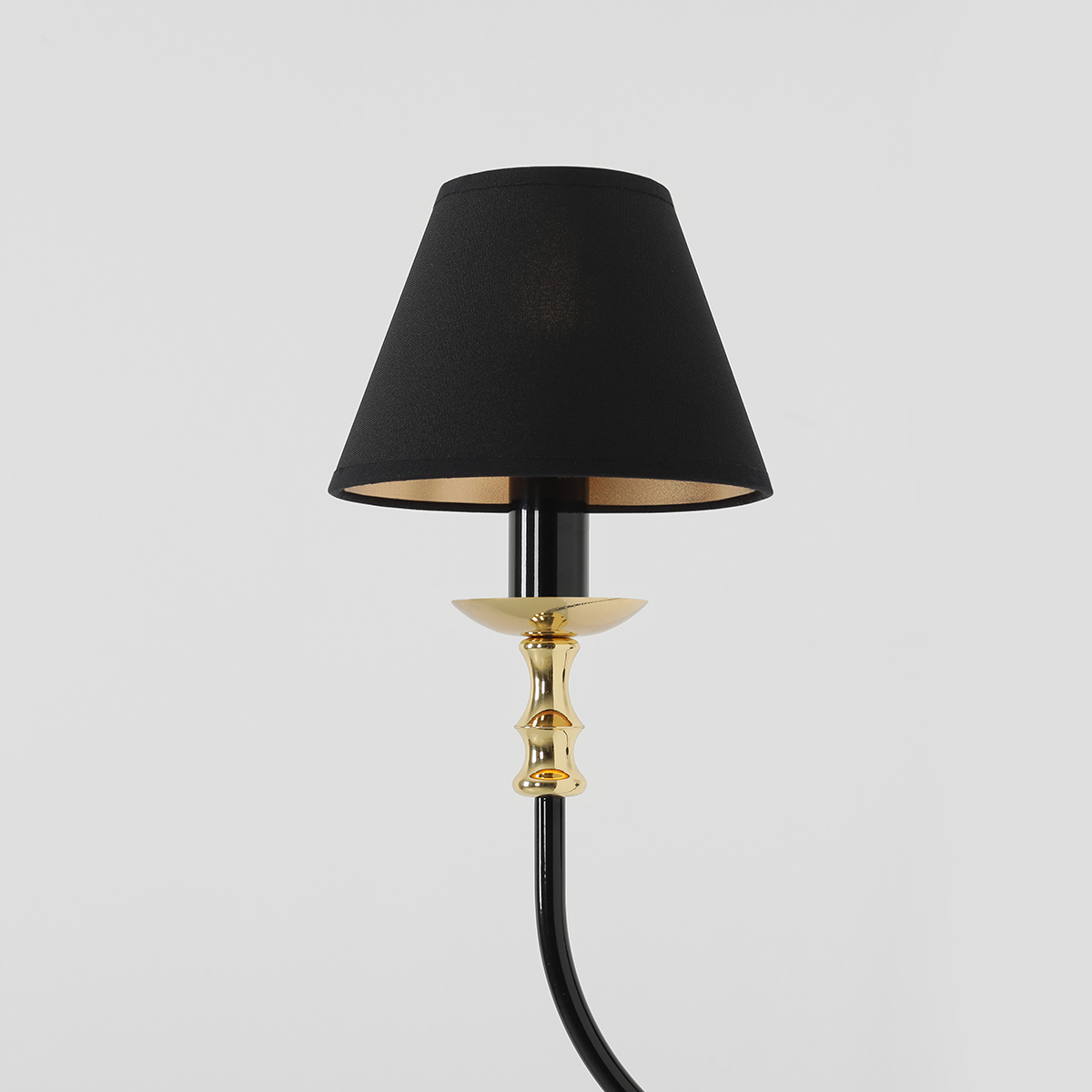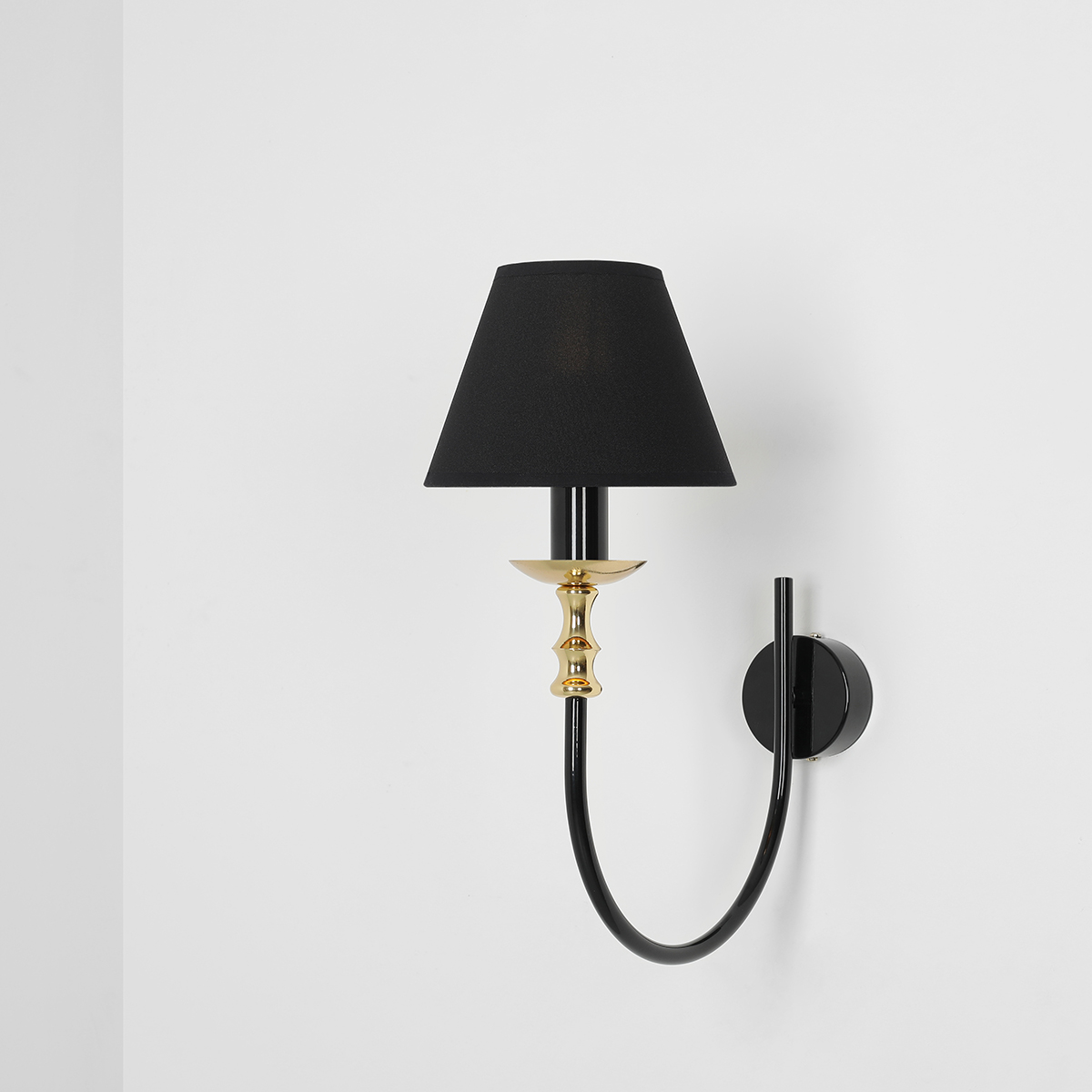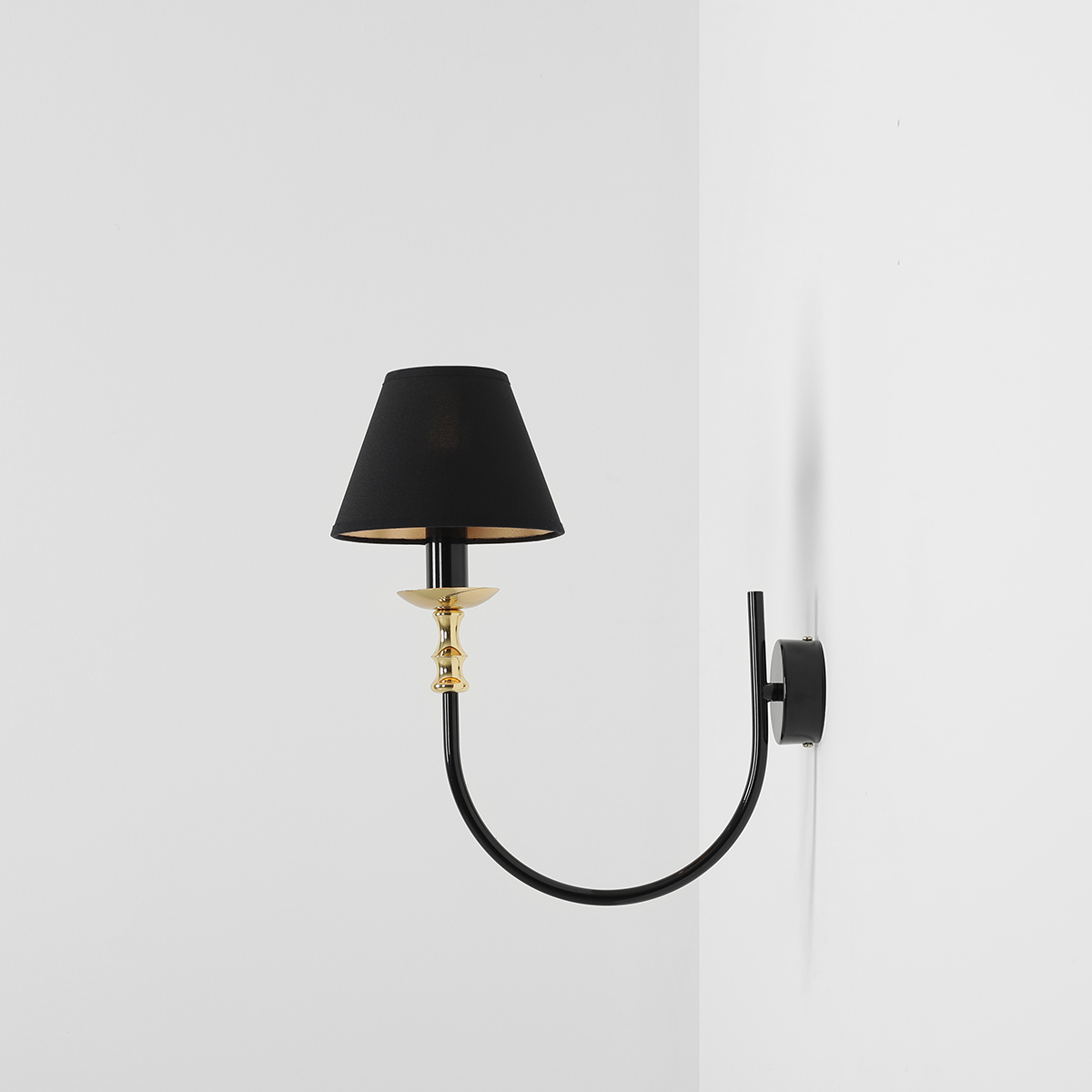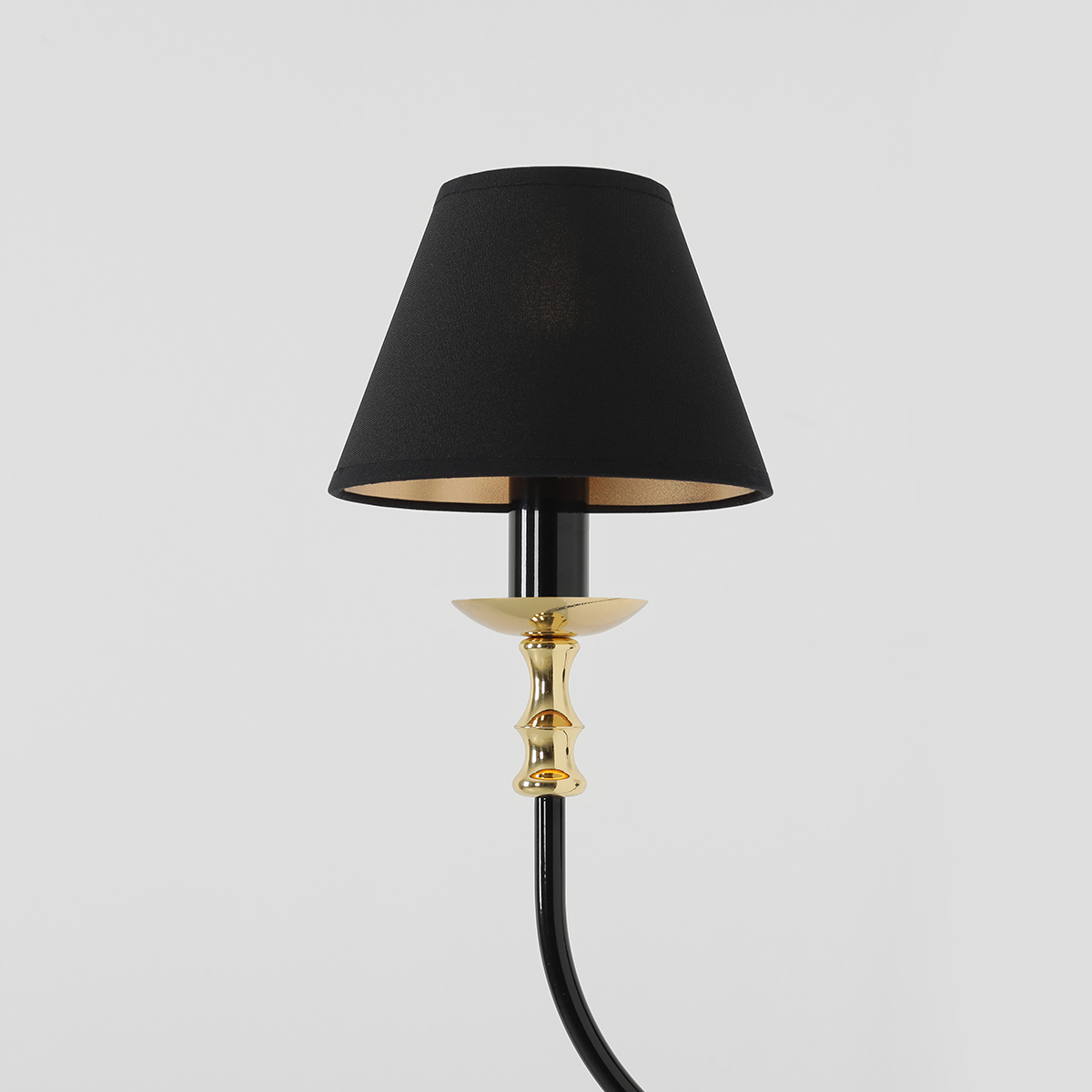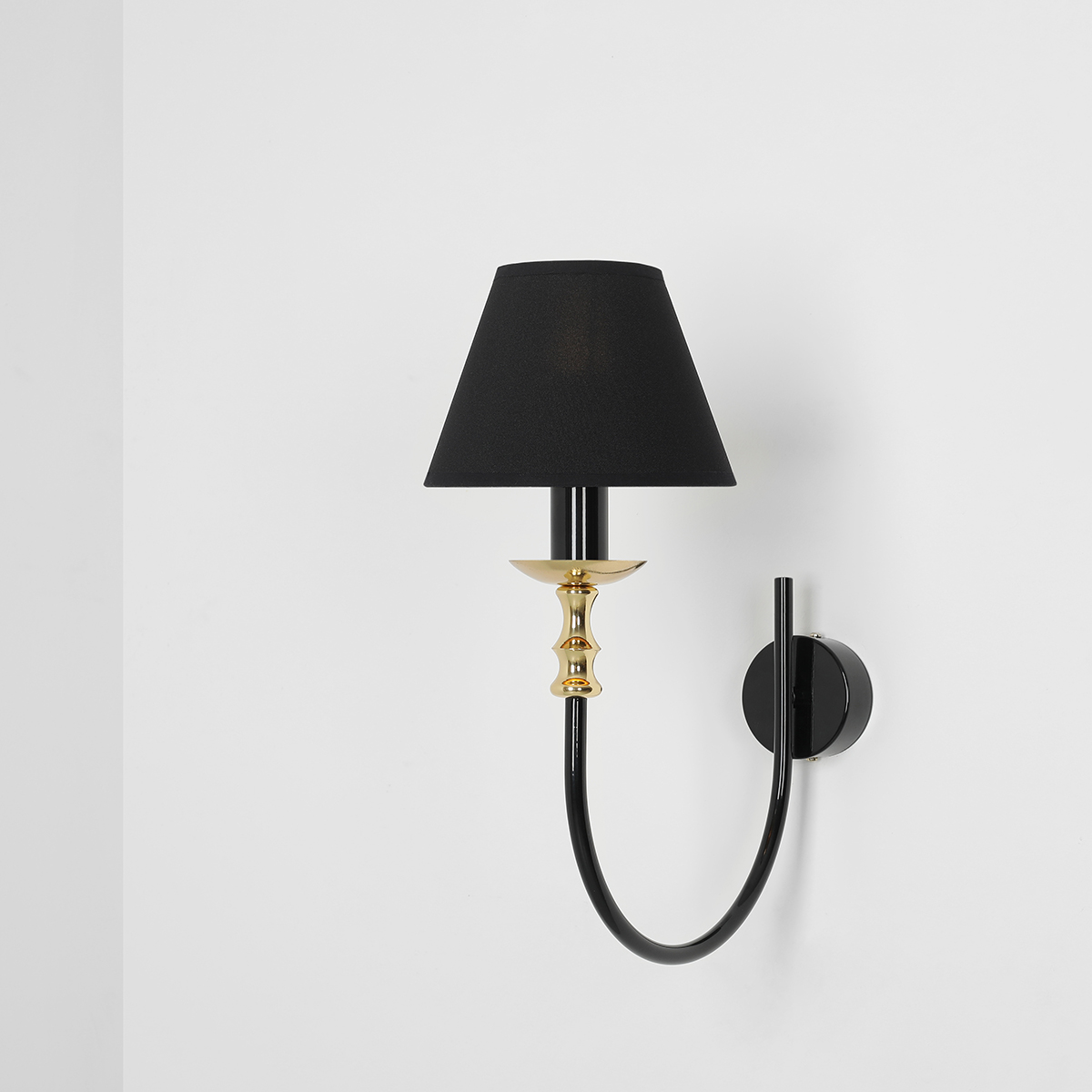 Recommended from the collection
Width

18 cm

Colour

Black

Height

40 cm

Depth

36 cm

Light source

1 x E14

Shade diameter 1

1 x H12 Ø18

Material

Metal, Fabric
FAQs
Our lamps are available for purchase:
online shops of authorized distributors, just search "Aldex" keyword;
selected assortment in stationary shops throughout Poland (Warsaw, Wroclaw, Krakow, Lublin, Katowice etc. – email us for more details);
our brand ARTERA online shop: www.artera.pl
As a manufacturer, we keep most products in stock. Orders usually take between 2 and 10 working days to be dispatched.
It takes us up to 10 working days to produce lamps in colour and brass, electroplated luminaires (chrome, gold) up to 20 working days.
The order can be placed:
via e-mail (see "Contact" tab);
via distributors of Aldex brand;
via our online shop www.artera.pl.
Please see "Contact" where you will find all e-mail addresses and telephone numbers to get in touch with our sales team. Small modifications, i.e. extending wires, colour changes, etc., can be saved in the "Comments" tab when updating your shopping basket in our e-shop.